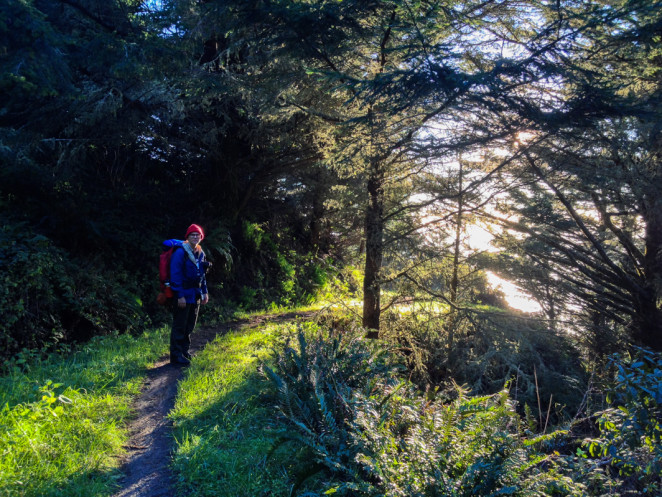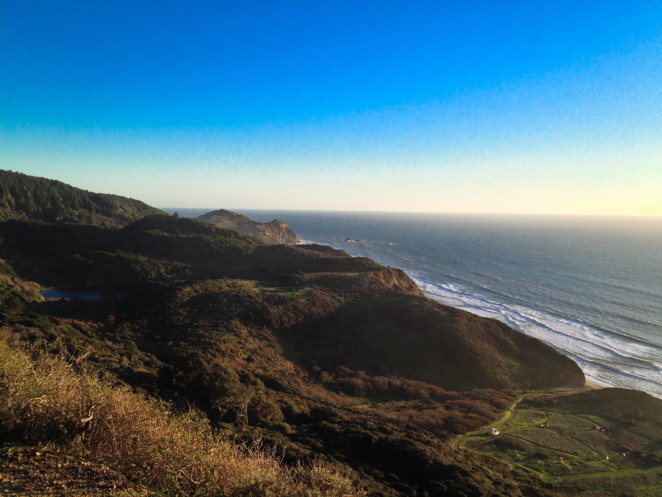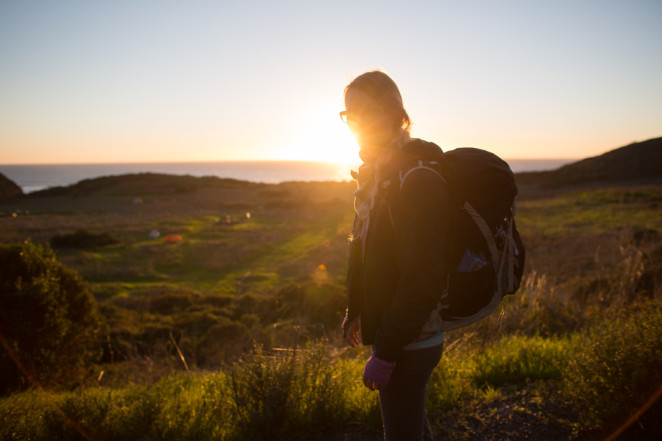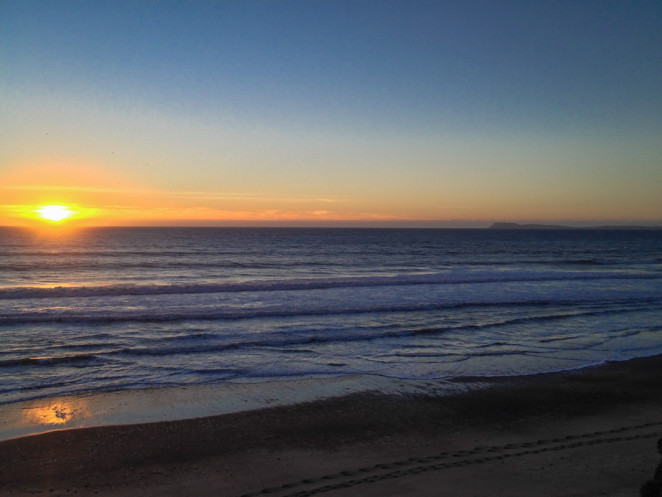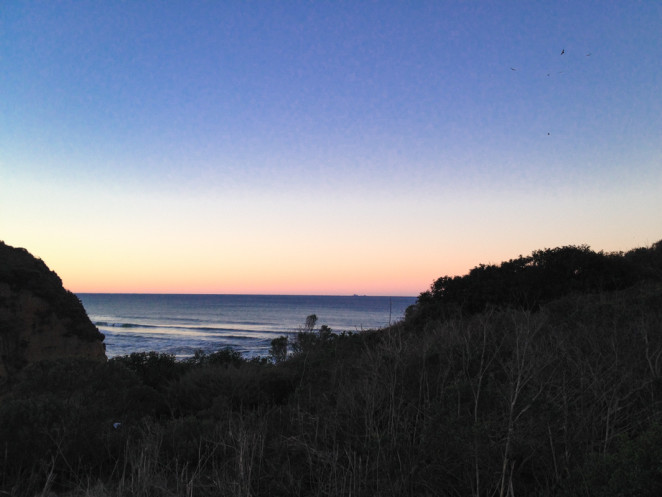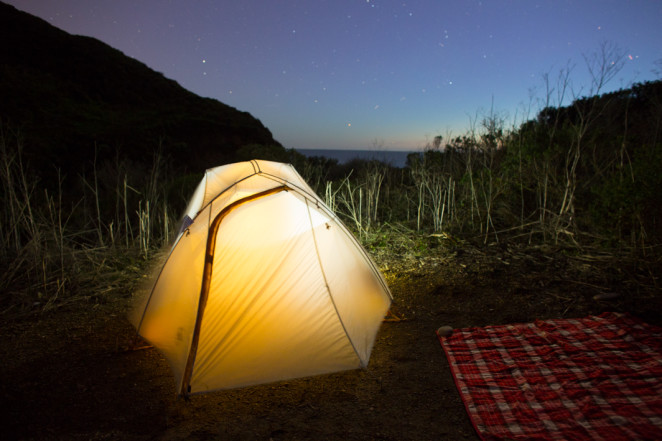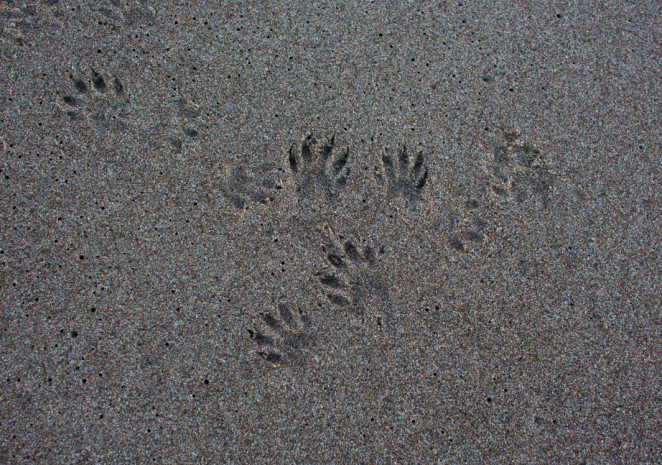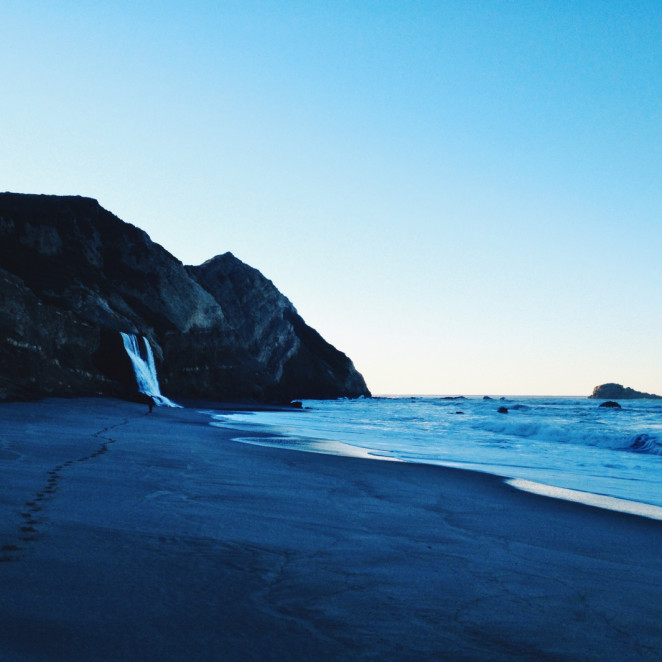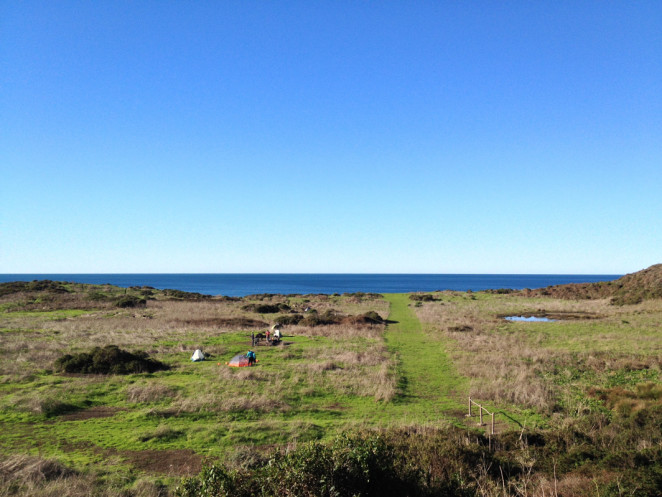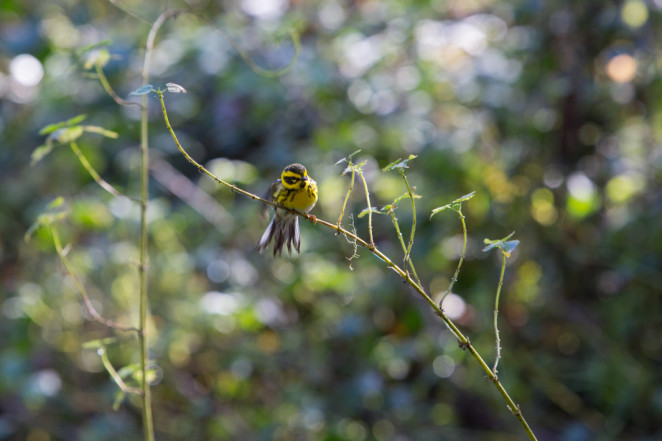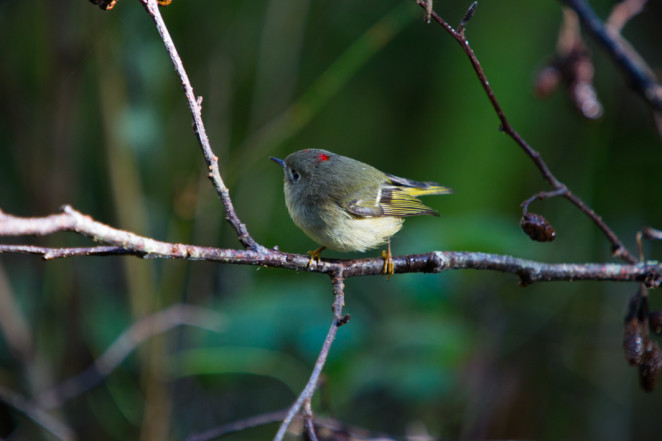 A few months ago, while visiting Oakland, we made an impromptu trip to Point Reyes National Seashore. The Point Reyes Peninsula is a curious geological area in that the landmass has moved north along the San Andreas fault over 300 miles. The peninsula is made up of the same granite found in the Tehachapi Mountains, a southern section of the Sierra Nevadas. The rugged coast offers stunning views and the chance to see unique wildlife such as elephant seals and the rare Tule elk. When we discovered there were places to camp on the seashore, we knew we would be back.
Now, there are many places to go hiking and camping in California, it's a huge state, with several national parks and large swaths of wilderness areas. Yet, there are a few spots that require reservations or permits that are nearly impossible to get. Usually these are sites with reasonable hikes at a particularly coveted location. One of those campsites is Wildcat camp in Point Reyes. There are several campsites in Point Reyes that all require hiking, biking, horseback riding or boating to the sites but for some reason this spot is booked every weekend for months in advance, especially if you're looking to stay at sites 5, 6 or 7 which are closest to the beach. Luckily I have a very persistent husband who discovered the site was open on Christmas night so we reserved a space and headed out for the holiday.
We hiked in from the Bear Valley visitor center where we had to pick up our permit. The hike is almost a mile longer if you start here (6.3 miles), rather than at the Palomarin trailhead, but it seemed to make more sense to hike the extra distance rather than spend another 40 minutes in the car driving to the other trailhead. It's a fairly easy hike, with the first half being wide and flat. Once you get off the bike trail, the hike gets a little harder and a little more interesting as you climb through wooded areas. There were tons of mushrooms everywhere.
We made it to camp just before sunset and as soon as we stopped hiking the cold really set in. We made our favorite backpacking dinner, vegan stroganoff, before snuggling up in the tent. The thing about winter camping, even in places where it doesn't get deathly cold or snowy, is that the sun sets so early you spend a lot of time in the dark. Obviously you can hang out by the campfire in certain places, but in others the hours seem long and you may find yourself thinking it is very late at night when it is still only 9 pm. In any case, since it was just the two of us, we got in our sleeping bags, played cards and ate chocolates for awhile before going to sleep. It was a very cold night, with temperatures down in the low 30's, but I cinched my sleeping bag up tight and was still cozy.
We woke up early and hiked down to Alamere Falls, a waterfall that flows directly onto the beach. There are several smaller streams emptying into the sea on the way and all the birds seemed to congregate at these areas. There were lots of raccoon tracks here as well. We saw quite a bit of wildlife on this early walk, several turkey vultures, some black tailed deer high on a cliff and even a seal bobbing along in the ocean alongside us.
After having a breakfast of oatmeal, tofu scramble and vegan maple sausages, we packed up and headed back. The hike out was a bit more strenuous, with a fair amount of climbing, but nothing terribly difficult. We ambled back and stopped for a long while to take photos of birds like the Townsend's Warbler and the Ruby Crowned Kinglet you see above (thanks to the Merlin Bird ID app for helping me with those or I'd really have no idea).
This trip in Point Reyes was actually the longest distance that I've gone backpacking, 14.6 miles including the hike to the waterfalls, but I felt much better afterwards than I have on previous trips. Partially this is because there wasn't a ton of elevation but I think mostly because I've pared down my pack since I first started. At some point I'll do a post on all my gear but I have to say that the thing that has made backpacking more enjoyable is having a lighter weight backpack. There will always be an element of pushing yourself through pain and fatigue but it is much easier to appreciate your surroundings when you're not struggling with how much your joints hurt or how exhausted you are. Carrying less weight makes the biggest difference here. I read this hundreds of times before I started backpacking and it really didn't sink in until I tried it.
Post hike we headed to Souley Vegan for lunch, then made a stop at Timeless Coffee Roasters for treats. I can't deny that part of the fun of a backpacking trip, even a short one, is how much more I appreciate a good meal afterwards. I love the solitude of getting away and rush of exerting myself, but it also makes the simple pleasures of regular life shine a little brighter.