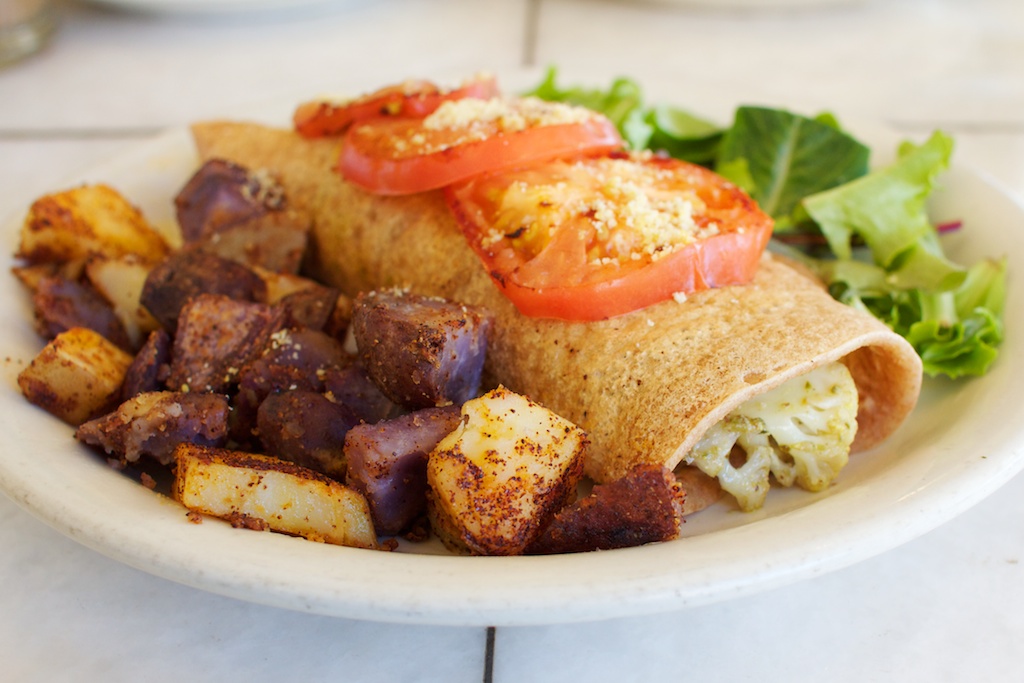 After all my adventures at AltSummit, Shawn and I were finally able to visit some of the vegan restaurants in Salt Lake City. First, we headed over to Sage's Cafe for their weekend brunch. I was beckoned by the pesto crepe, filled with warm seasoned vegetables. I was craving something hearty after grazing on salads and snacks in my hotel room the previous days. (Note to Alt: us vegans could use a few more options.) The restaurant had a really nice atmosphere, with a sunlit, enclosed patio and local artwork. They also made a fantastic almond milk cappuccino.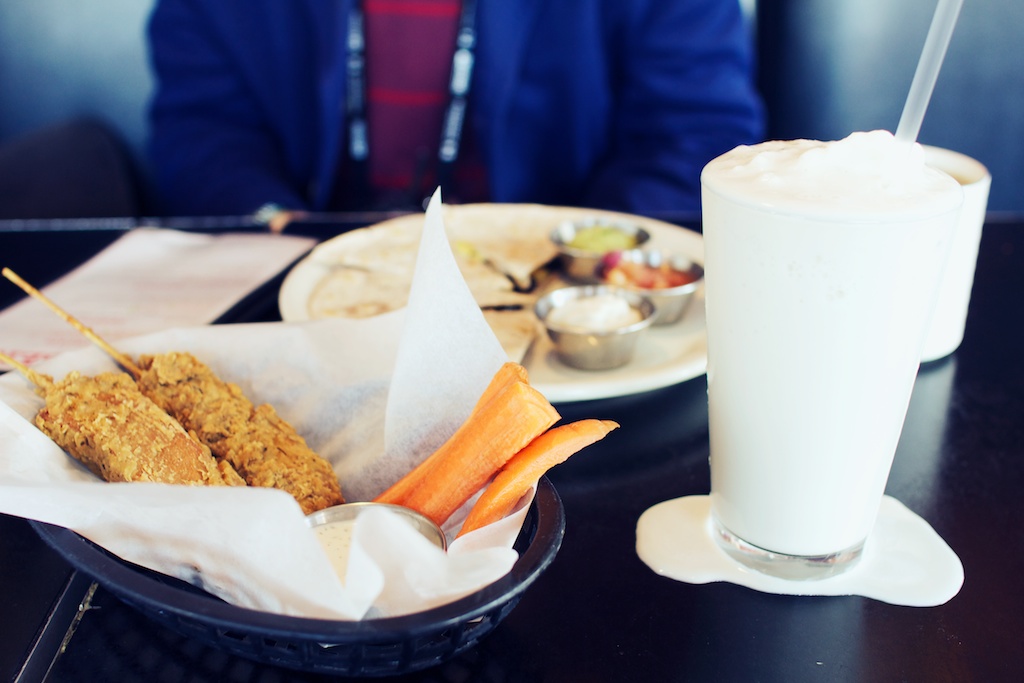 Even more exciting was fulfilling a not so healthy craving with this vanilla shake and tender tigers from Vertical Diner. Vertical is owned by the same people as Sage's but obviously with a diner style menu. Let me tell you, this shake was so satisfying. Unadulterated vanilla goodness. Paired with the fried seitan of the tender tigers, I was in heaven.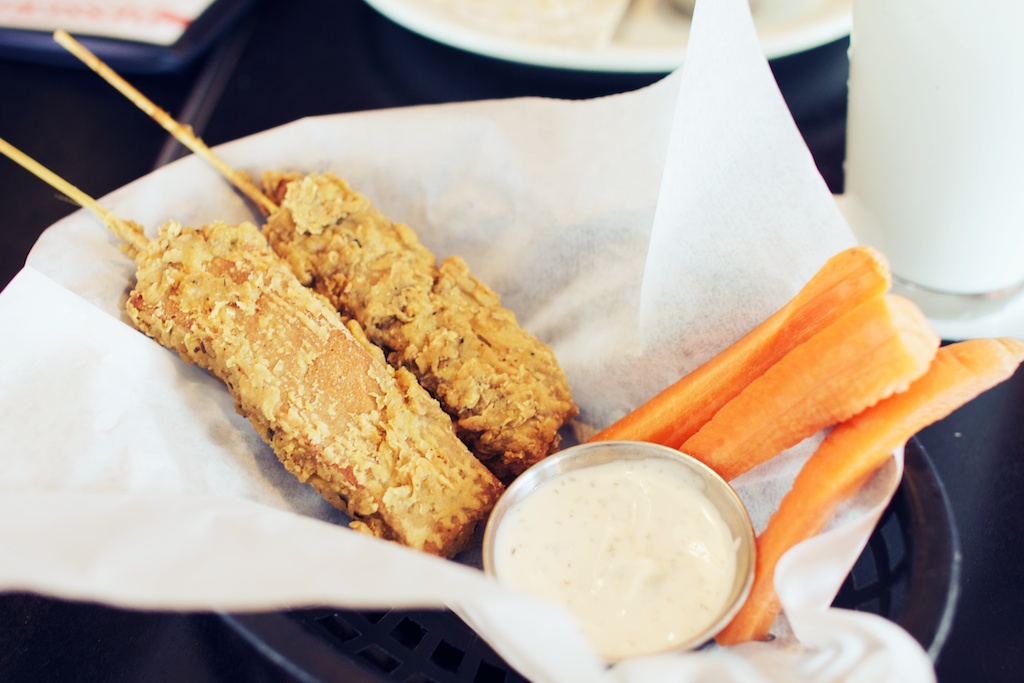 They were so good. Shawn also ordered a portobello quesadilla which was fantastic. All of their seitan is handmade and they also make their own nutritional yeast cheese. Big fan, right here.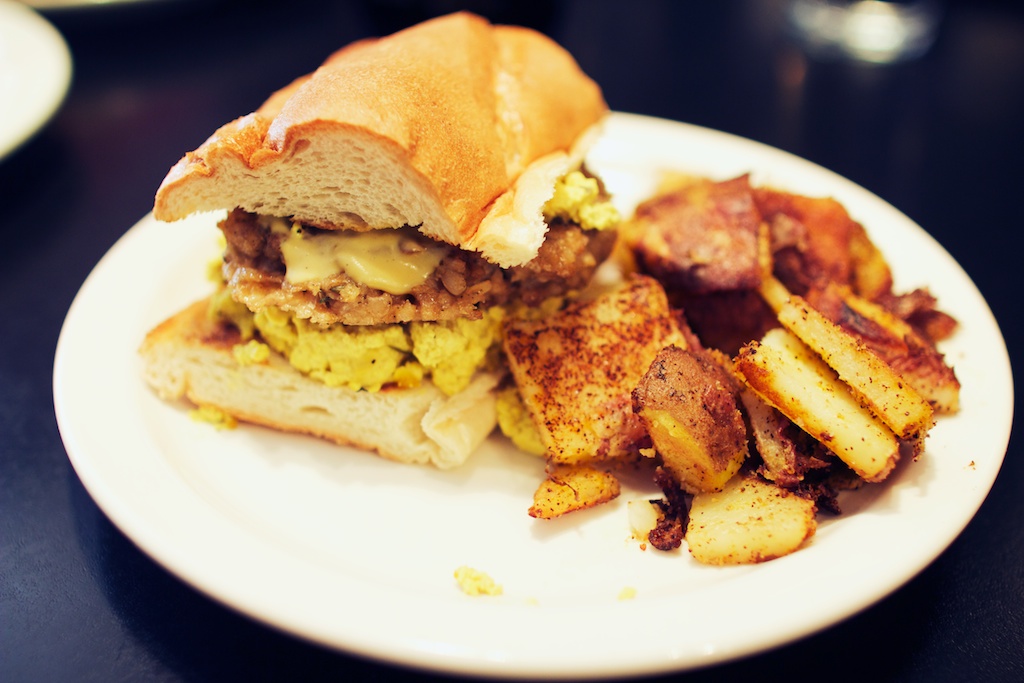 We enjoyed it so much we stopped for breakfast on our way out of town. I got the breakfast sandwich. Also amazing. Soft french bread, cheesy sauce, spiced veggie sausage and some tofu scramble. Yum.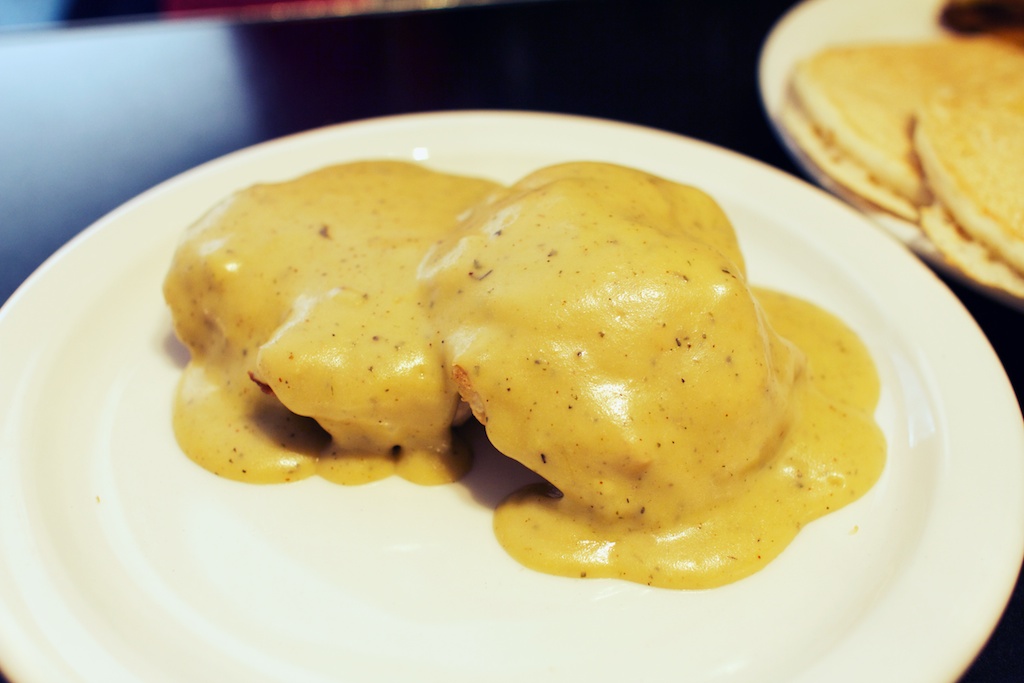 I can never say no to biscuits and gravy.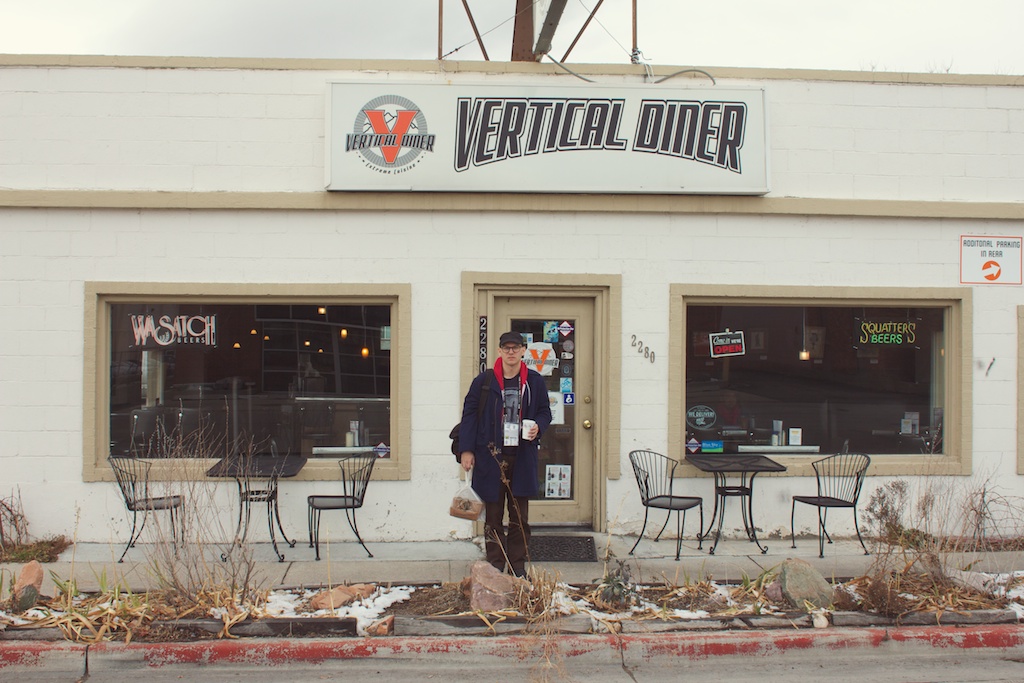 Our last moment in Salt Lake City before the snowy drive home. I don't think Shawn was particularly happy about me standing in the middle of the street to take this photo.
There were so many other places we didn't get to try on our short visit. I heard there are two vegan bakeries in SLC. I'd love to go back and explore more.