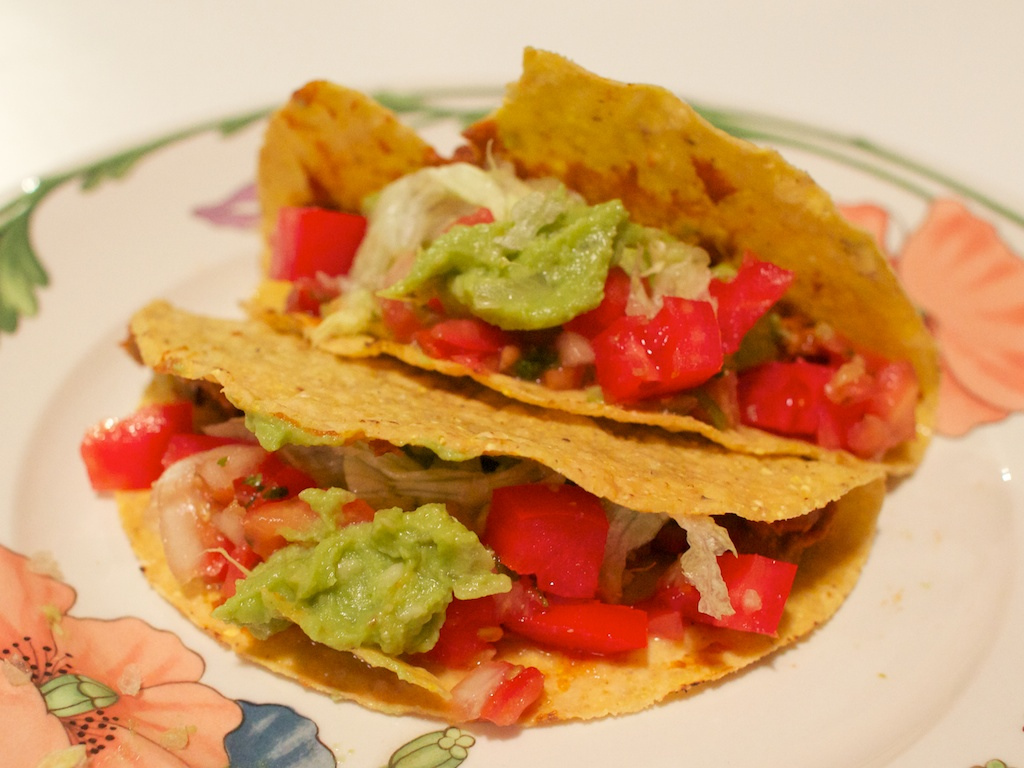 I know everyone is gearing up for Thanksgiving. Perhaps you should take a break from the extensive cooking today and have tacos.
Tacos are one of the easiest things to make and highly delicious. They're as simple or complex as you want them to be.
Here are the ingredients for a winning taco night.
taco shells (or small tortillas)
veggie ground/veggie burger crumbles
taco seasoning
soy chorizo
beans, refried or black or whatever
shredded lettuce
salsa
chopped tomatoes
guacamole or sliced avocado
hot sauce
soy sour cream
Basically all you have to do is heat up the "meaty" filling of your choice and the beans, toast your taco shells and pile everything in there. Easy, right? I mix the beans, crumbles, taco seasoning & soy chorizo all together in one pan. It's great that way.
You could totally be fancy and make your own salsa or guacamole even. Or you can just buy some pre-made stuff from the store. It's pretty awesome no matter what you do.
What your favorite way to make tacos?