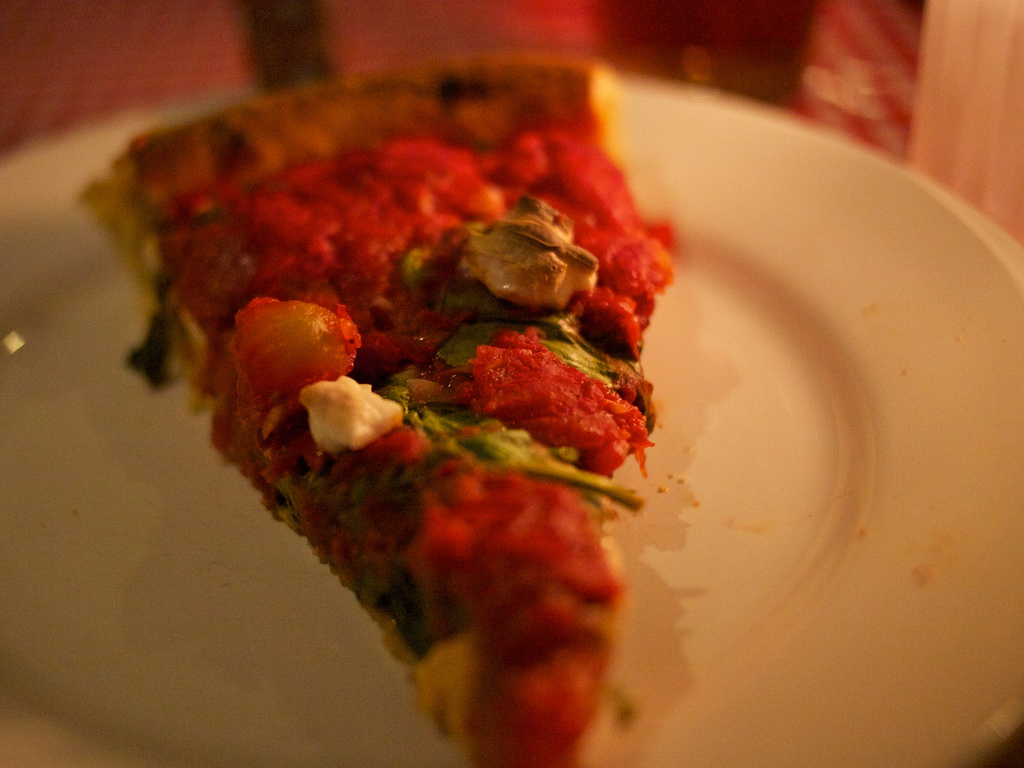 I'm not sure if you were aware, but this past Saturday was vegan pizza day. Shawn celebrated with pizza for every meal, including a breakfast pizza.
For dinner, we attended the Vegan Drinks get together at Masa of Echo Park. They make an amazing deep dish pizza and use probably my favorite vegan cheese, Teese, from Chicago Soy Dairy.
The pizza takes about 40 minutes to make since it is piled so thick with toppings, so we started out with some garlic bread.
There she is in all her glory. Lots of tomato goodness and stuffed in the center with some tasty, melty mozzarella Teese. We added some spinach and mushrooms for good measure.
And then we rode off into the night.