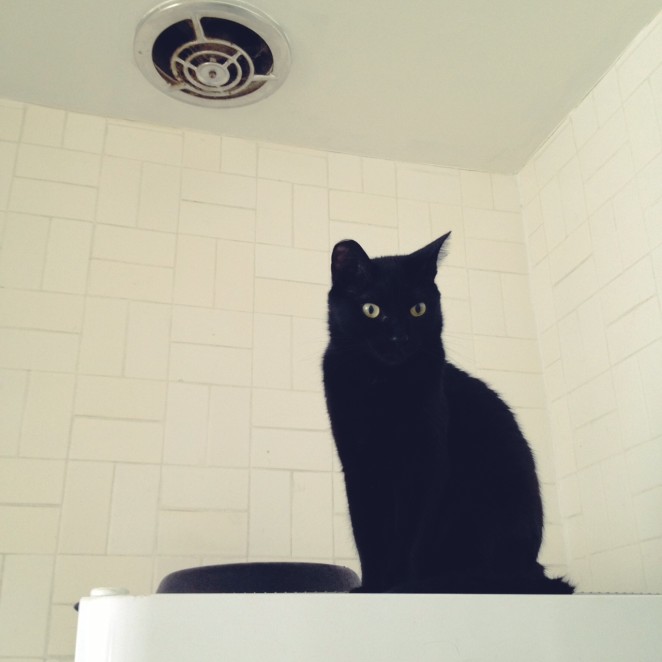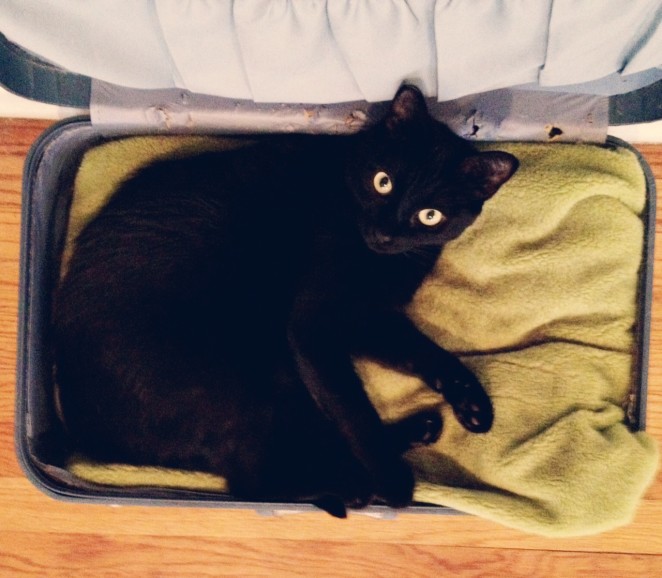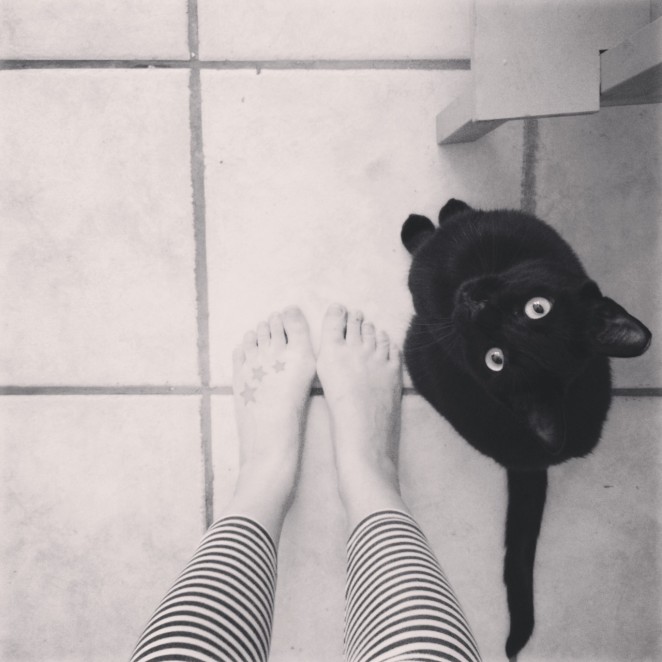 I can't believe it's been a year since we rescued Weetzie Cat. It feels like we've had her all along. I can tell she'll forever be my little baby kitten. It took the better part of the year for all the cats to get adjusted to each other. Mochi still isn't a fan of Weetzie at all, but usually ignores her unless Weetzie is having too much fun running around the apartment. Weetzie has picked out lots of hiding places where the other cats won't go so she has her own little territories. Her favorites are on top of the fridge, in the back of one of the kitchen cabinets and her little suitcase bed. She loves that little bed. She sleeps there every night. Sometimes I wish she had a buddy cat to cuddle and play with but I know that wouldn't go over well with the other lady cats (and 4 cats would officially be a lot of cats).
Weetzie makes me happy every day and I'm so glad we found her and that she's a part of our lives.
In The Pines (Short Film) from Shep Films on Vimeo.
These past few weeks have rushed by in a blur. It feels like every moment has been jam packed with work and things. I feel a bit out of sorts, and not my usual creative self. Hopefully things will slow down a bit and I'll get into a more productive mode. Right now though I feel like I'm on a see saw bouncing between being overwhelmed and then being absolutely slovenly (although this may have something to do with the fact that our shower is still being repaired).
Beyond that personal note, I wanted to continue sharing short films. IN THE PINES was something I had bookmarked last year and only just now had the chance to watch. I'm mostly fascinated by the macro footage, but it also manages to capture a specific longing emotion pretty effectively. It certainly makes me want to visit Washington.
This week marked little Weetzie Cat's birthday. Granted, I totally made up her birthday but it could be her real birthday possibly.