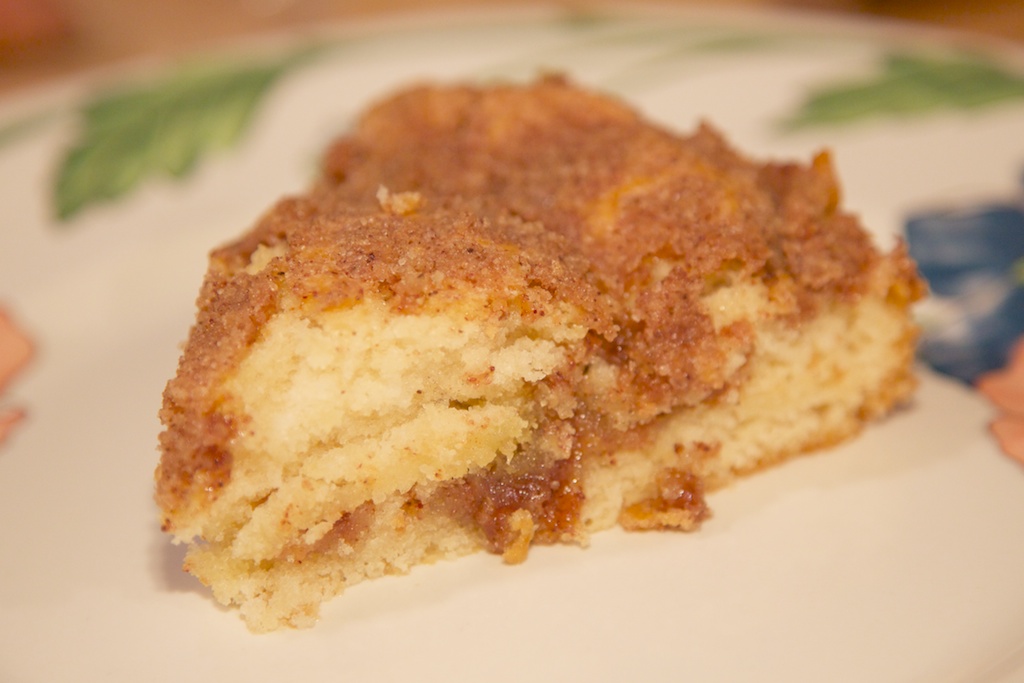 I have really good news for everyone. You can thank little vegan planet for finding this one. Trader Joe's started stocking a few cake mixes and whenever I see something new on the shelves I check to see if it's vegan. I picked a box of vanilla cake and it was definitely not vegan so I didn't bother checking the rest. Turns out, the coffee cake is vegan. I don't usually make boxed baked goods, but hey, who doesn't like an easy dessert every once and awhile.
So I followed the directions on the box using almond milk and Earth Balance instead of milk & butter. Threw in a teaspoon of egg replacer and 2 tablespoons of water. Did some stiring and some crumbling. Forty minutes later we had a delicious coffee cake.
So go make some freaking coffee cake already. It's easy, it tastes good. It's vegan. Yay!