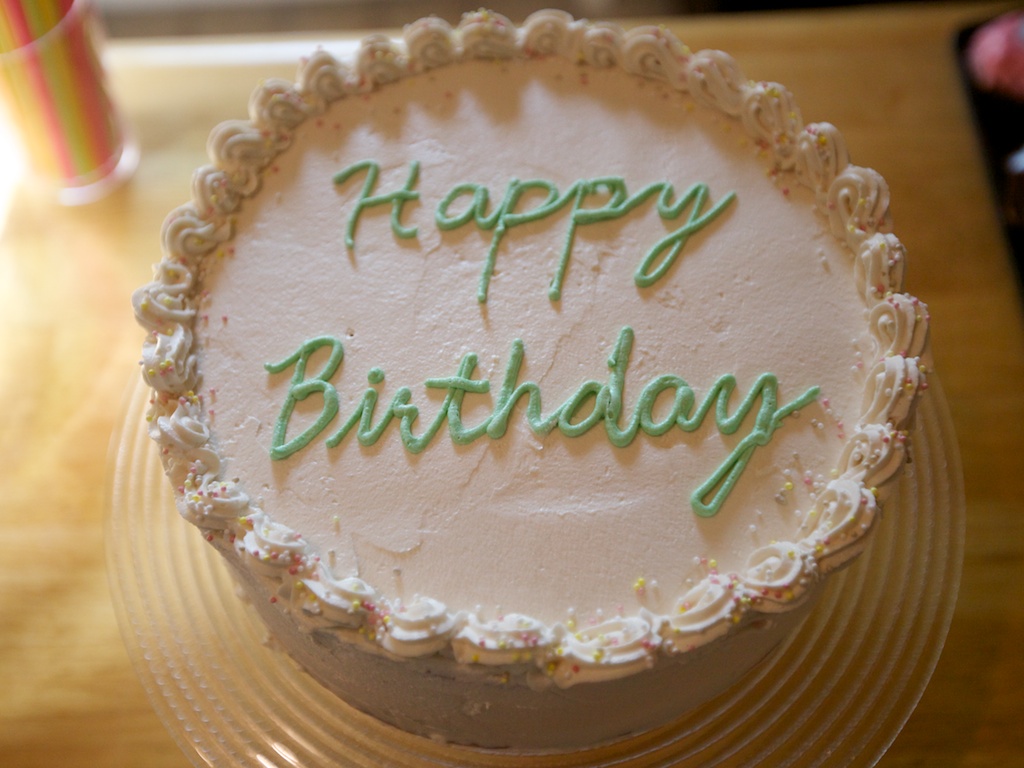 This weekend I got to be a part of a cake and ice cream birthday party with two lovely ladies, Tara and Gen. I would say that we outdid any other party I've been a part of with mere quantity of delicious cake and ice cream.
We had 3 cakes, more than a dozen cupcakes and two ice cream cakes from Scoops.
I made a chocolate covered vanilla cake and a red velvet cake. There were chocolate cupcakes too.
But my absolute favorite part…
…was the brown bread ice cream cake. Heaven on a plate. I've always wanted to have vegan brown bread ice cream. It was exactly as I imagined it would be. Amazing!
We all wore fluffy tiaras and sang happy birthday and ate loads of cake and ice cream. I had a major sugar overload but it was well worth it.
Oh, and I kind of fell in love with Tara's cat Lucky.
How cute is she?