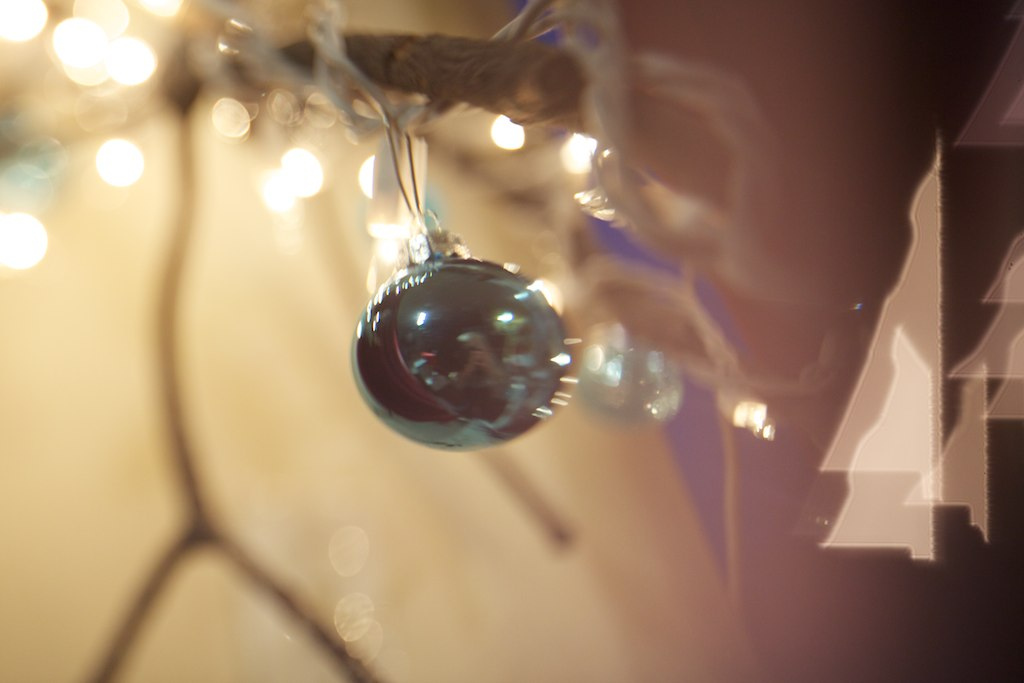 It's Christmas Eve! While I'm not a religious person, nor do I particularly care for what Christmas has evolved into, but I am a huge fan of holidays. I love the excitement, the festivities, the specialness that holidays bring about. I feel that Christmas time has this feeling tenfold.
We tried to get a tree this year. It was a fake one, flocked and pre-lit. It was also the saddest Charlie Brown Christmas tree you've ever seen. But upon trying to actually purchase it, we were told it was not for sale. Major holiday let down.
Instead I decorated a branch I found by wrapping it in twinkle lights and hanging tiny glittered blue and silver bulbs. It was supposed to be hung from the ceiling but in the pre-holiday haste, it is merely dangling from a curtain rod.
It's sweet and gives our living room a warm glow at night. Next year when we have our first home chosen together we'll have a tree I'm sure.
Here is to putting away daily stresses, forgetting about emotional drama and being grateful for what you have. Here is to being present and appreciating your life for what it is today, not just what it will be or what it was. Here is to relaxing.
I hope your Christmas is filled with love and magic.