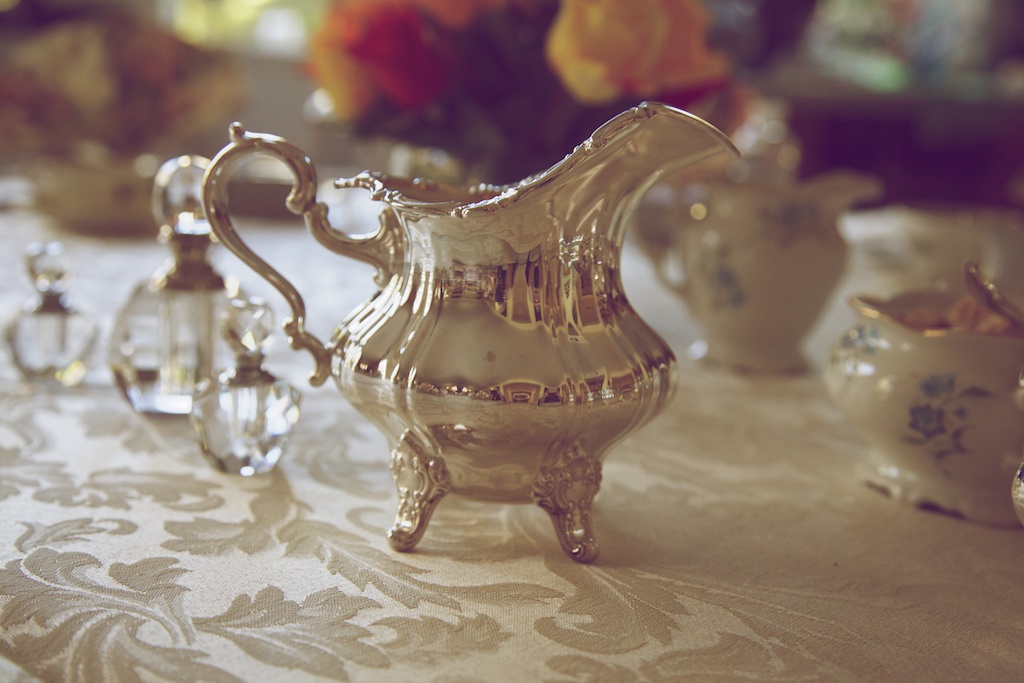 This weekend my mom and her dear friends threw me a bridal tea. They brought together everyone's china and tea sets and borrowed from friends as well, to make a spectacular spread. It was really inspiring for me to see all these traditional serving sets put to use. I loved it.
So I'll keep the words to a minimum, and just share some of the lovely photos.

One of the most special parts was being able to use Shawn's mom's china.
We had a selection of scones and rugelach from C'est la V Bakeshop. So yummy.
My mom picked out some great invitations from Royal Steamline.
Tons of delicious finger sandwiches were made, including watercress, cucumber and seitan curry. My sister-in-law, Michelle, even helped (and here's photo proof).
I also made some lemon cupcakes and chocolate cupcakes with raspberry filling.
My grandmother dyed a pink streak in her hair in my honor.
There were even personalized water bottles, with some cute owls.
Some super addictive banana bread also from C'est la V.
There are those sandwiches. I ate countless numbers of them. The watercress had a fantastic radish poppy seed spread in them.


And you can't forget the tea. We had lots of tea. I was really excited to use the creamer.
It was really special, every detail was thought out from the food to the napkins. Major credit goes to Carolyn and my mom for pulling it off seamlessly.