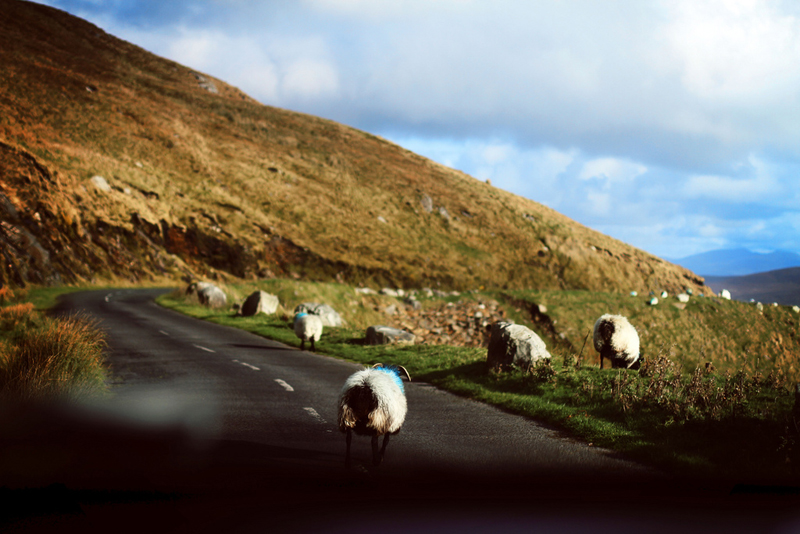 As our first guest post, I bring some photos, writing and even a recipe from Sara Lynn Paige of Simply Stardust. She is an amazingly talented photographer who herself just got hitched last October. Not to mention, she just recently went vegan. Make sure to pop over to her blog to see some lovely photos and get a glimpse of her life in Toronto.  So without further ado, here's Sara!
Hello Cute & Delicious readers! Shortly after I came into contact with Alix, Shawn proposed to her while they were vacationing in Portland. It's been a pleasure catching glimpses of the life shared by her and her husband to be (and their two adorable cats) through her blog, and learning about her relationship. She's a jack of all trades: a writer, photographer, chef, film maker, crafter, and candle stick maker. Okay, maybe I'm going a little too far with that last one. (Or am I?) The point is that while I've enjoyed getting to know Alix and her many talents, I've also really enjoyed reading about the love between her and her other half. I believe that people can be so right for each other that it's almost as if you're one and the same. Growing, laughing, breathing, being- it all happens at the same time and in the same direction and same way. Alix is marrying her best friend; her soul mate. Hopefully one day I will meet Alix and Shawn in person, you know, when they're in Toronto touring for their next feature film. But until then, I wish them many fulfilling, courageous years of growing, laughing, breathing, and being together.
Since I like to photograph things, I thought I would share with you some photos from my honeymoon trip to Ireland this past October. It was wonderful to meet you all and I hope you're making it through this waiting game before we get to see the fantastic photos from the wedding and honeymoon of Alix and Shawn. (I know I am anxiously waiting!)

And since Alix's questionnaire seemed to gather a lot of "please post more food" responses, I figured I'd share a recipe too. This is breaking the "don't guest post something you've already posted" rule- BUT it's so delicious I seriously had too. Try it and see for yourself!
His Hearty Sweet Potato Pasta
1 large onion, peeled chopped
1/2 cup olive oil (or enough to fill the bottom of your pot)
1 14 oz can organic chickpeas
3 teaspoons minced organic garlic
1 tsp minced ginger
1 Tbsp fresh (1 tsp dried) parsley
1 tsp dried basil
salt, to taste (We like a lot)
1 14oz can diced tomatoes
2-3 cups vegetable stock (you need enough liquid to just barely cover your noodles, if some is sticking out it's not a huge deal)
1 large sweet potato
approximately half a bag of whole wheat pasta (we used rotini)
Method
1. In a large pot fry the onion on low or medium-low heat in olive oil for a few minutes.
2. Add the chickpeas, garlic, sweet potato, ginger, parsley, basil, salt & pepper (if using), and tomatoes to the pot and cook for five minutes on medium to medium high heat.
3. Add the stock and pasta and let that sucker cook until your pasta is done and tender. (15-20 minutes)
YUM.
Cheers,
Sara Lynn Paige