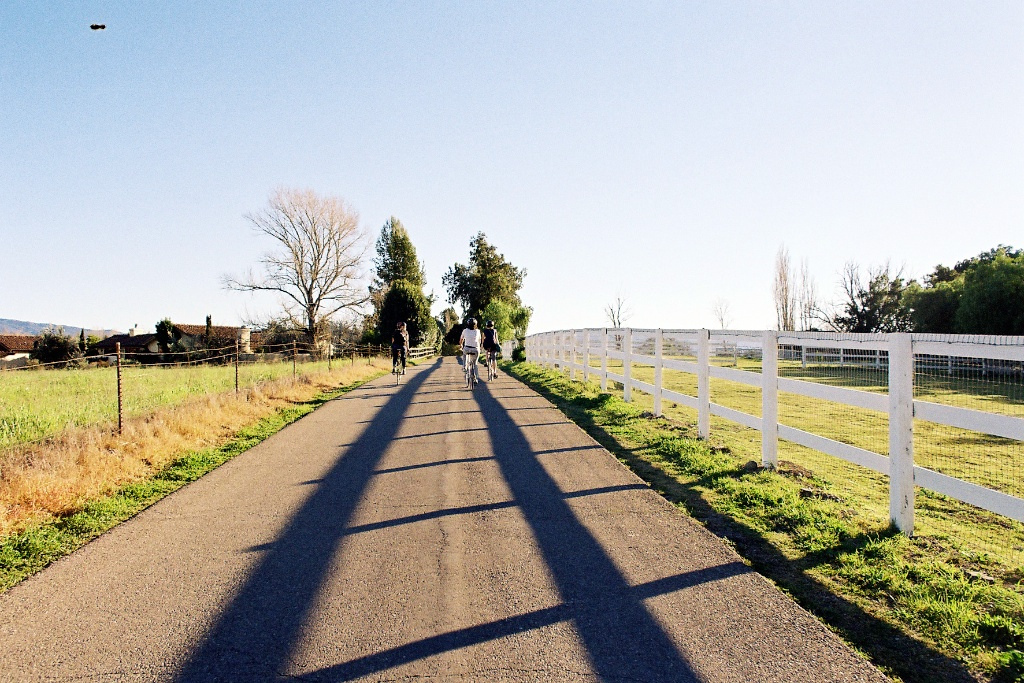 I'm drawing a blank with words at the moment. Our wedding will be this Saturday. That's just 4 days away and counting.
It's supposed to start raining here in Los Angeles and rain through the weekend. While our wedding is indoors I'm just realizing that maybe I should have thought about a jacket or at least a sweater.
So instead of going on about ridiculous details, I'll share a few photos from my bachelorette ride. Thankfully there wasn't too much debauchery.  My dear friend Jannatha planned out a beautiful bike ride, picnic and wine tastings. It was perfect.
Oh and there was a cat. Adorable.
I'll try and squeeze in another post before we're off on our honeymoon (perhaps even a wedding sneak peak) but I promise even more exciting posts while I'm gone. I've enlisted some bloggers from here to all the way across the continent to brighten up Cute and Delicious for a few weeks.