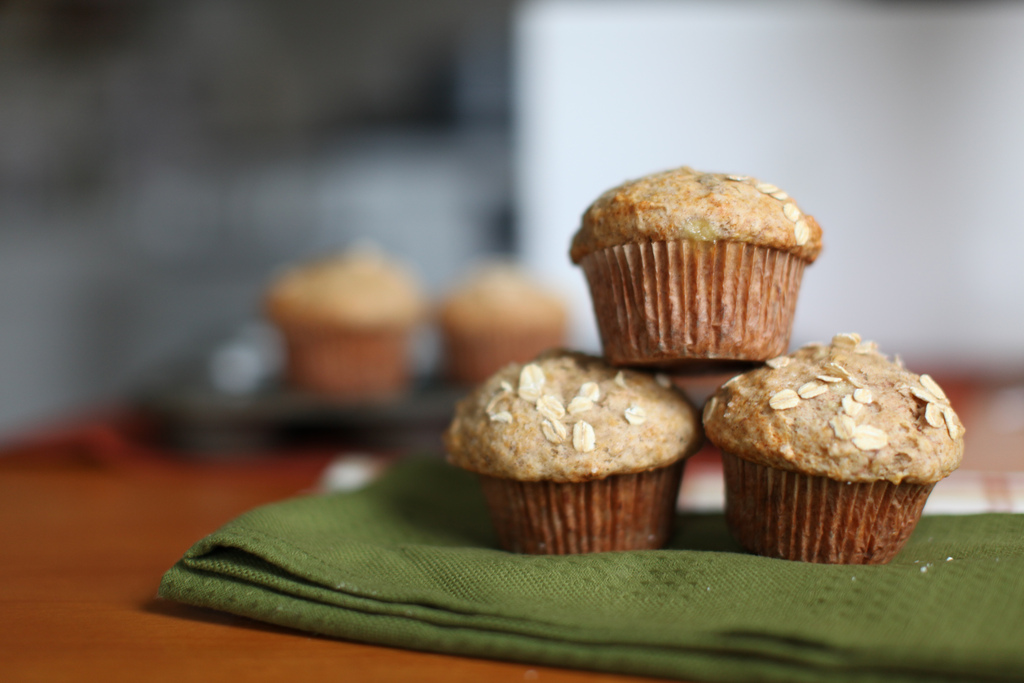 This next post is from Nicole, a friend and vegan blogger who I was able to meet last year when she was visiting Los Angeles. She's a great girl and not only does she cook  up some tasty vegan food, she also takes amazing photos. Luckily she's kind enough to share a recipe with us. It looks delicious.
Hi Cute & Delicious readers! I'm Nicole of Bonus Round, formerly Another One Bites The Crust. First, I hope Alix and Shawn have had the best wedding and honeymoon! I'm so happy for you two!
But for you, readers, I bring you my favorite recipe of all time- chocolate chip banana muffins. This recipe can also be made into mini muffins, or even a loaf.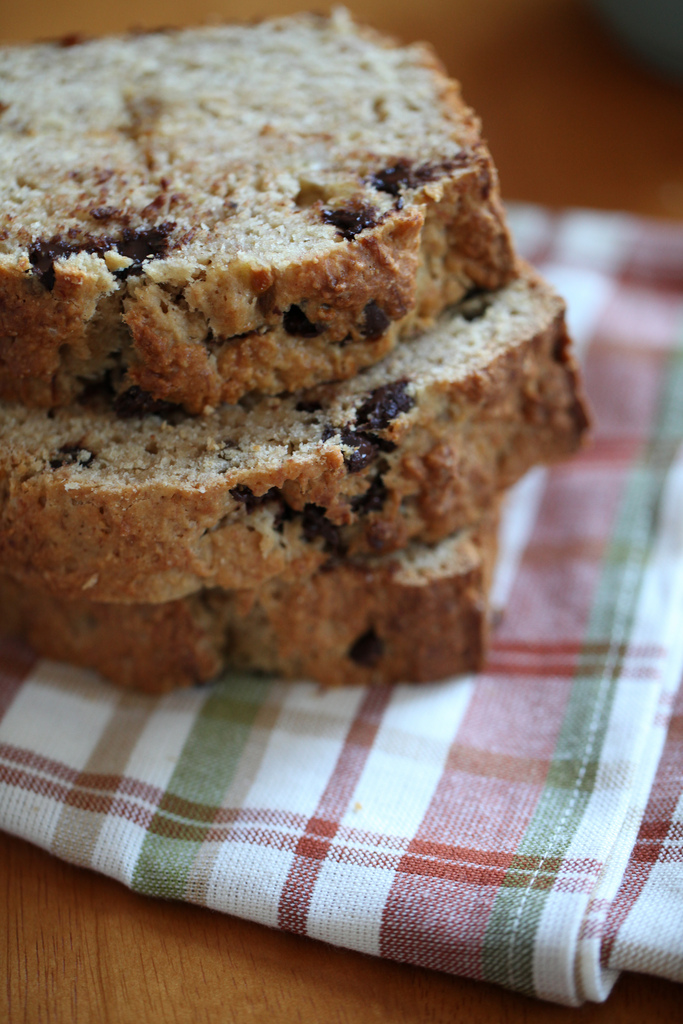 Banana Chocolate Chip Muffins
1 cup of whole wheat pastry flour
1 cup of all purpose flour
1 tablespoon baking powder
1/2 teaspoon salt
1/4 teaspoon cinnamon
1/2 cup granulated sugar
1/2 cup light brown sugar
1/3 canola oil
4 mashed bananas
1/4 cup water
1 teaspoon vanilla
1 cup vegan chocolate chips
walnuts (optional)
I started by preheating the oven to 350 degrees F and lining the cupcake tins with the cupcake papers. This recipe makes 12 regular sized muffins.
I first mixed together the flours, baking soda, salt, and cinnamon. In another bowl, I beat together the sugars, oil and banana and added the rest of the wet ingrediants to that. I poured the wet ingredients into the flour mixture and mixed until it was all combined. Once it was all mixed, I added the chocolate chips.
I used my ice cream scoop to fill the liners to the top.  The muffins bake for 20-23 minutes.
The result is a delightful, flavorful banana muffin. Although I do occasionally make these without chocolate chips, they do add an wonderful richness to the muffins!