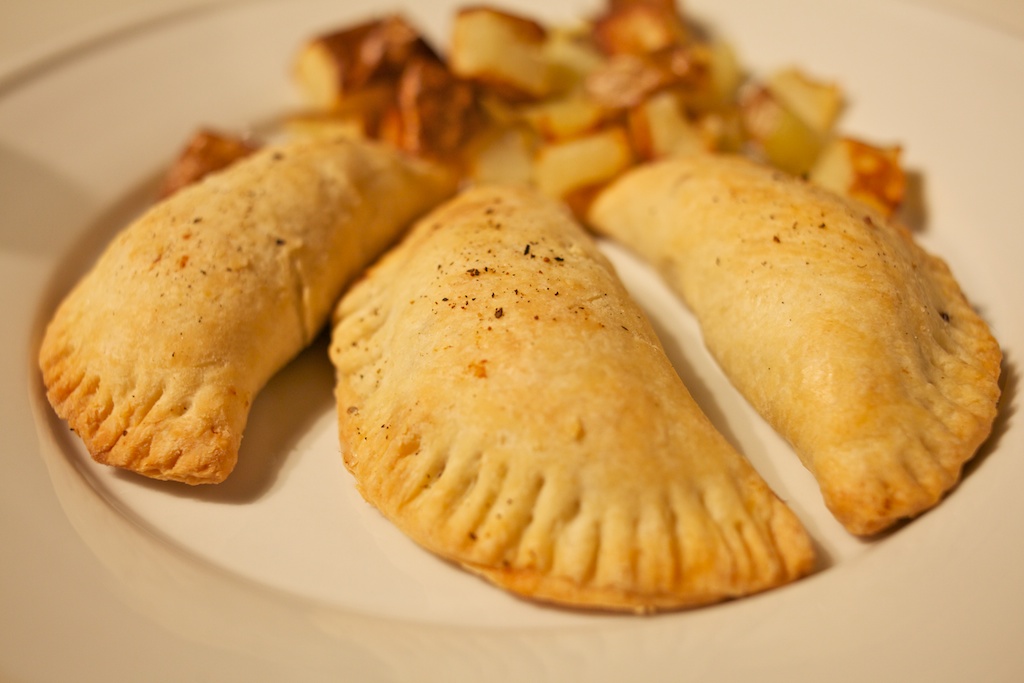 Happy St. Patrick's day!
I should be writing a lovely post about these wonderful cornish pasties I made last night, and I will, but first, let's talk about this vegetable.
I thought I was getting a rutabega. Is this a rutabega? I'm not sure. I picked the one that looked the strangest.
It's a beautiful yellow inside. Rutabegas are also known as yellow turnips (but I do not recall them being any of these colors). It's a mystery.
Ok, back to the cornish pasties. I started out using a recipe from the most recent Vegetarian Times. I realize that Cornish pasties are not Irish. They do have potatoes in them though, so that counts for something.
The filling is a combination of onions, potatoes, rutabegas (maybe) and carrots spiced with thyme and garlic. The original recipe included eggs and some sort of cheese. When I omitted these, the vegetable mixture seemed like it needed something. I decided to steam the vegetables in beer rather than water. Of course, beer for St. Patrick's day! I unfortunately chose the wrong beer. It was a strong stout and totally overwhelmed the entire flavor of the food.
They could have been so good. The weren't even bad. They were all eaten anyway.
In brighter news, there are lots of other fun ways to celebrate today. There is the Leprethon at Cinefamily. You know you want to see Leprechaun 4 – In Space. There will be a special St. Patty's day melt at Native Foods. And of course, the bars open early.