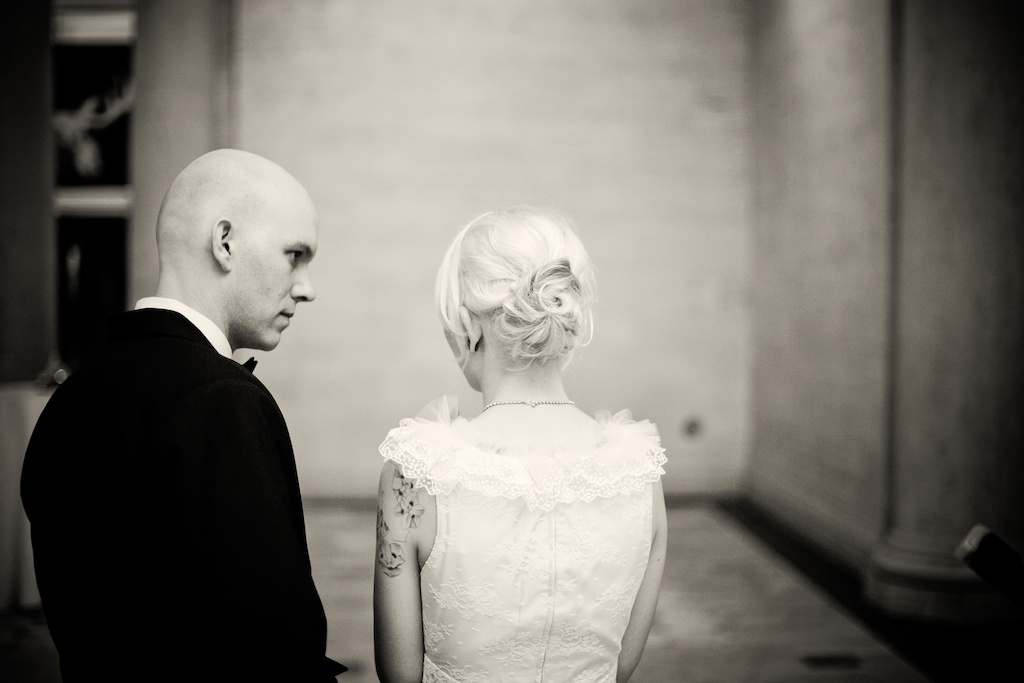 Well my dears, it's been a strenuous weekend of packing and unpacking, but I couldn't not share just one of the many amazing photos from our wedding which I now have in my possession.
Normally I jump the gun and share things before I probably should, so just know this it is extremely difficult to not just post everything. There are a lot of photos though, so I wouldn't do that to you. Mainly though, the photos are basically the last little bit of surprise I have left about the wedding before it's really over.
So I'm going to hold out just a little bit longer (but not too much longer, don't worry).
Look forward to: dinosaurs, elephants, ghosts, vintage outfits, crazy outfits, my goofy faces, terrariums, moss, marble, lots of lace and possibly some shirtless dancing men (and by possibly I mean definitely).
Photo by Photo Pink