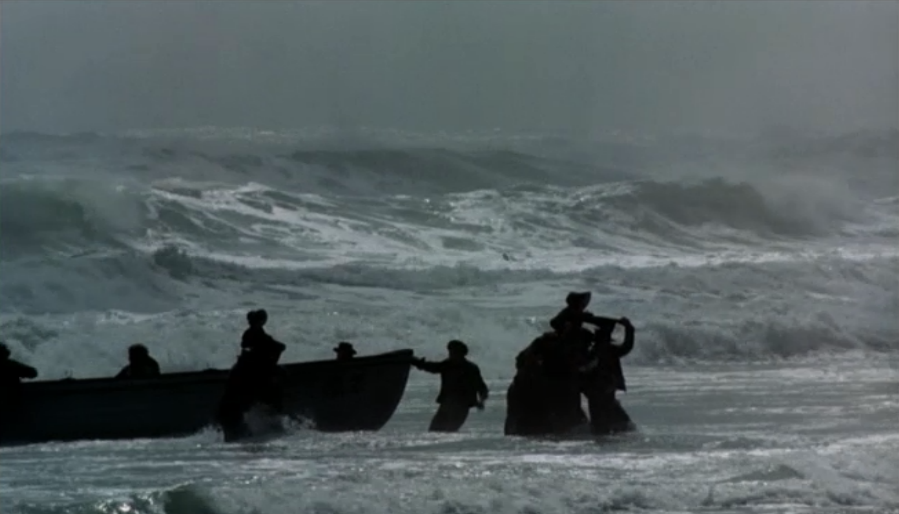 Before we head off for the weekend, I'm bringing you another favorite film of mine: The Piano
. This epically beautiful film by Jane Campion is both visually stunning and heart wrenching. It's the story of Ada McGrath, a woman who has willed herself not to speak, who travels to New Zealand with her daughter for an arranged marriage.
The film takes place in the 1850s New Zealand, showing the raw beginnings of colonization on the island. It contrasts the strict, formal European culture with the untamed wilderness of the island. This contrast is embodied by the beach on which Ada and her daughter arrive.
The film is filled with beautiful locations, period costumes and cinematography, but without a doubt the most compelling part of the film is Holly Hunter's portrayal of such a strong willed woman. In a society where she is rendered powerless, she wields her silence like a dagger. She is able to express herself through her piano playing, a trait disturbing to those who cannot understand. It is through this passion that she finds her downfall, but also the key to her freedom.
When Shawn and I visited New Zealand, we visited the secluded beach from the film: Karekare beach. It's not far from Auckland, but also completely removed. We drove through the forested hills on narrow winding roads, only to find the beach is just beyond a river.
We waded through the river, in the rain, and it was easy to imagine the how isolated it would feel on the beach 160 years ago. On one side are endless crashing waves; on the other massive rock cliffs.
Shawn even waded into the Tasman Sea.
There was a dark eeriness to the place, as if it retained some of it's treacherous past (a tribal massacre in 1825 for one). It's no wonder that this spot was chosen for The Piano.
I do have to wonder how they got all their film gear out though, as it was a miracle I didn't fall in this river when crossing.