It's the last day of September which means I am declaring it officially time to start talking about Halloween. I've even changed my header in honor or my favorite holiday.
First order of business is costumes. I always try to plan ahead so I can make my costume but then can't decide until the last minute where I scramble to make something overly complicated and end up making myself crazy. Yet again, I'm stumped this year.
Looking back at the last few years, I'm really happy with my costumes, in fact, they've been some of my favorite.
Last year I was a prairie girl. The coolest thing about this costume was that it was super comfortable and totally re-wearable. I knew I wouldn't have time to make a costume so I bought a lovely vintage dress on etsy.
In 2009 I had big ambitions that I would make an intricate Marie Antoinette dress, including a corset. I never finished it. It managed to get it to a wearable state but never made the hoop skirt that went along with it. This project nearly broke me. Despite not totally finishing it, I was still really happy to have a fancy and yet really creepy costume.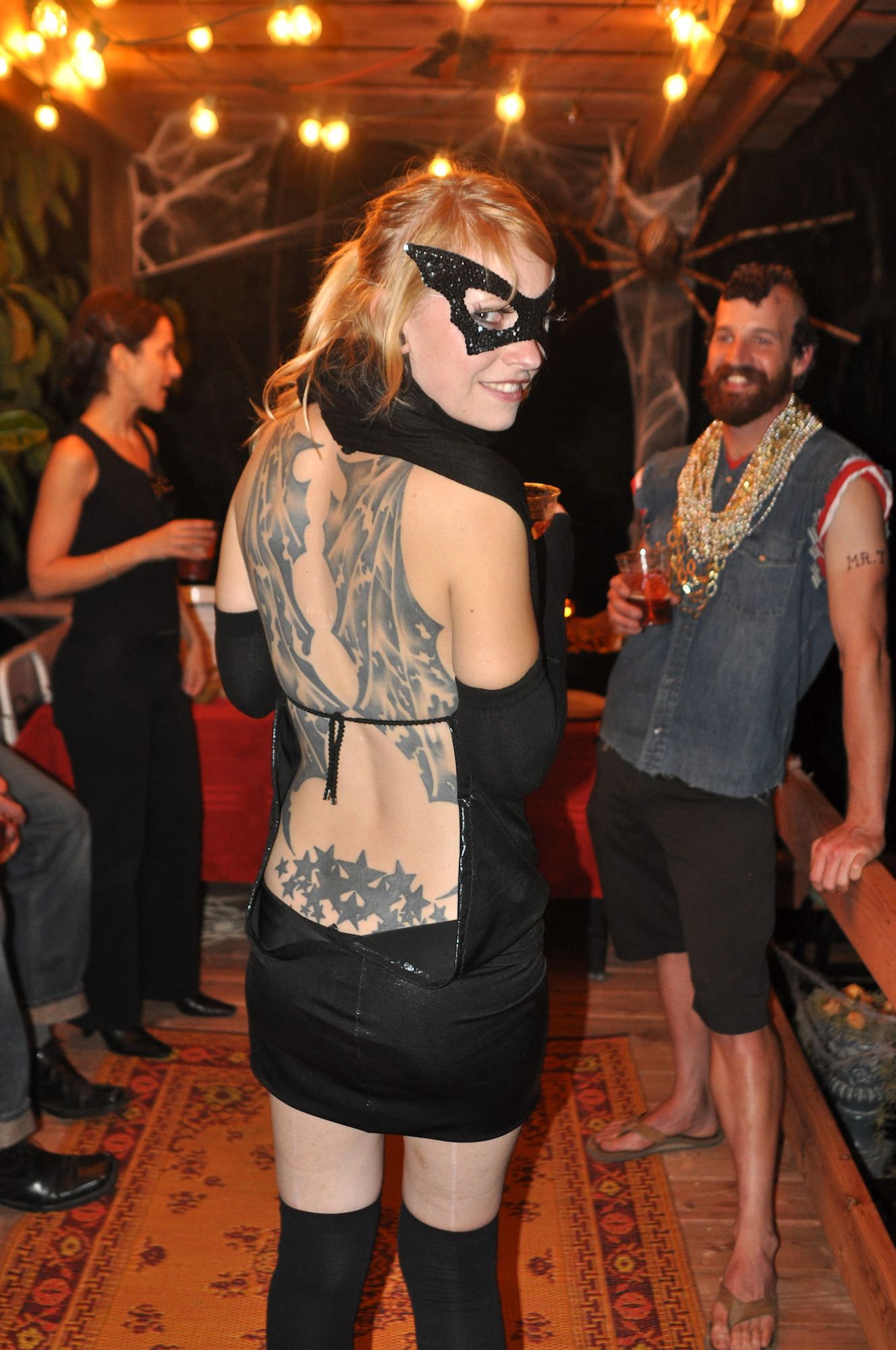 In 2008 I was a bat. I have wanted to be a bat for many years as I have wings already built in. This costume was a simple, black, shiny dress with an open back. It was easy to make just by draping. I added gloves, thigh highs and mask to finish it off.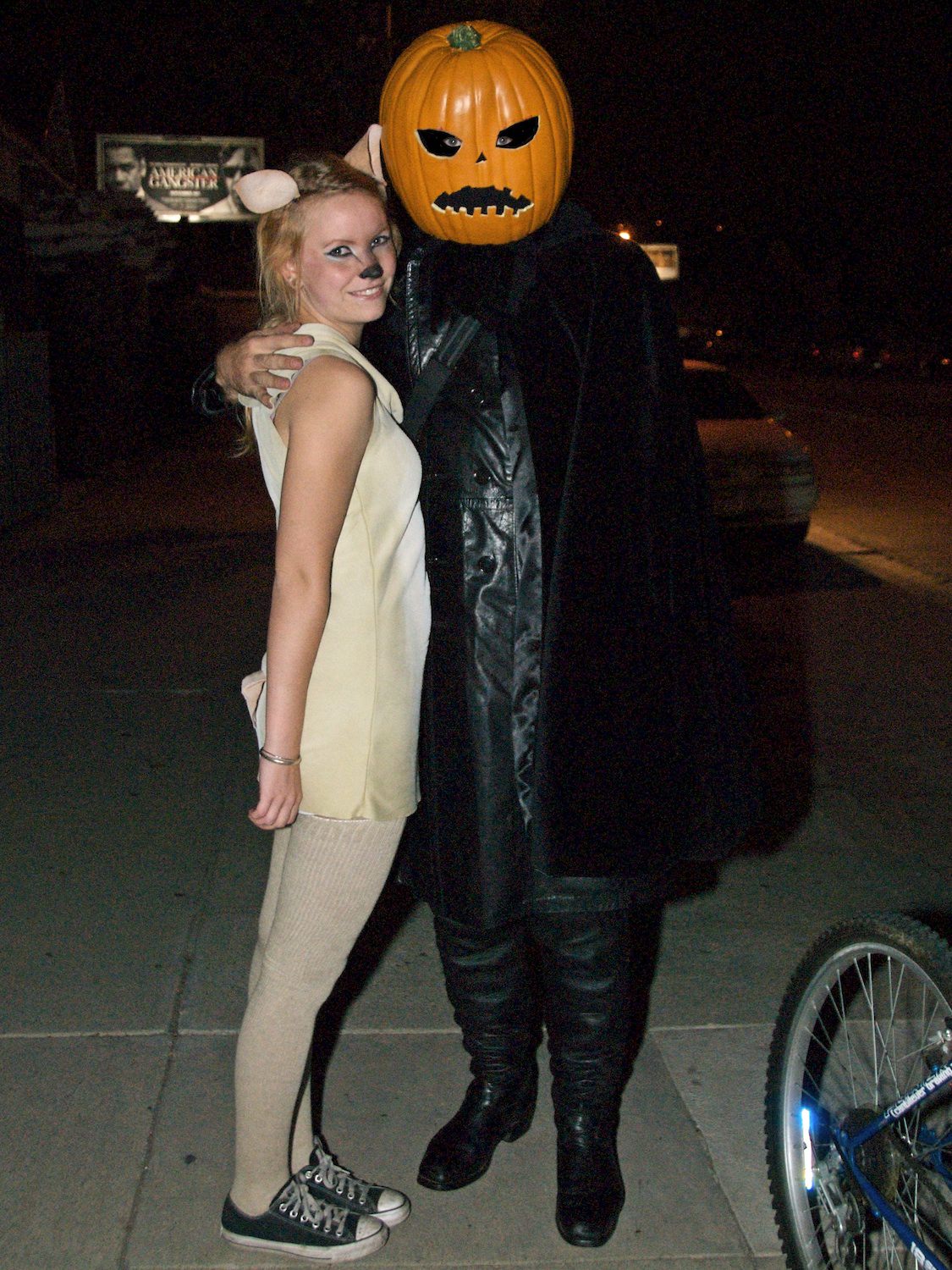 Possibly my favorite costume of all time was this dear costume I made in 2007. Knowing in advance that I needed something I could wear on a bike ride, I made a super comfortable cotton jersey dress, spray painted the belly white and added ears and a tail. I also made the cape Shawn wore with his pumpkin head costume. It was one of the best Halloweens ever.
So what's next? I'd like to go with something traditional and scary. Maybe something with horns? I much prefer things that are creepy than cute or sweet. I also love getting the chance to wear makeup and masks.
What are you going to be for Halloween? Do you make your costume or buy it? Let's brainstorm ideas together!