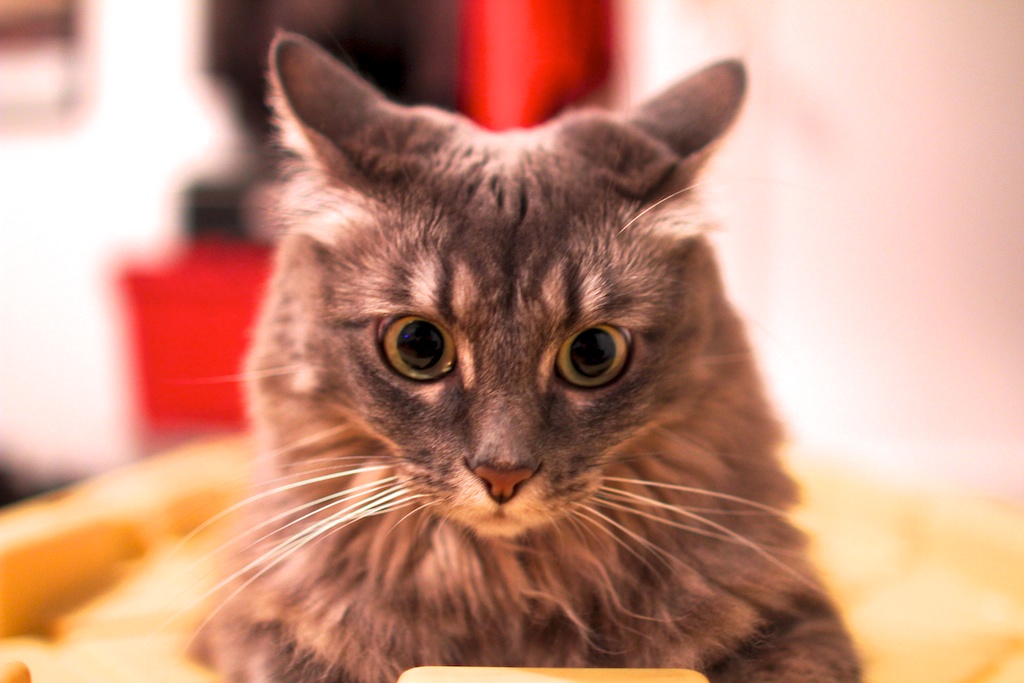 That's Mochi, one of our dear cats, in case you hadn't met her before. The look on her face is sort of how I've been feeling lately after spending hours in front of the computer everyday, maxing out my mental capacity. Things are in transition at the moment in some ways and in some ways they are the same as they've always been. I feel like this blog has been neglected somewhat despite my best efforts.
I thought I'd do something a little fun and different. Is there anything you've ever wanted to ask me (or Shawn perhaps)? Well here is your chance…anything you want to know, I'll be answering. Ok, within reason. I do have some decency you know.
So go for it! Ask away here in the comments, or you can email me at veganbakesale@gmail.com and I'll respond here on the blog.
In other news, we've been gearing up for October little by little, watching lots of movies in our spare time (which for me, usually means while I work in the evenings). We even started a little club to chronicle the films we see. It makes my heart happy.