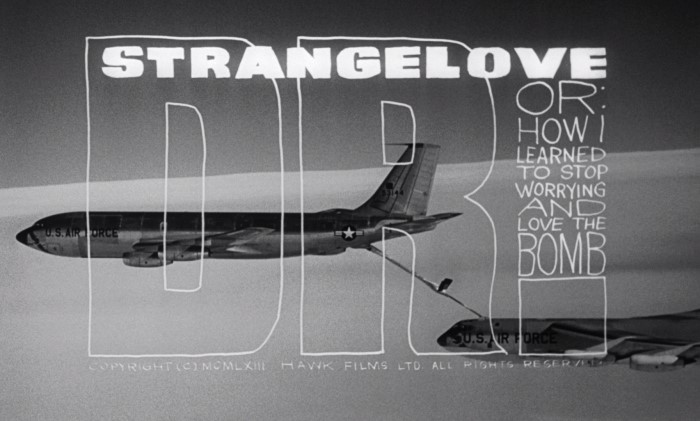 Last night we went to a special screening at Cinefamily showcasing some of the work of Pablo Ferro. We were just blown away by how superb his trailer for Dr. Strangelove is. It was so cool to hear him speak about his work and experience. He even told us about the one tiny spelling mistake in the Dr. Strangelove titles that lives on forever.
But now you should watch the trailer…in full screen please.

Dr. Strangelove Trailer by Pablo Ferro
His titles and trailers feel so contemporary now, but were groundbreaking in the 50's & 60's when they were released. When looking at the title sequence for The Thomas Crown Affair, I can't imagine how much more complicated it would be to create the entire sequence optically on film. His split screen of the polo scene from the film, seen below, at one point has 60 different frames of film all placed into one 35mm frame by hand. Make sure to watch it in full screen.

The Thomas Crown Affair – Polo Scene
It's true that really exceptional design is timeless.