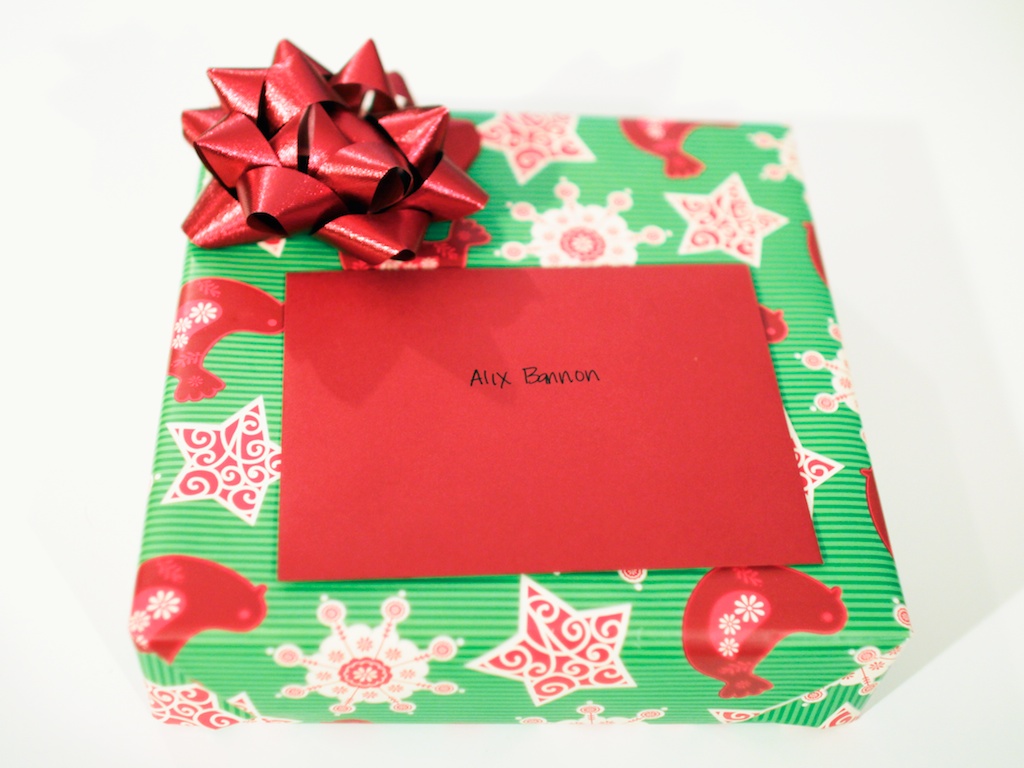 A few weeks ago, this lovely Bunny organized a gift exchange for any bloggers/twitterers who were so inclined to participate. I jumped at the chance to join in and give something to one of the internet folk who I chat with on a regular basis. I was excited to give a gift to someone I admired or perhaps find someone new out there on the web to appreciate. Everything was chosen at random, but I have to say, I got really lucky. While I was extra enthused about the giving aspect, I didn't think too much about the receiving half. Until last a few nights ago.
On Monday night, in the midst of busying myself with last minute pre-holiday things, the doorbell rang. When I opened it, much to my surprise, there stood Becca with a gift in hand. Strangely, I immediately knew who she was and was filled with happiness and excitement. Just by chance, my gift giver is my sort of neighbor.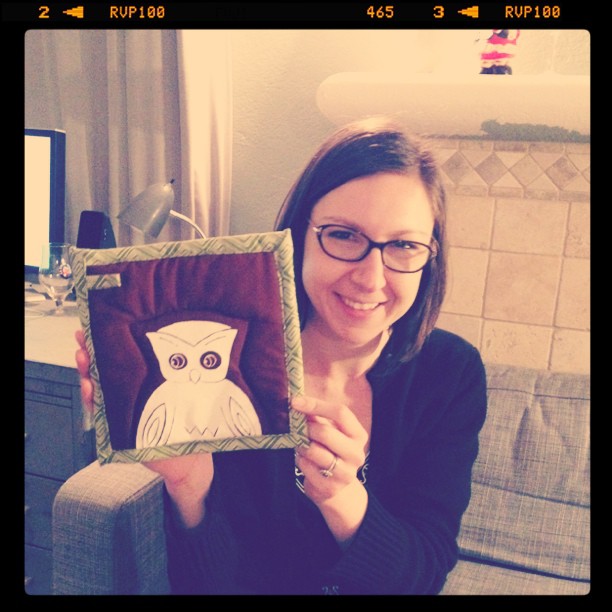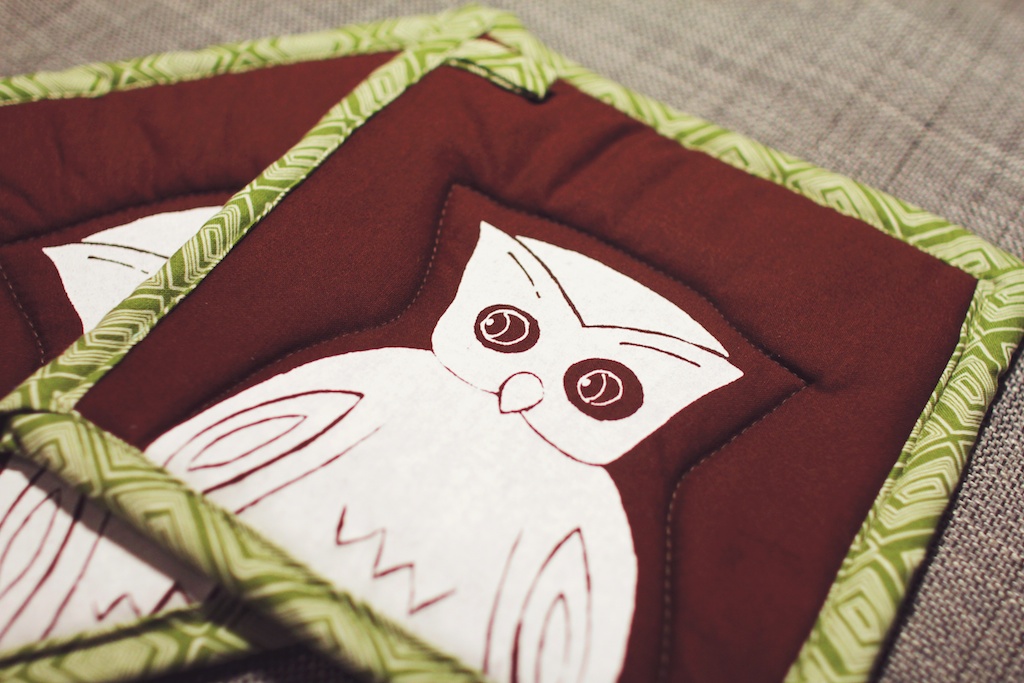 On top of meeting someone with a blog I admire, I got a really adorable gift. How cute are these owl pot holders? LOVE THEM.
Then yesterday, I saw this post from Liz about the gift I sent her as my part of the exchange. So much happiness.
As a girl, who's always been a little shy and introverted in real life, it brings me so much gladness to have found people on the the internet to relate to. I am thankful that I am able to connect with people out there who inspire me and have been able to turn that into genuine friendships. I know it sounds pretty sappy but I feel like many of the writers of blogs that I read and readers of this blog are my dear friends, even if we've never met.
So thanks for being here, you all really mean the world to me.