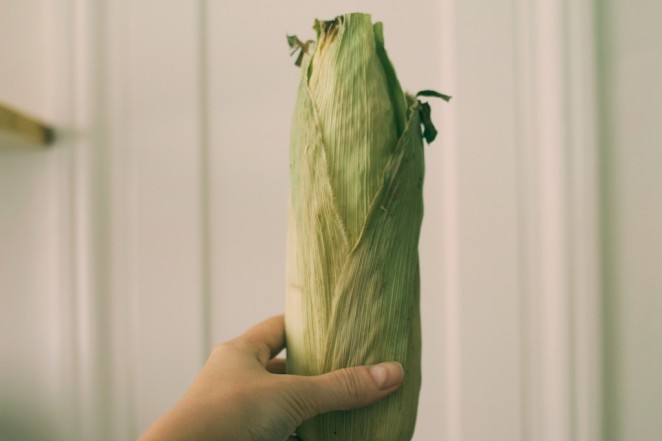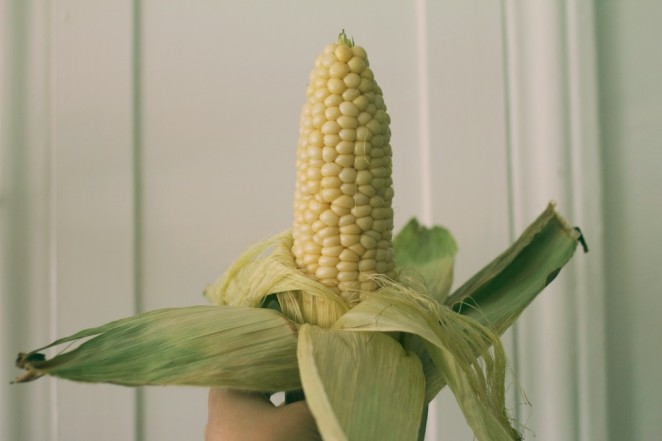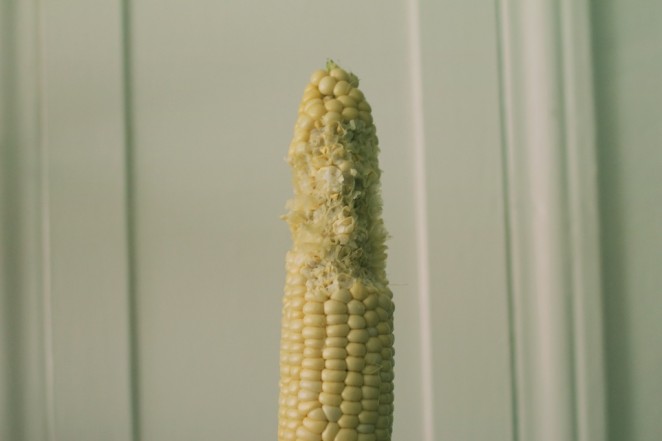 This week we got our first CSA box and I'm possibly a little over excited about it. The truth is I'm really awful at shopping for vegetables, and it's rare that I buy fruit ever. So having someone else pick out some perfect organic fruits and veggies and deliver them to my door is the best. I feel like this is the impetus for my diet to be transformed from 90% carbs to maybe a little bit lower percentage. Granted, I am already dreaming of making cherry tarts and zucchini bread (I blame these ladies for posting zucchini bread instagrams for that) which isn't quite the healthiest way to prepare these fruits and veggies, but at least it's a step in the right direction.
Mostly I'm just happy to have really fresh and delicious foods. It's easy to forget how good simple foods can taste when you're used to drowning them in sauces and seasonings. Yet it's entirely pleasing to just eat a peach or a cobb of roasted corn.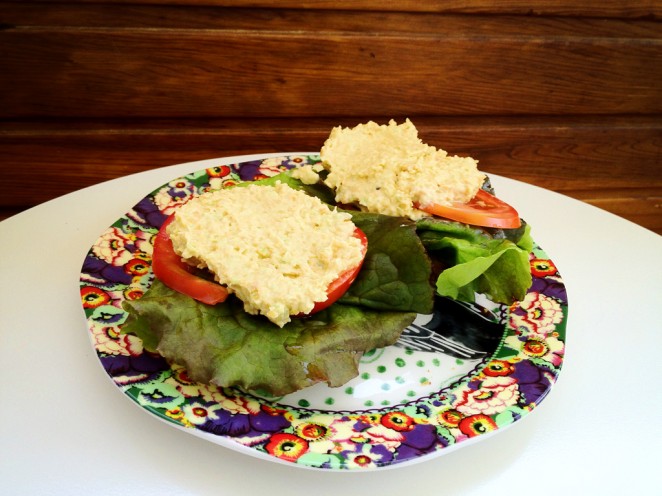 The other perk is getting creative with foods I wouldn't normally buy. Celery for instance. While I'll occasionally purchase celery for a recipe, it's not on my usual slate of vegetables. Since we got some in this box, I was inspired to make some chickpea salad. It's a recipe I make all the time, but leave out the celery. Who knew that the celery actually makes it taste way better. So here is to expanding my vegetable vocabulary. And to celebrate, here is my easy chickpea salad recipe.
Chickpea Salad
1 can chickpeas, drained and rinsed
1 celery stalk, roughly chopped
1/4 cup vegenaise
1 Tbsp mustard
1 1/2 tsp rice vinegar
salt & pepper to taste
In a food processor, mash the chickpeas until they are sort of mushy. Add the other ingredients and blend until combined. I like my chickpea salad on the smooth side, but you can go chunky too.