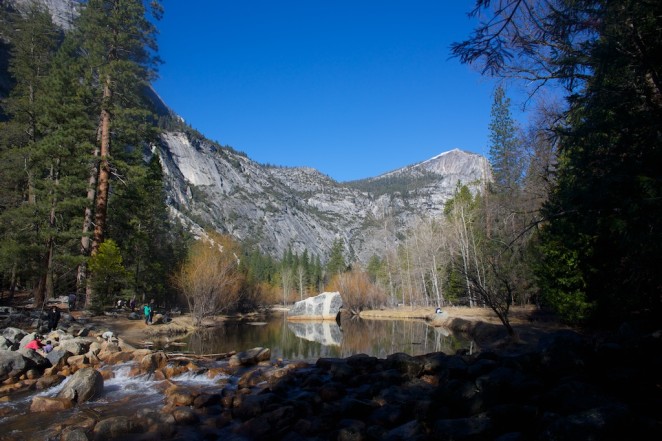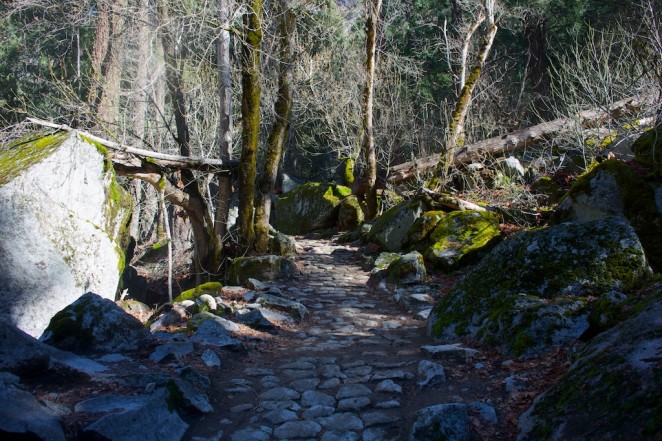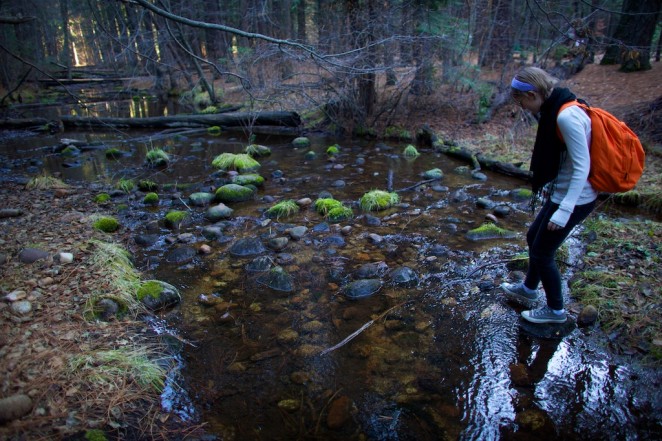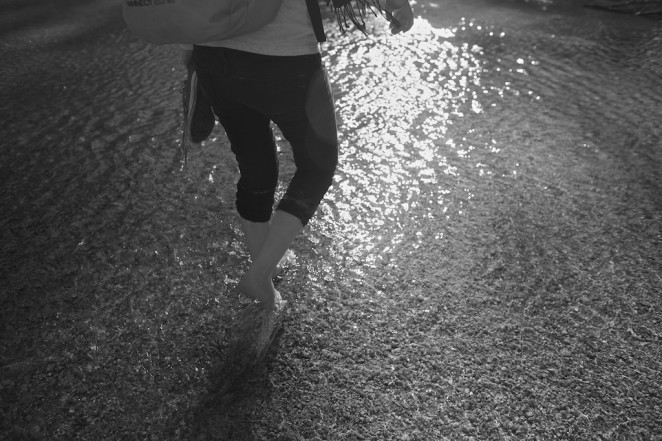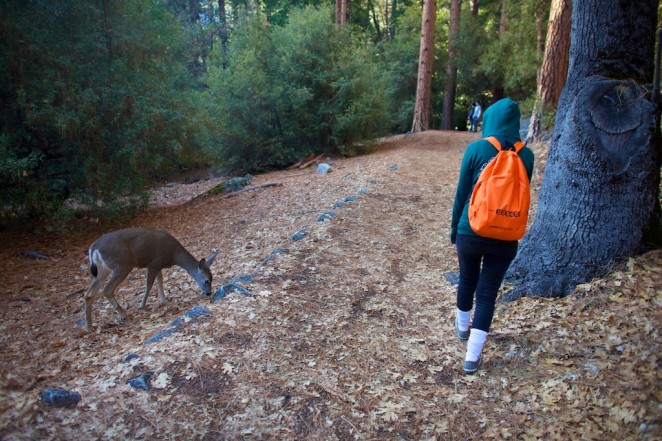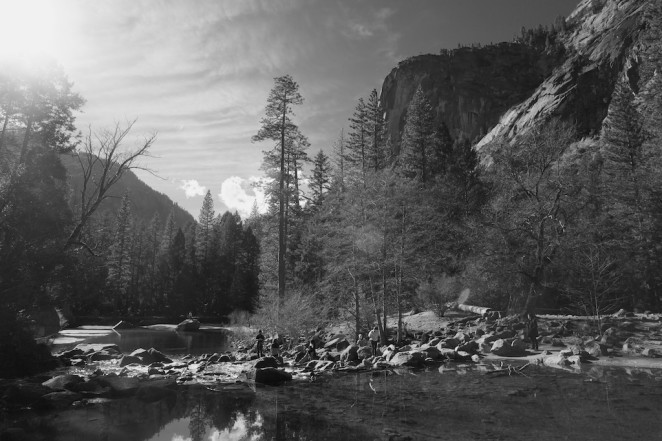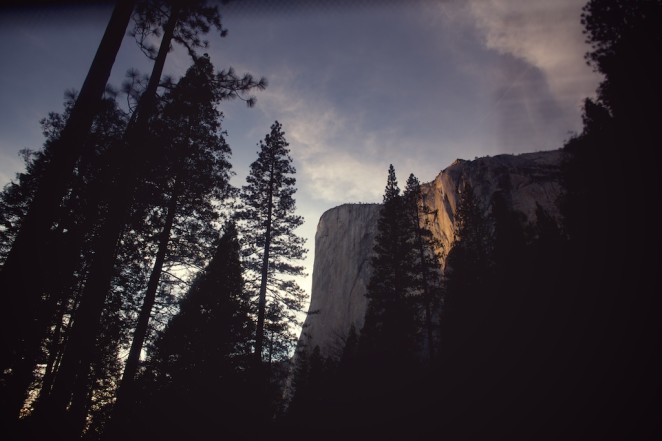 I hope you're not tired of hearing about Yosemite yet because I've got quite a few more posts in the works. All the photos came out too beautifully to not share.
We planned a hike to Mirror Lake and around the interior edge of the valley. Because I thought the shuttle route would be closed in winter, we started a bit father from the trail head than we meant to and had to make a few river crossings to get to the start. Once on the trail, the path was a little bit like walking in an elven wonderland, with old stone paths and boulders covered in moss. It was warm and sunny when made it to the lake and little kids were running through the water. We decided to cross ourselves and head down the trail back into the valley. The water was calm but icy cold. We ate our lunch by the lake before heading back on the trail.
As we walked back, we came across a deer on the trail. All the deer we encountered were surprisingly docile but this one particularly so. I walked slowly past it, trying to keep my distance, and it just calmly continued grazing.
It wasn't long before it started getting dark and we found ourselves at the Ahwahnee hotel. We ventured inside for a bit to check out the place. It was strangely reminiscent of the Overlook hotel with massive fireplaces and red elevator doors.
We walked around the village a bit more afterwards before driving back out of the valley with the most brillian pink sunset.