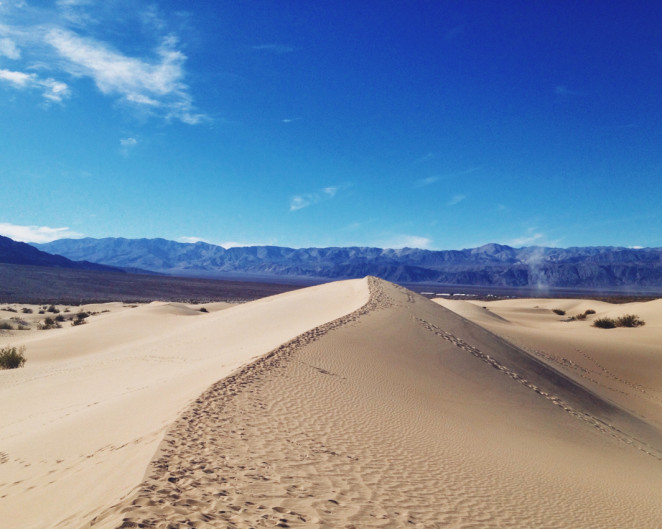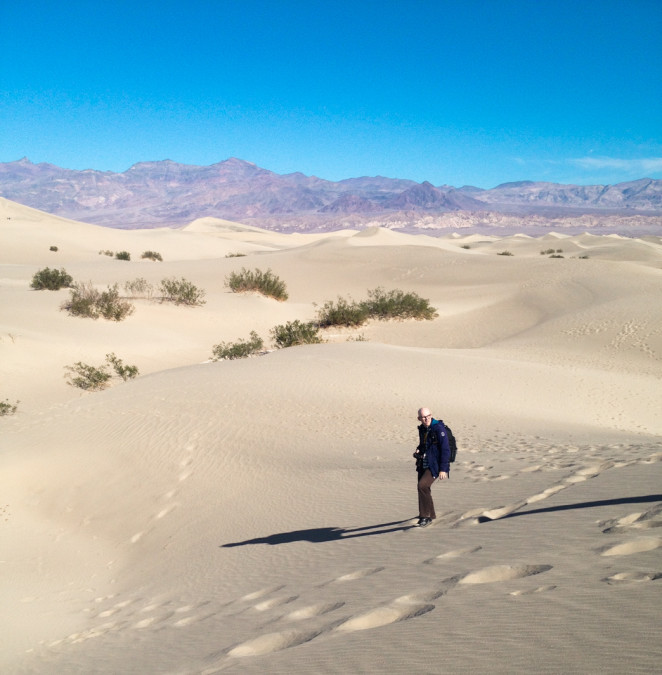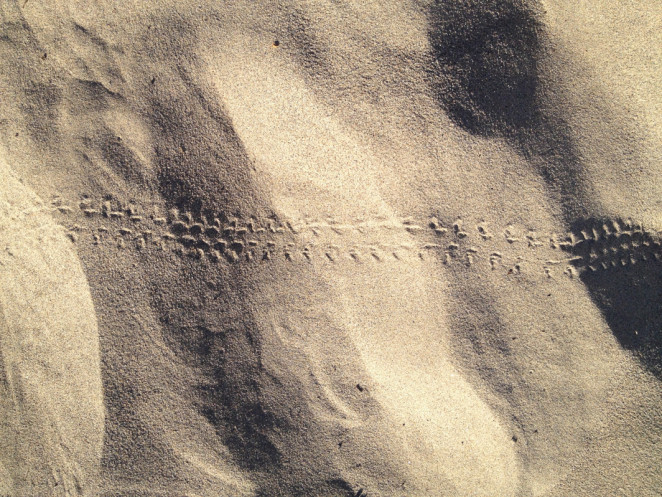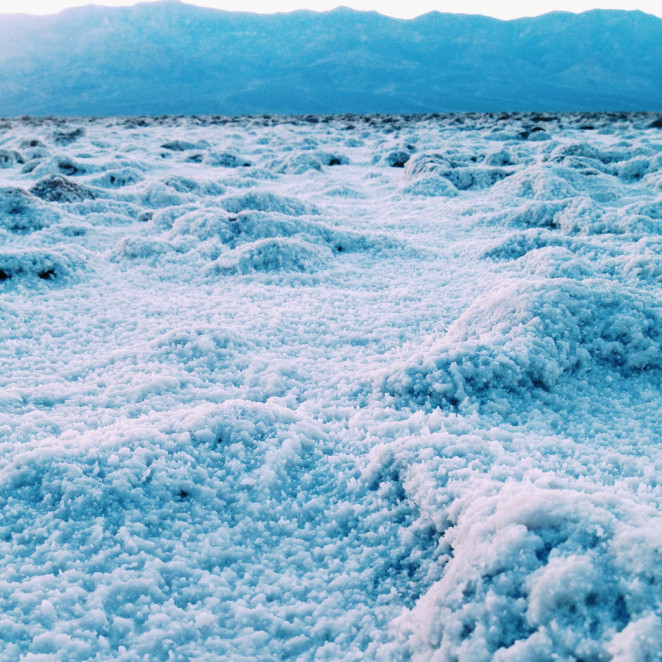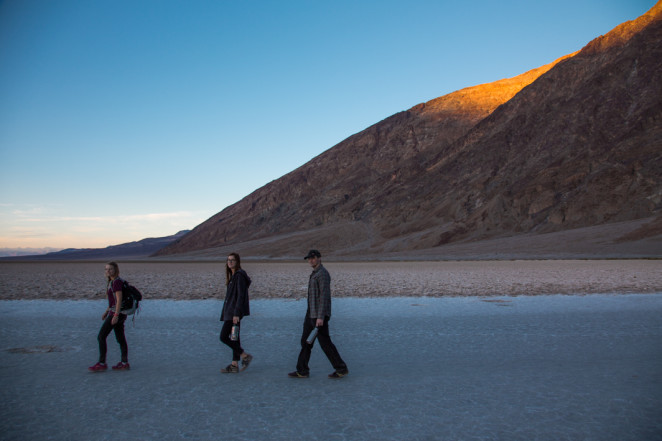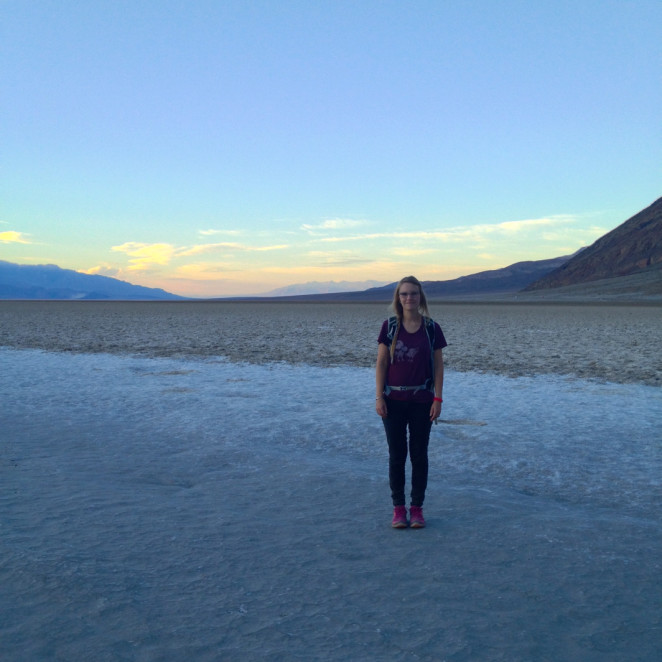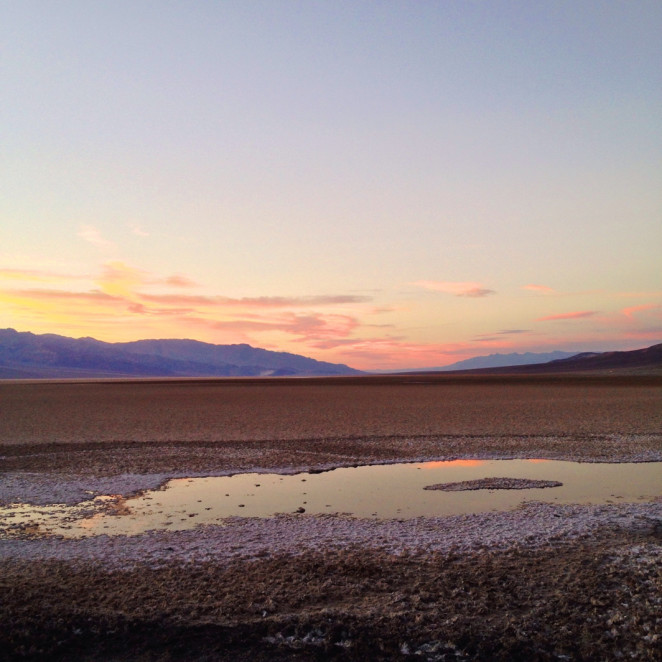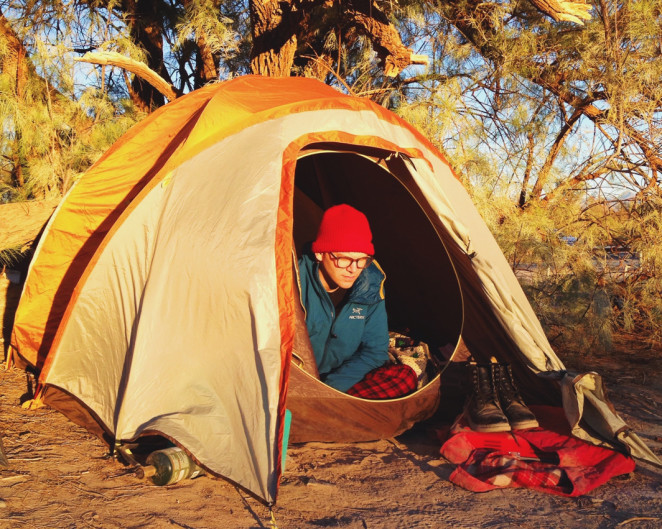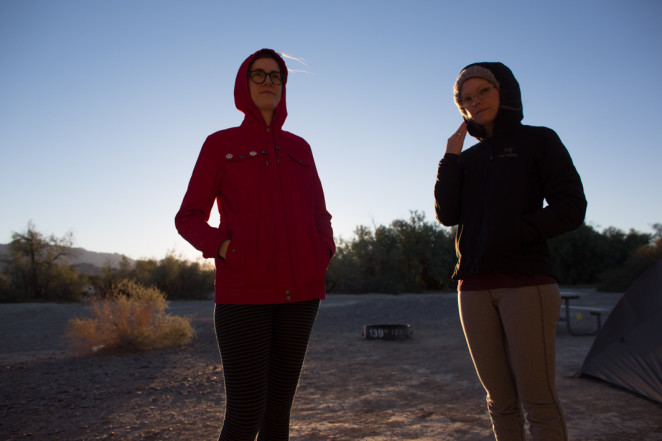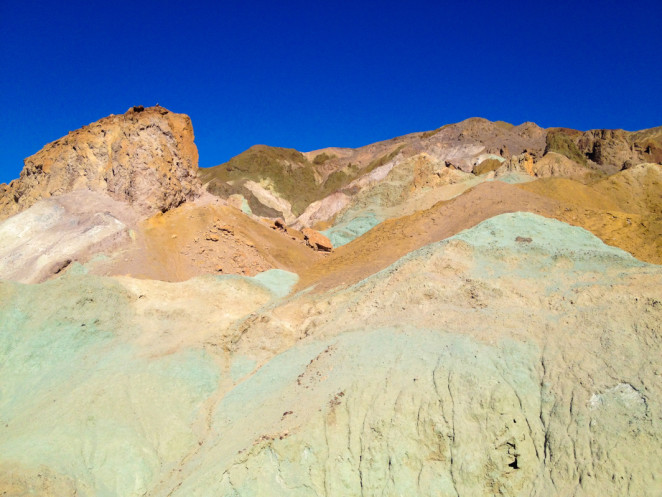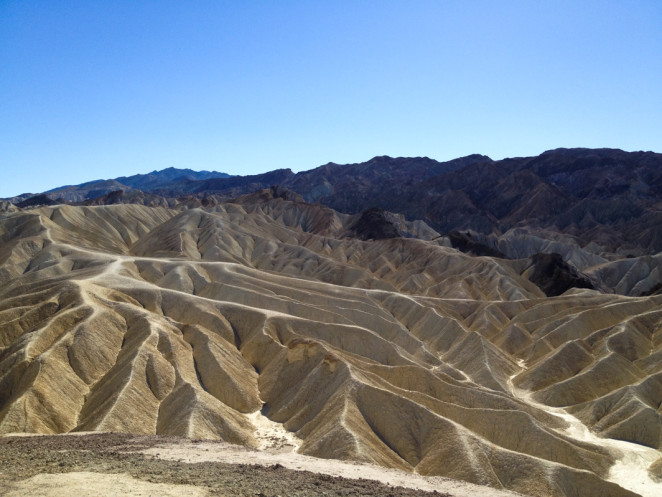 This post is a little overdue, as this trip happened back in November, but nonetheless here it is.
I had been wanting to go to Death Valley all year but as we missed the cooler months in the beginning of the year, we had to wait till fall rolled around to visit. I thought it was going to be my first time at the park but I realized once we were there that I had been to the racetrack when I was young. I'm glad to have been there as a child as it requires a 27 mile drive on a rough road that I don't think I could do again. It is crazy to think that they've just finally figured out how the rocks move on this dry lakebed after decades of research. Though it was previously thought that the rocks were pushed by the wind on icy mud, they confirmed last winter that the rocks are actually stuck in ice sheets and as sections melt, the wind pushes the floating ice sheets, dragging the rocks with them. This is a very technical description as you can tell. You can see a video here.
Our first stop was at the Mesquite Flat Dunes. Several signs warn not to go out into the dunes in the afternoon and I could easily see why after trekking out into them. Walking up and down the sand is deceptively tiring and there is almost nowhere to hide from the sun. Even in the cooler months, out on the sand it suddenly felt like midsummer. I particularly liked seeing various tracks in the sand, like a record of all the things that had happened over the past few days. The dunes themselves and the views they provide are quite stunning.
After cooking up some vegan cheeseburgers at our camp we headed down to the Natural Bridge and then to Badwater Basin. The Basin is the lowest point in North America at 282 feet below sea level and has been filled with salt from runoff from the surrounding mountains. A cycle of rain dissolving the salt, freezing and crystallizing has left a patchwork of hexagonal ridges. The salt flats are a strange and beautiful place. Some parts looked much like a snow field but the hard salt cracks under your feet as you walk.
We camped at the furnace creek campground in part of the tent only section surrounded by mesquite trees. Up until this point we'd had a lot of luck finding really great campsites without making reservations but finding a private spot in places with lots of other visitors can sometimes be a stressful gamble. This trip I didn't want to have to worry about it so I reserved a spot, site unseen and hoped for the best. I figured if it was truly terrible we'd hike into the desert and camp there as backcounty camping is allowed further than a mile from any road in the park. The site (no. 139) was fairly secluded though and there wasn't anyone at the nearest sites to us. Further away, some bikers had set up a projector and were watching home movies and celebrating, but from where we slept we couldn't heat them.
I think because some of my earliest camping experiences were in the desert, camping there feels very comfortable to me. Though there is obviously extreme weather to deal with, there aren't bears to steal your food for instance. The desert at night feels wide open, looking up into the sky and seeing the expanse of the universe. As we climbed into our tents for the night a pack of coyotes began to howl, they're calls echoing through the valley. Late in the night, the winds started to blow like crazy. We had left some camp chairs outside so as Shawn went to grab them, I headed towards the bathroom, where I saw several other campers frantically pulling down pop up tents and various items likely to blow away. In the morning I saw a few people sleeping in their cars.
We had a windy breakfast at camp, packed up our gear and went to Artist's Drive. The hills in this area are an array of vibrant colors caused by the different metals left from volcanic eruptions. As we hiked through the Artist's Palate we came across a small wedding (that happened to be the celebrating bikers from the campsite the night before). Though we were a ways off, I could still hear them cheer when the officiant announced that the couple was married and it felt magical to be witness to such an event in a beautiful place, even if they were strangers.
Finally, we visited Zabriskie Point. Besides the stellar views I was particularly excited because of the Antonioni film of the same name. Though I didn't expect there to be some crazy orgy between the hills, it was still cool to see the iconic location in person. Mostly thought it was just beautiful in every direction.
The park is so huge, there was so much left still to explore so I look forward to going back and checking out other areas.