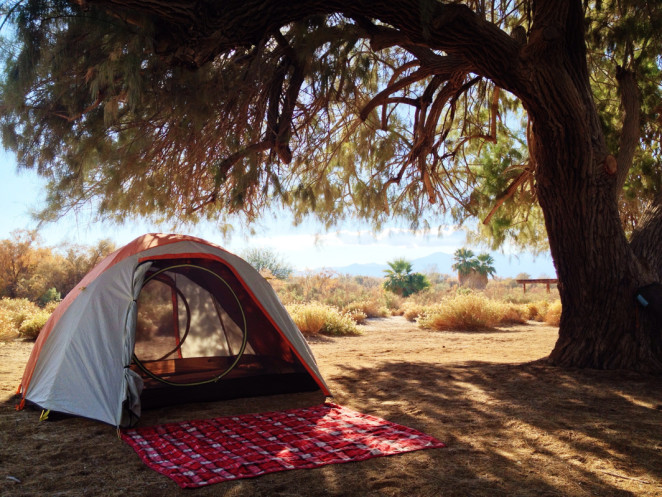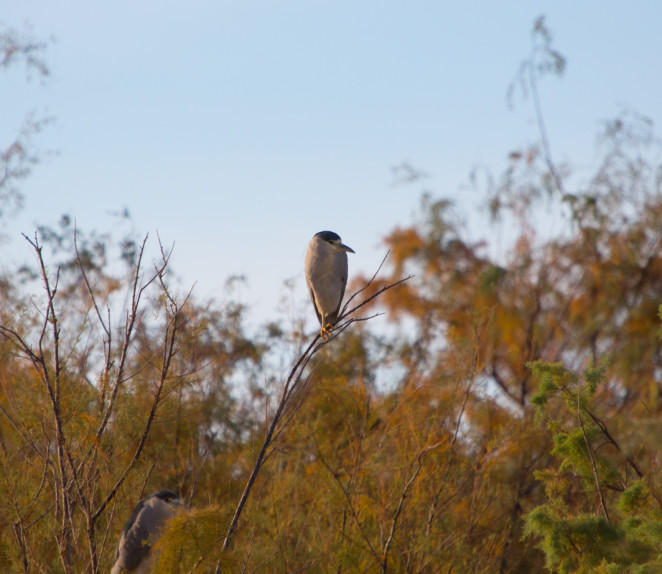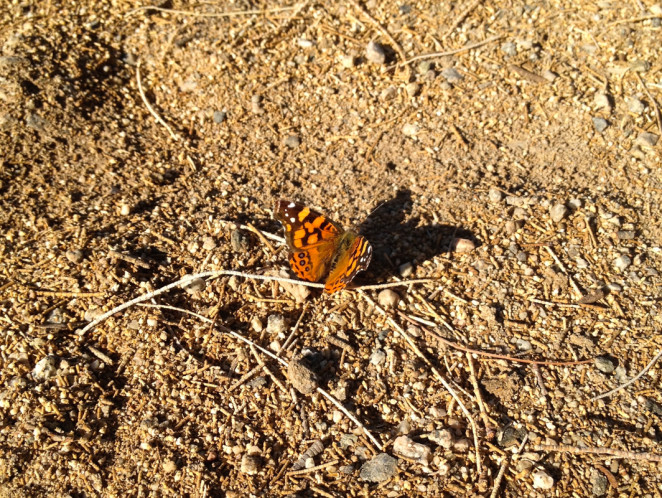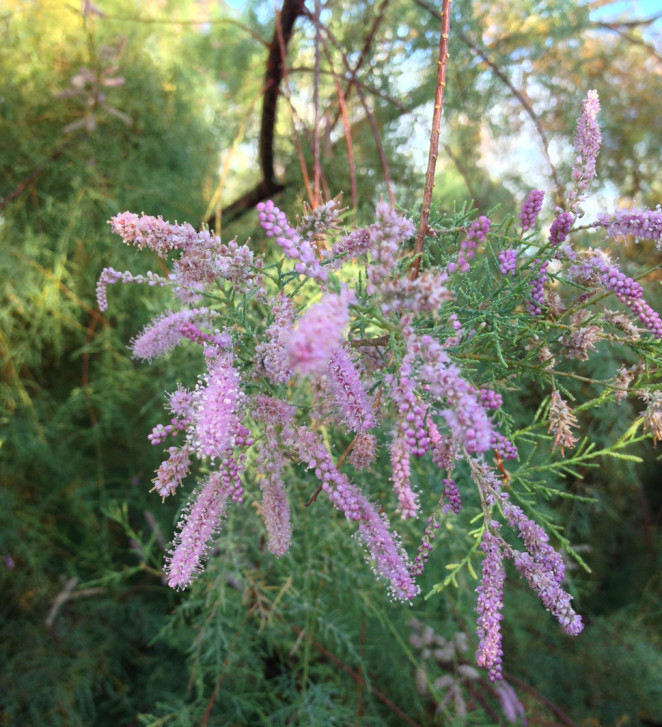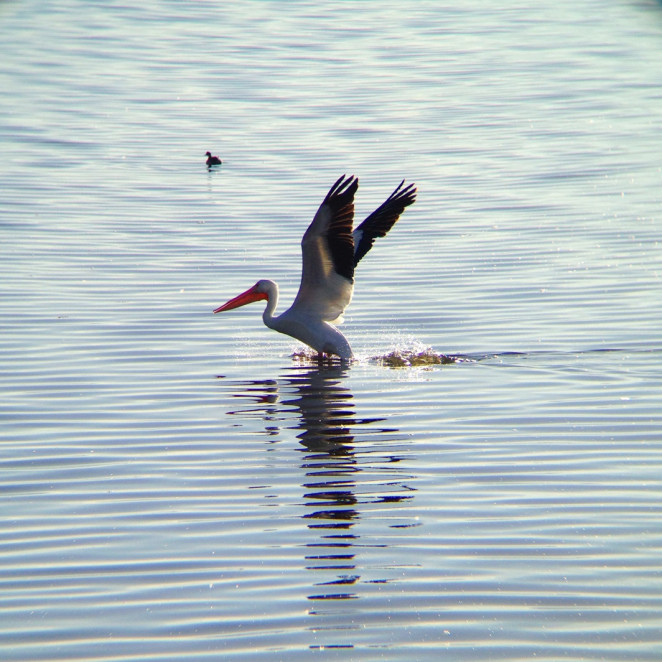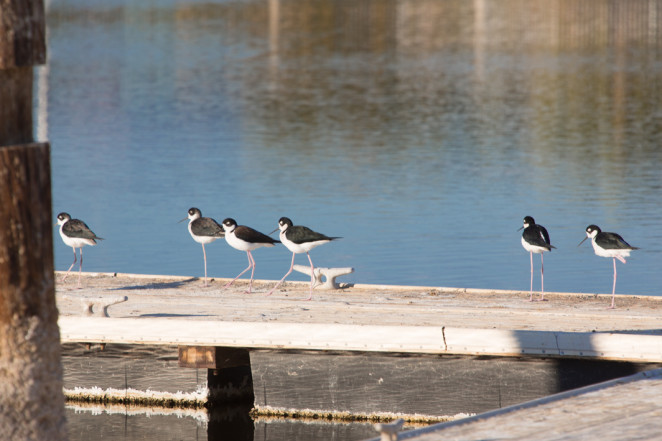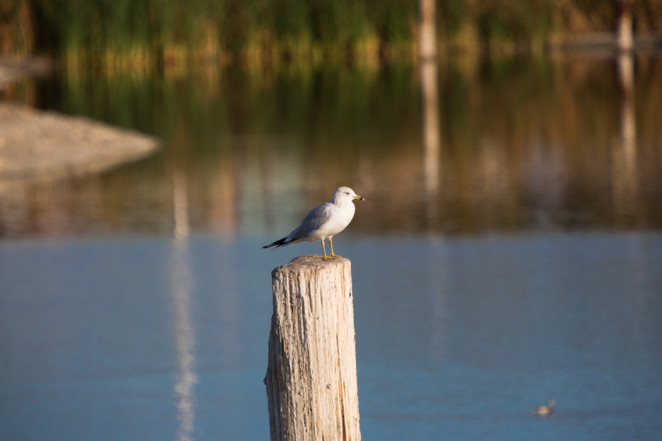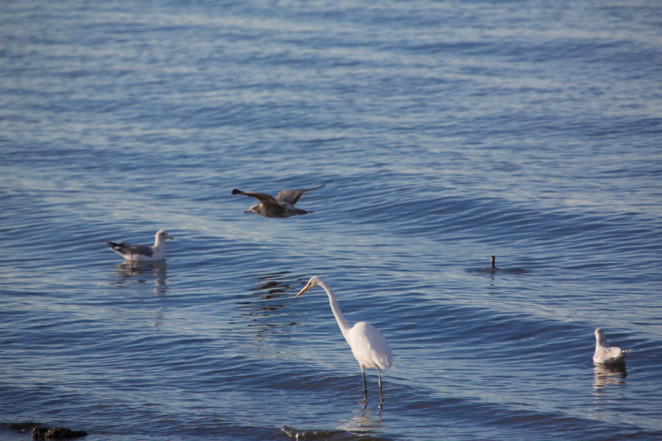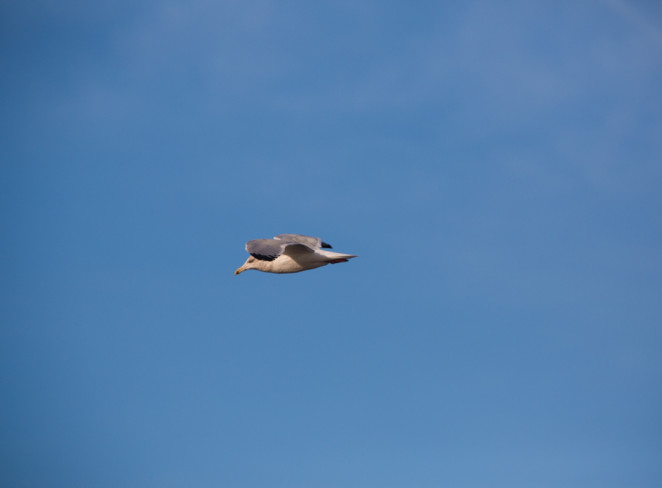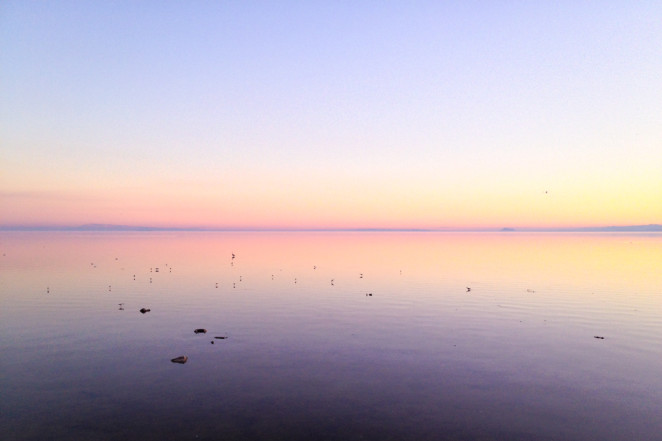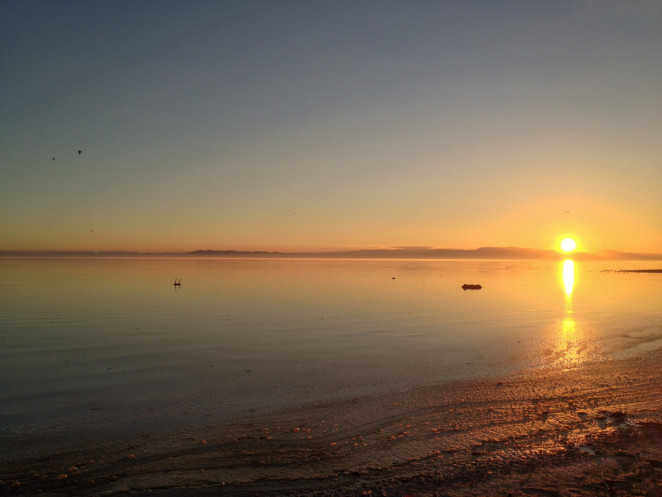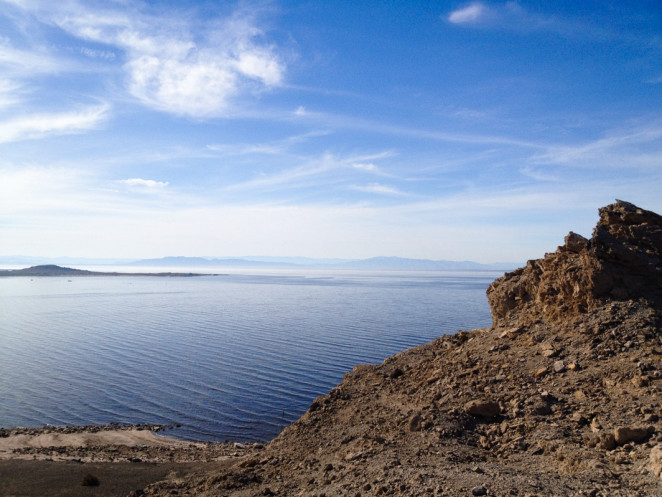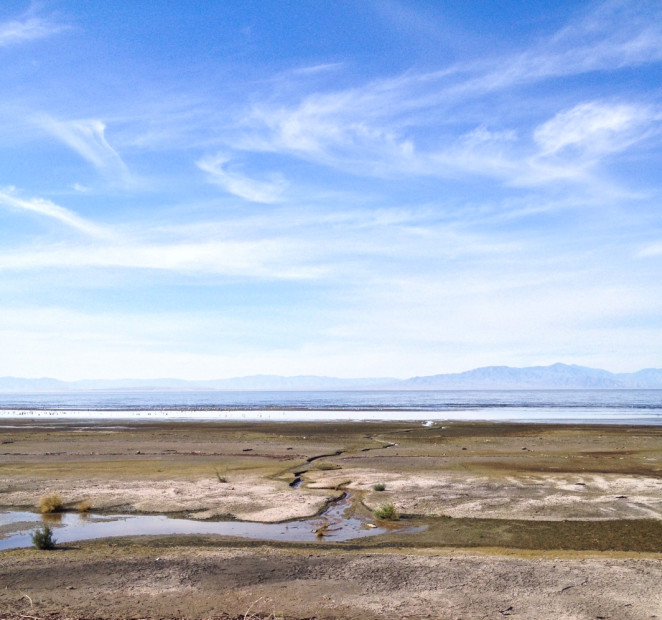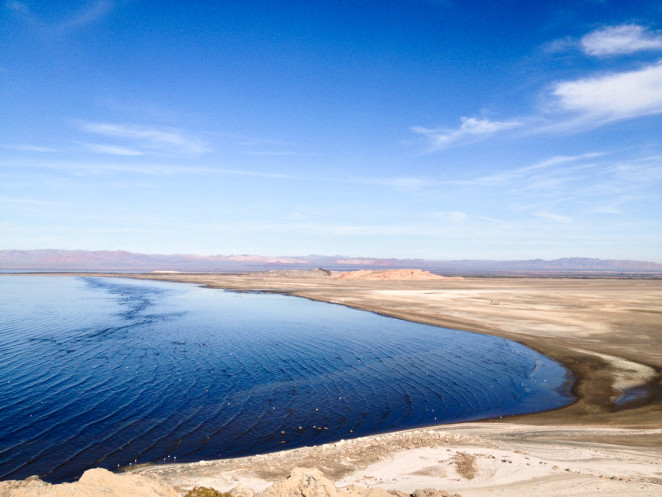 The Salton Sea is a mysterious place. I've been fascinated by it since I first visited ten years ago. The Sea is the largest lake in California and it was created by accident in 1905 when a canal on the Colorado River broke, sending water into the Imperial Valley for the next two years. In the 1950's the area was developed as a resort town and homes and yacht clubs sprang up creating nearby communities. The idyllic retreat couldn't last though, as the water in the lake was fed mostly by agricultural runoff, algae blooms from the high phosphate levels caused mass die offs of the lake's most abundant fish, the tilapia. The beaches are now littered with fish bones and dried carcasses.
The place is eerie. The dead fish, coupled with derelict houses and the remnants of trailers flooded decades ago and left to decay, give the place an ominous atmosphere. It alludes to something under the surface that has gone terribly wrong. The truth is though, the sea is still truly exquisite. Hundreds of species of birds visit the lake, which despite it's toxic reputation is still beautiful to behold.
When we've visited in the past we've camped in Slab City so when Jenn said she wanted to spend her birthday there and camp at the new campground I was thrilled. The new camp has a tent only section and is not far from the beach itself. Butterflies flitted around our site as we set up our tent. We walked down to the water to explore for awhile and watch the birds. I was particularly fond of the black crowned night herons, with their striking red eyes. The whole place was peaceful and calm with very few other campers.
Before it got dark we headed up Bombay Beach. We watched the light change from a soft pink to a burnt orange as the sunset over the water. We weren't the only ones enjoying the view as a painter had set up his easel on the shore as well. I couldn't help but think about how this beautiful place has gotten such a bad reputation for problems us humans have caused. We walked through some of the abandoned buildings before it got dark then headed back to camp for dinner. The moon was bright, and with nothing else to do, we went on a short hike, watching the birds, mostly white pelicans, float on the water in the dark.
The next day, we visited Salvation Mountain. Though I am entirely uninterested in the religious message of the place, I can appreciate the dedication needed to build such an outlandish monument. It seems like Slab City has grown significantly in the past few years as more people look for a free place to live their lives outside of society. I am curious to see how it changes as time goes on.
Then we headed up to the Sonny Bono Wildlife Refuge, a specifically designed part of land on the southeastern edge of the lake meant to provide habitat for birds (though oddly they allow hunting of some birds, so I don't really understand entirely). We hiked up to Rock Hill, which offered views of both the refuge and the Salton Sea itself. The hill is part of a group of young volcanoes known as the Salton Buttes which are thought to have erupted as recently as the first century (so not recently at all). One of my favorite parts of the refuge is the abundance of quails. They may not be rare birds but they're adorable and make such amusing little noises.
I hope to go back in the next few months, while it is still cool and the park offers kayaking around the lake. For you bird lovers out there, the weekend of January 23-25th is the Pelican Days Birding Festival.
I finally made some progress on our wedding quilt. Instead of a guestbook, we had our guests sign squares of fabric to be sewn together. While I am still very happy with this idea (I'd much rather have a quilt than a guestbook) it probably would have helped if I'd ever made a quilt before. Ever.
Not that it's going badly, but it started out a bit rough. Mainly because a handful of squares, cut a the last moment before the wedding, were not only different sizes, they were not even really square. On top of that, without any guidelines for signing, some guest wrote all the way to the very edges of the fabric, leaving no seam allowance at all.
After arranging the swatches into their pattern, I traced new square guides onto each piece, so I would have a uniform size while trying not to cut off bits of what people wrote. I then basted each strip together and got to sewing, first making vertical strips and then sewing those together.
I knew from the beginning it would not be perfect, and I'm quite happy with how it's coming along. Next I plan to put some edging fabric so its a bit larger and then I'll have to choose a backing. I'm not sure how I'll stitch the front to the back, since I don't want to detract from the writing.
Any ideas from seasoned quilters out there? Actually an suggestions would be helpful really.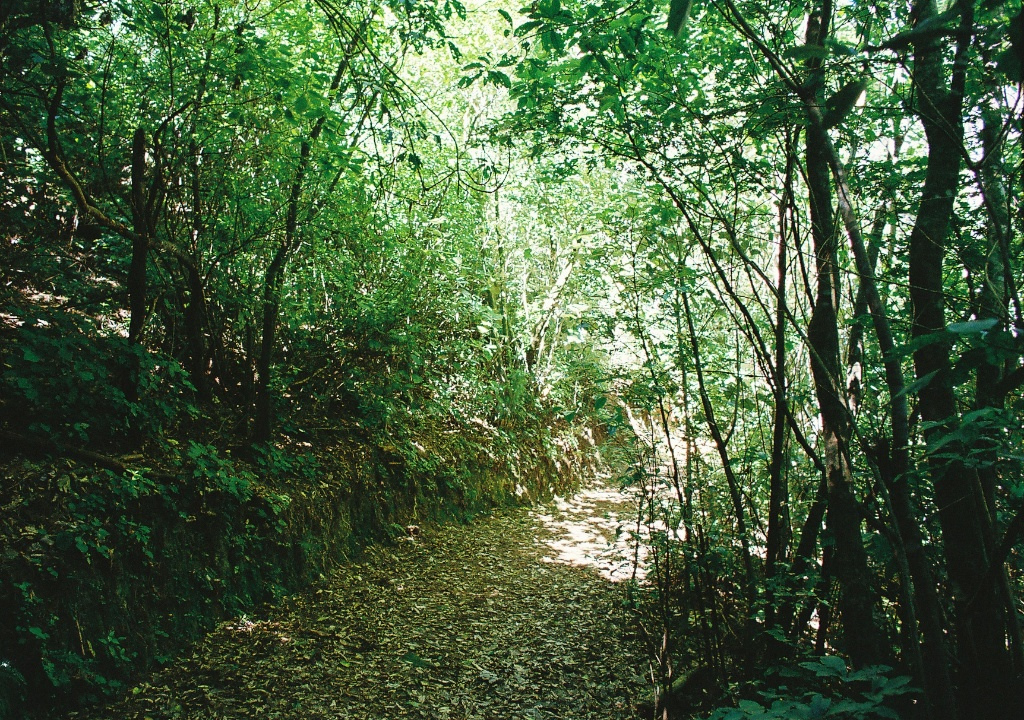 For Earth Day, I wanted to take a moment and share some of the photos from our trip the the Karori Bird Sanctuary in Wellington, New Zealand. This sanctuary is a massive forested area surrounded by a pest proof fence so the birds are safe from predators. While the birds are allowed to come and go if they wish, they're provided with additional food inside the sanctuary to help them thrive.
We walked around for quite awhile before we actually saw any birds as we chose a more secluded path. You could hear them calling but would only see the swaying trees.
Then we found the Kaka feeders and were soon surrounded by a flurry of the brown parrots, ready for snacks.
Down in the valley, we found so many other species of smaller birds flying about, playing and chirping.
There was this duck (who I affectionately call Quackers) who was very curious about me and sat down right next to me at a shady spot on a bench.
We walked around for hours enjoying the tranquility of the area, listening and looking for birds.
It was deeply affecting to learn how much New Zealand has been transformed by humans. It is hard to believe that there used to be 12 foot tall flightless birds roaming the island freely. With a saddening amount of extinction, especially amongst bird life, I'm thankful that there are places like the Karori Sanctuary taking action to preserve the endangered species still struggling.
As an island, the environmental impact of everyday life in New Zealand is much more clear. Where here in the US, many are able to push aside ideas about living greener, it seemed to be the general consensus of everyone in New Zealand to conserve and preserve the magical environment that we all reside in.
I hope you celebrate Earth Day by doing what you can to protect our precious world, even in some small way.