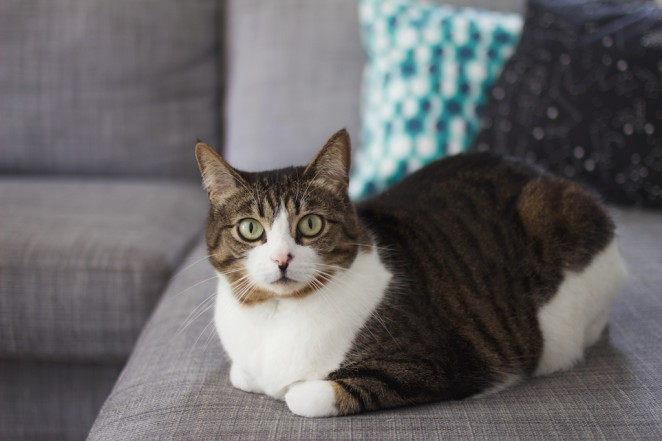 It has been a wildly productive weekend for me. Perhaps wildly is an overstatement but I've tackled and completed a handful of projects and it feels great. I have finally accepted that I'm a morning person much more than anything else and if I want to accomplish things I need to use that morning energy in the morning instead of dilly dallying. It also means acting on project ideas when I get the first urge, rather than letting them sit on the back burner until I'm not interested anymore.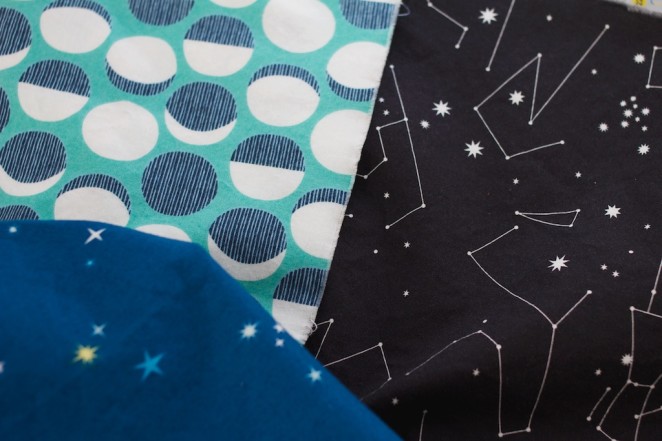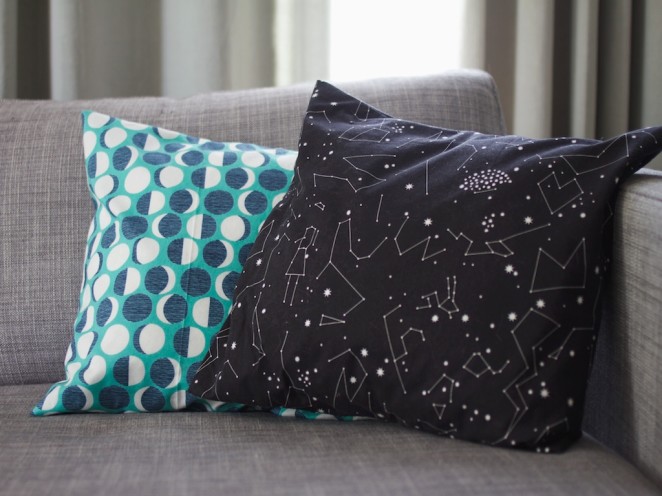 I'd been considering replacing our throw pillows for a long time, so when one fell victim to recent cat destruction, the faint desire became more pressing. Then I saw the new constellation fabrics from Lizzy House and I knew I had to make something from them. The pillows seemed like the perfect project for just a bit of fabric (although I think I'd still like to make a dress as well). I made the pillow covers using the envelope method, which was ridiculously simple, and now we have two new adorable, cozy pillows.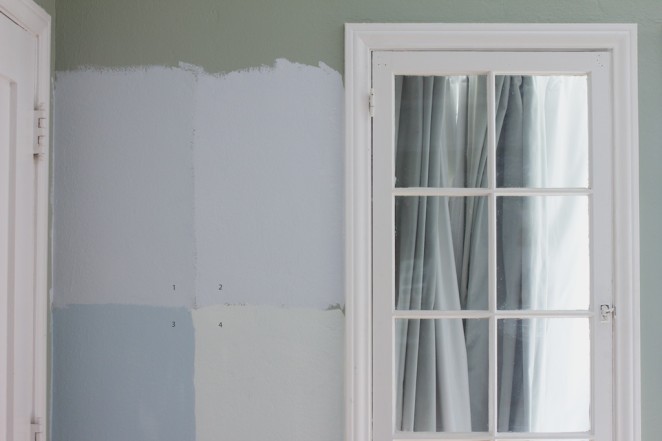 The pillow project made me even more anxious to get painting in the living room. I picked up some sample colors and painted swatches. It's still difficult to imagine the whole room as one of these colors. Here are my options:
1. Mountain Mist / 2. Silver Cloud / 3. Silvery Blue / 4. Woodland White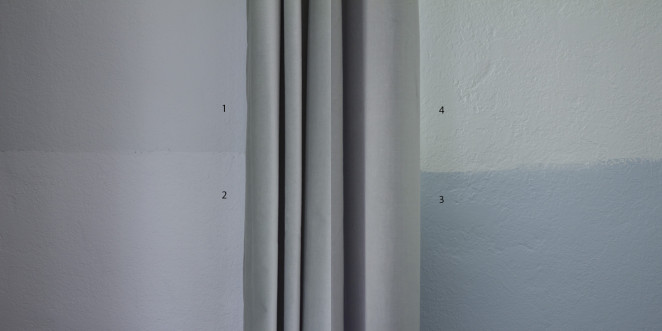 I think I've narrowed it down to at least two of the options and of course Shawn will have to weigh in. The next big question is whether to paint both the living room and the dining room, as they're connected. It is most likely that I'll have to for uniformity's sake, even though I'd rather not.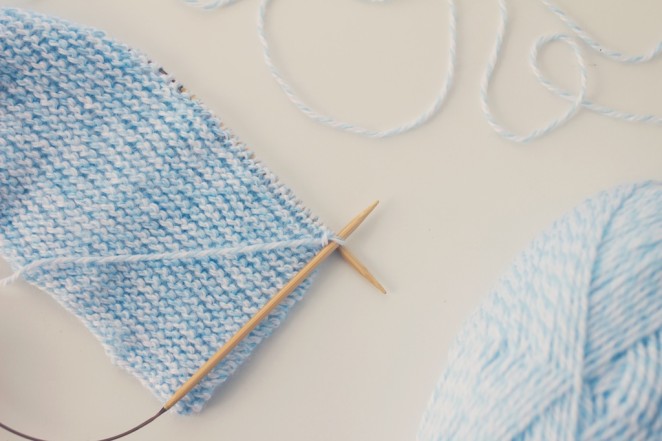 Other accomplishments include mending everything in my sewing pile (that's been sitting there for months now). Starting a new knitting project. Other various mundane things like going to the market, vacuuming and taking out the trash. It's really nice to feel motivated. I suppose I'll have to do something still with the rest of my day.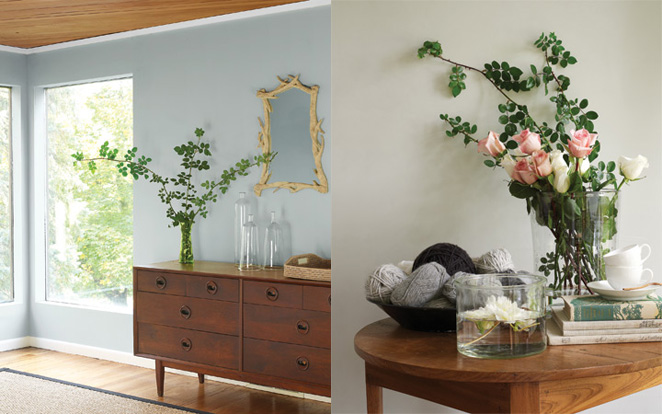 The first thing we did when we moved into our apartment was paint the living room and dining room. It took forever, even with no furniture and lots of help. I have never been 100% happy with the color we chose though, which is generally what happens when you choose from swatches and never see what the paint looks like on the wall. It's a little too dark and a little too green. While it works better in our dining room with all the dark mahogany furniture, I wish it was just a little lighter and more subdued.
I've been talking about repainting for awhile now, (probably since soon after I finished painting the kitchen) but whenever I bring it up Shawn points out I haven't bothered to repaint our mantel this whole time and that both rooms is quite a bit larger project. Well guess what, I finally painted the mantel this weekend which I think means I get to paint the rest, right?
I really want a pale blue / green / grey. The trick is to pick a color that is neither too dull nor too poppy which can be tricky with blues. I like the blue above from Martha Stewart and also the first blue room in Tamera's Greek Revival post. Maybe a more subdued grey would be nice. My biggest worry is that I'll never be totally satisfied because our walls are textured and weird. I think it's worth a try though. Right now nearly everything in the living room is the same tone and it needs some contrast. We probably also need a wooden coffee table rather than the white one we have and some new accent pillows for the couch, but let's not get ahead of ourselves.
Photos from Martha Stewart