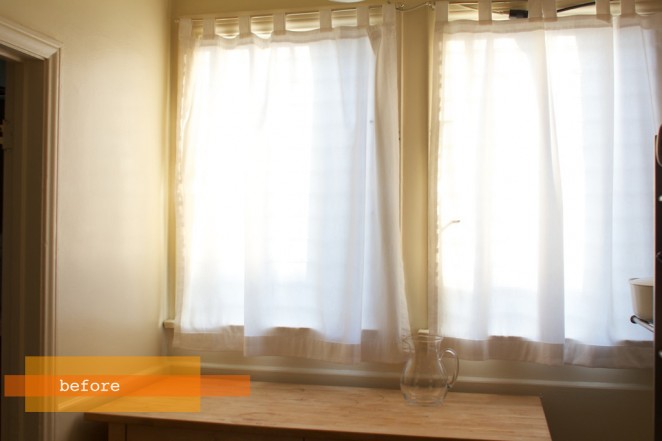 So I did a little bit of updating in our kitchen. Even though it is just some paint and new shelves it makes all the difference. Though I've always loved our kitchen, it felt a little dreary and cramped. A fresh coat of white paint and built in shelves changed everything. Here are some before and after shots.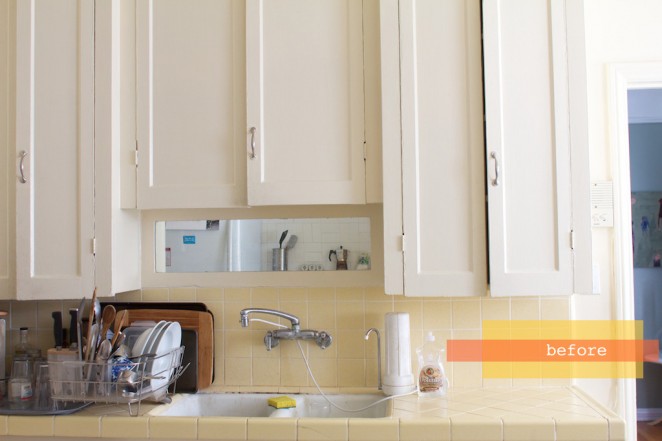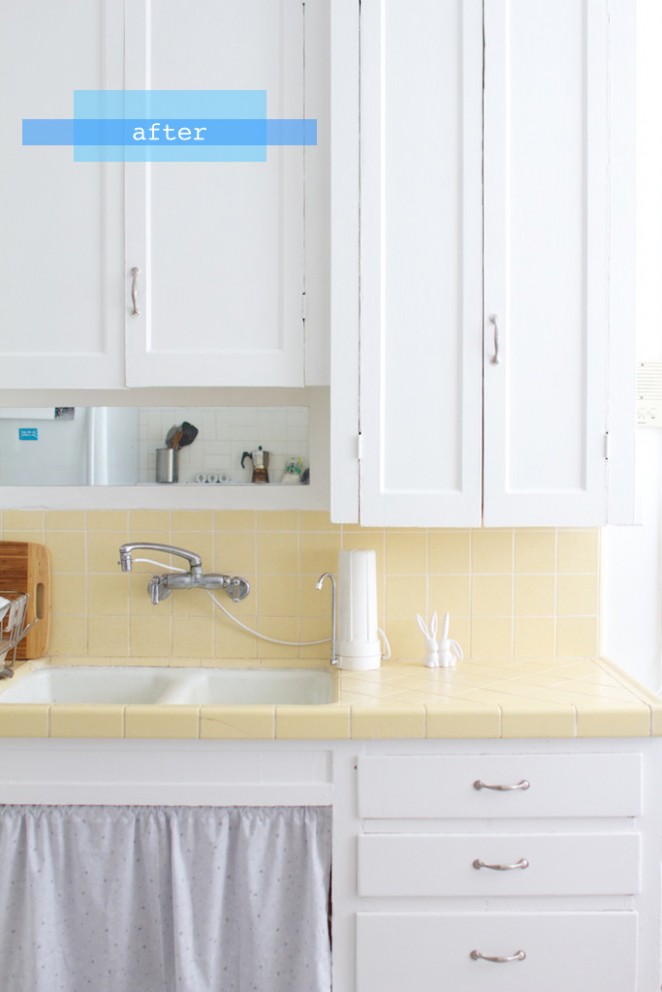 New paint covers up the ugly spots where our drawers were repaired. We had that problem where many of the cabinets didn't close all the way, and I fixed those as well.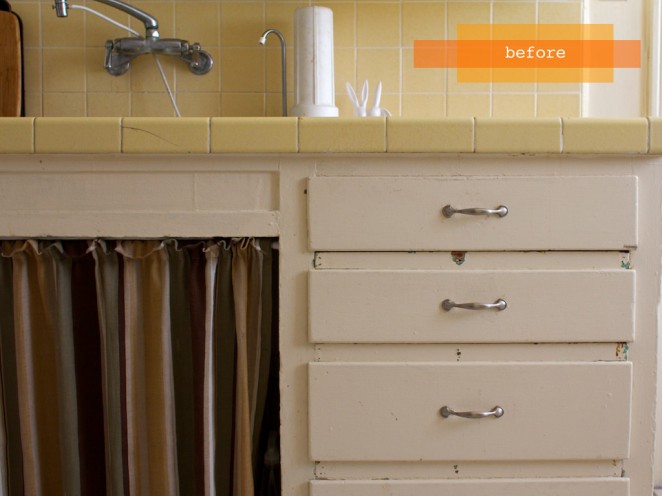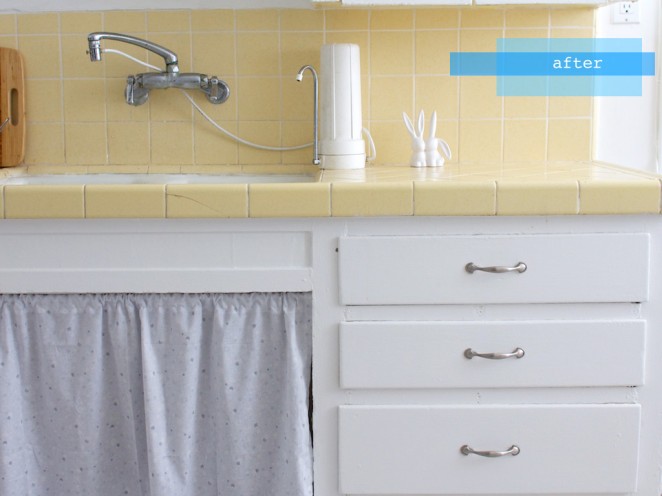 The new shelves make all the appliances easily accessible. Before, everything felt like it was on top of something else.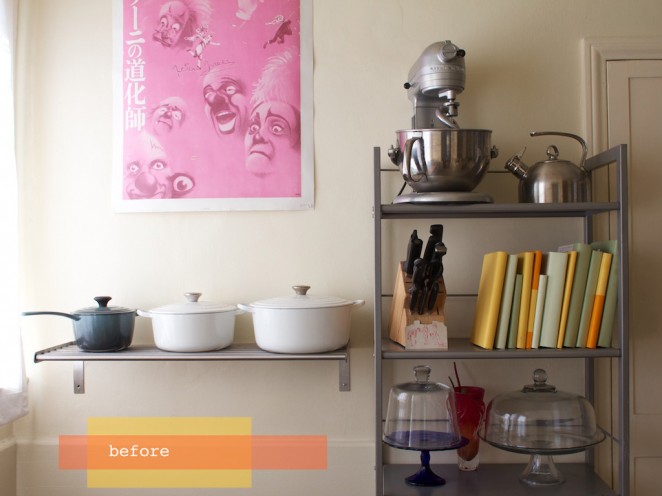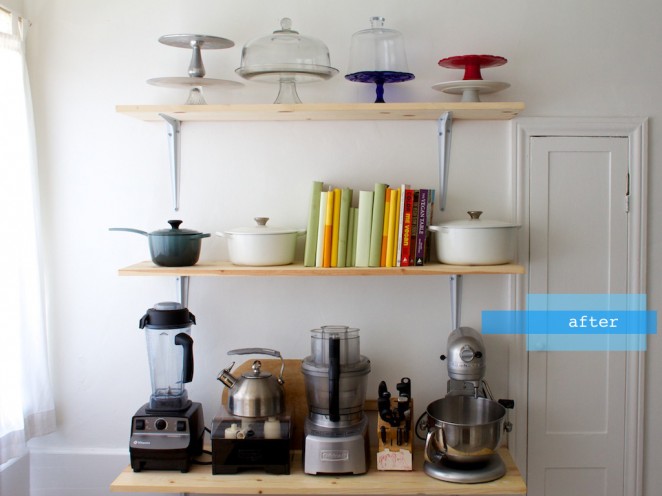 So maybe the top shelf is a little too high, but it's still a vast improvement.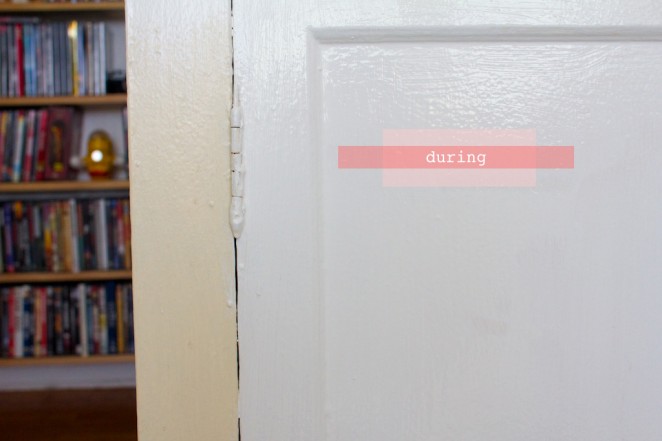 Here is the one during shot I have, just to show the difference between the previous paint and the white.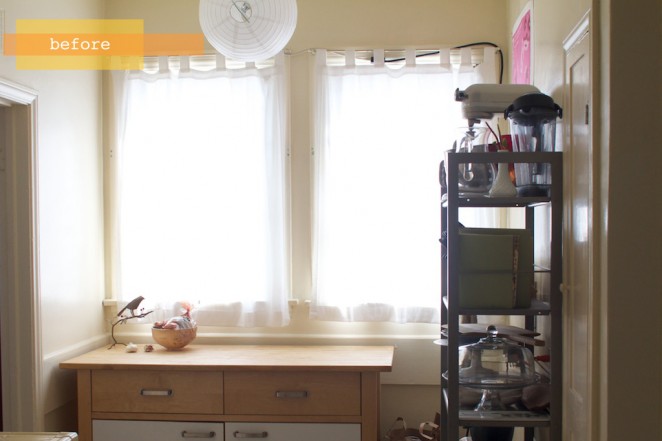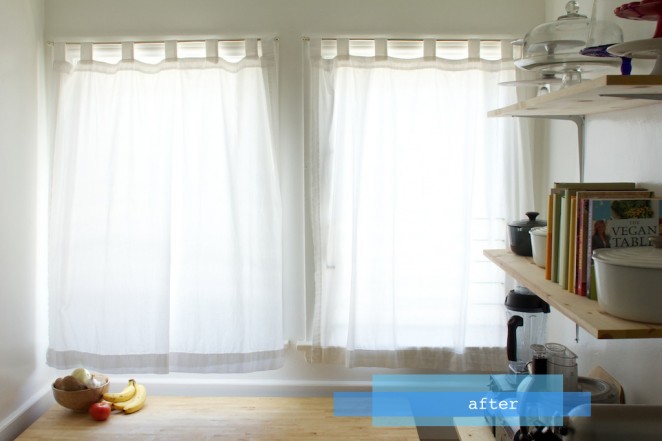 I feel like there is so much more space, even though it's the same room. I still need to hang a little bit of decor, the Clowns poster will probably go back up.
Hooray! Happy, pretty kitchen.