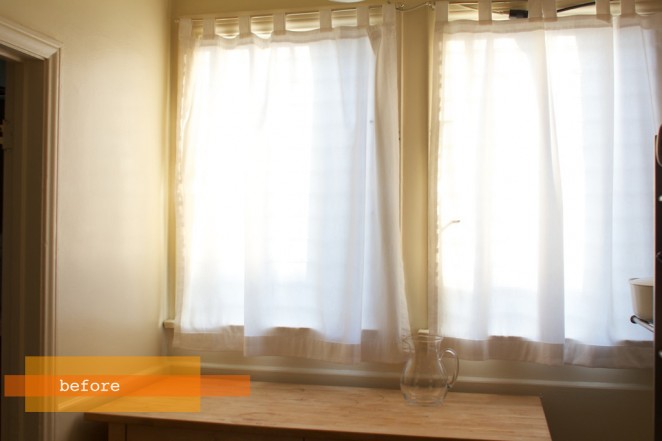 So I did a little bit of updating in our kitchen. Even though it is just some paint and new shelves it makes all the difference. Though I've always loved our kitchen, it felt a little dreary and cramped. A fresh coat of white paint and built in shelves changed everything. Here are some before and after shots.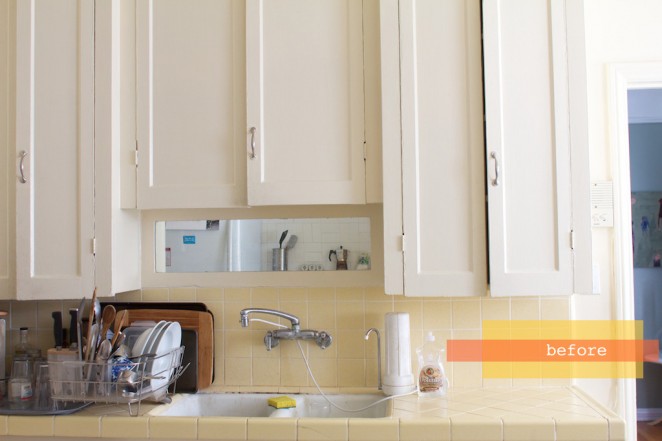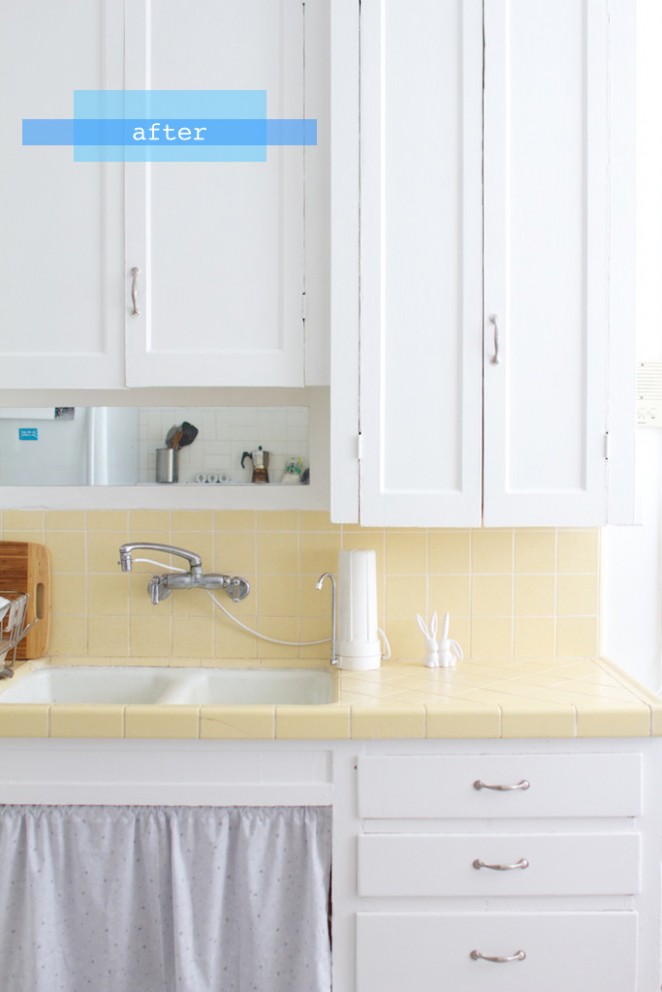 New paint covers up the ugly spots where our drawers were repaired. We had that problem where many of the cabinets didn't close all the way, and I fixed those as well.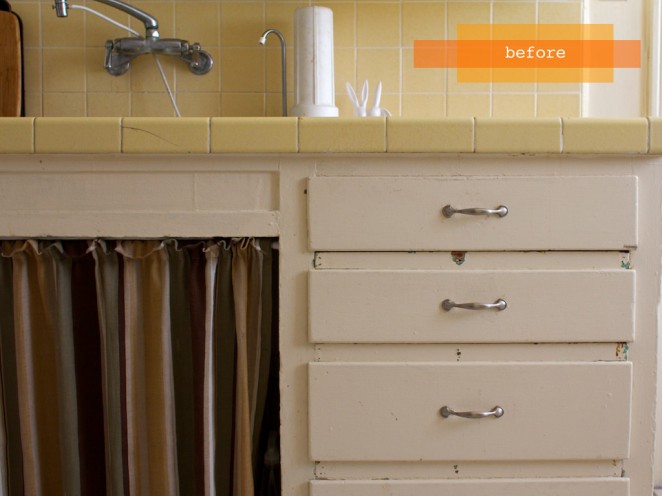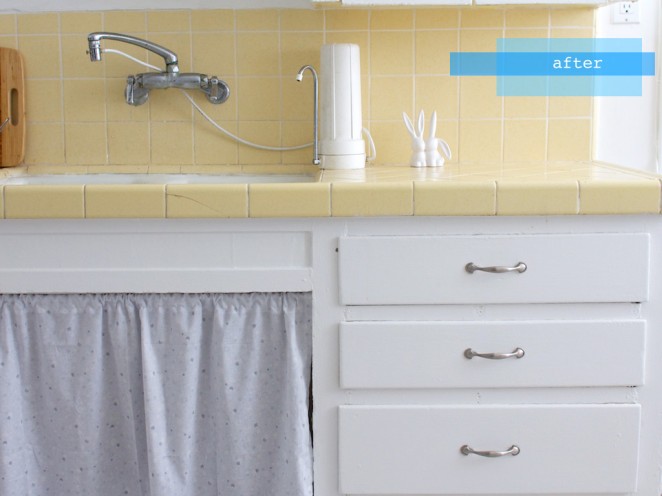 The new shelves make all the appliances easily accessible. Before, everything felt like it was on top of something else.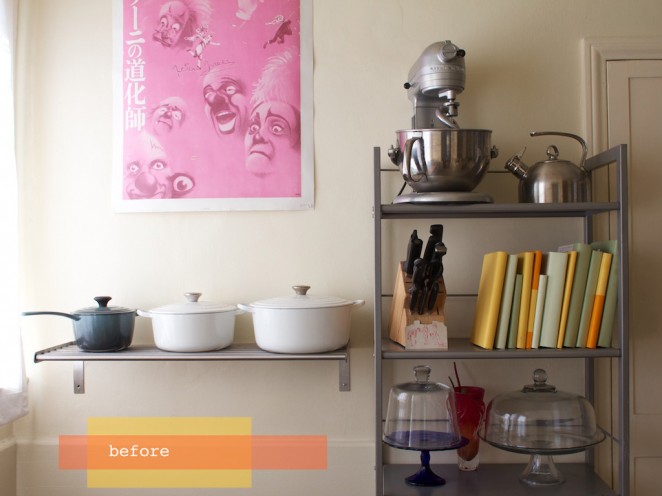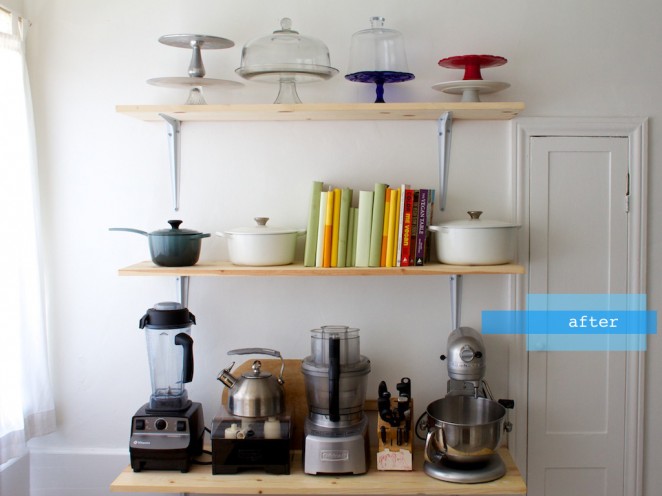 So maybe the top shelf is a little too high, but it's still a vast improvement.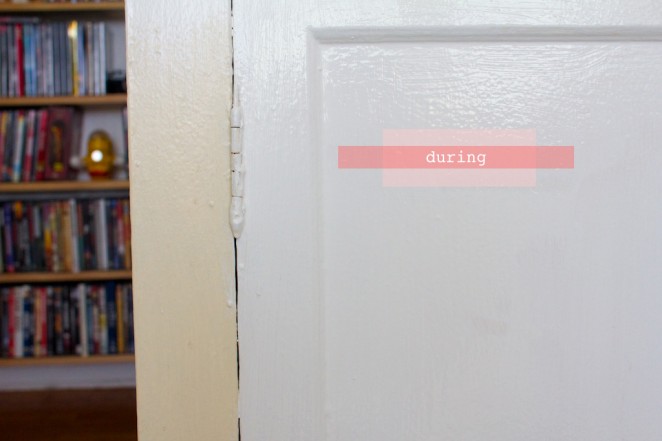 Here is the one during shot I have, just to show the difference between the previous paint and the white.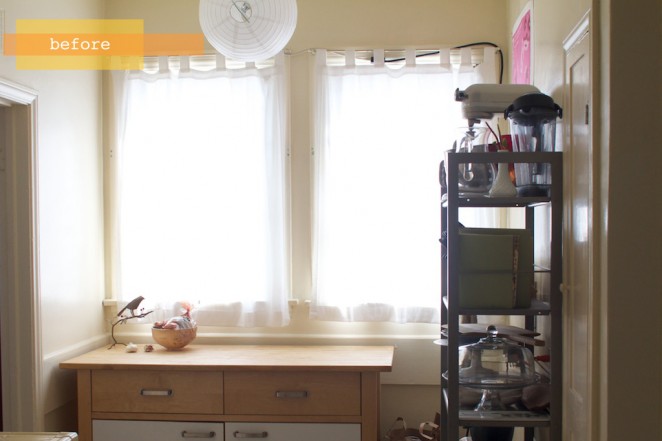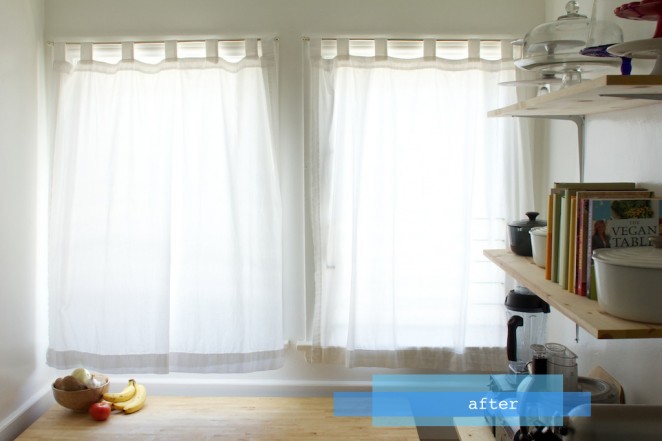 I feel like there is so much more space, even though it's the same room. I still need to hang a little bit of decor, the Clowns poster will probably go back up.
Hooray! Happy, pretty kitchen.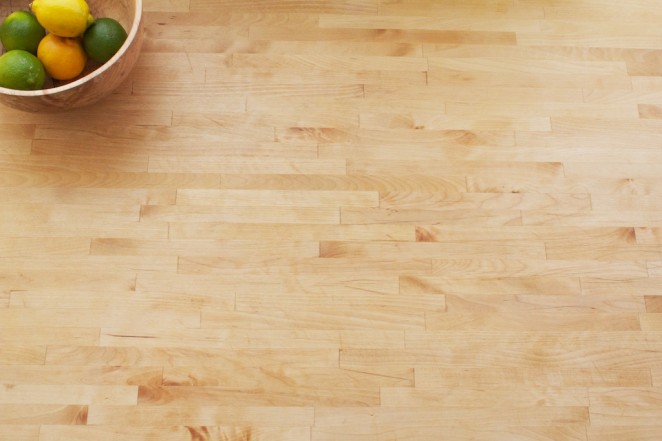 Since our apartment is from the 1930's, there is only a small amount of counter space, a good portion of which is taken up by appliances (and often, dirty dishes). Our butcher block gives me much more room to work, to roll out pie crusts, chop vegetables and everything else (plus it holds all our dishes below). With a few years of use, and misuse, the counter wasn't looking so hot. It was stained from a leaky coffee maker at our old apartment and burned from when I accidentally set a hot pan on it. These dark circle drove me crazy, always getting in the way of photos and otherwise just being ugly.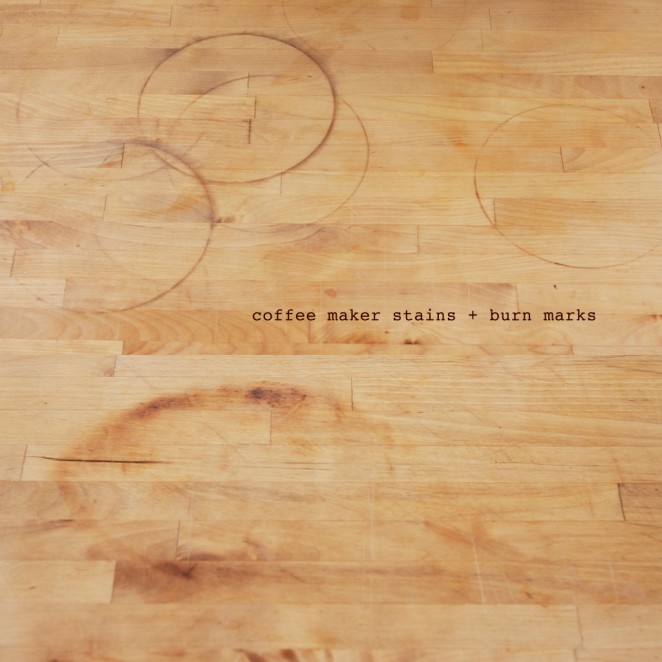 I finally bit the bullet and sanded the whole thing down, getting rid of the offending circles and stains. Such a relief. I topped it off with a few coats of butcher block oil and it's looking just like new. I was thinking of adding one more coat of oil for extra protection, but I like the look of lighter, non-glossy wood so we'll see.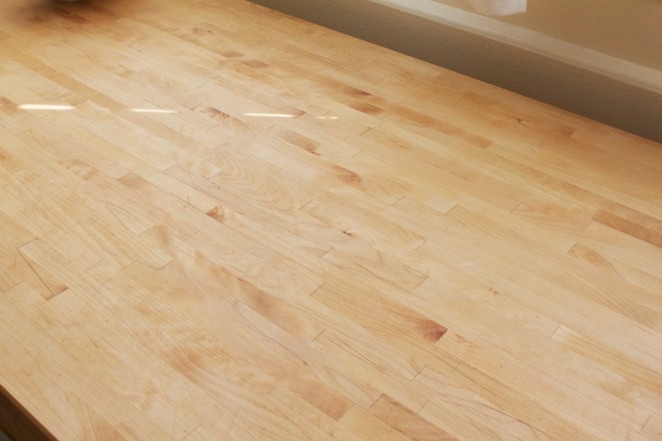 Minus the time it took for the oil to dry (72 hours!) the whole thing took less than an hour to sand and coat with oil. I can't believe I've waited this long to take care of something that drives me so crazy. So happy I finally did it!
This is the beginning of the making my kitchen exactly how I want it project, but I'll save any further developments until it's done. Exciting stuff!