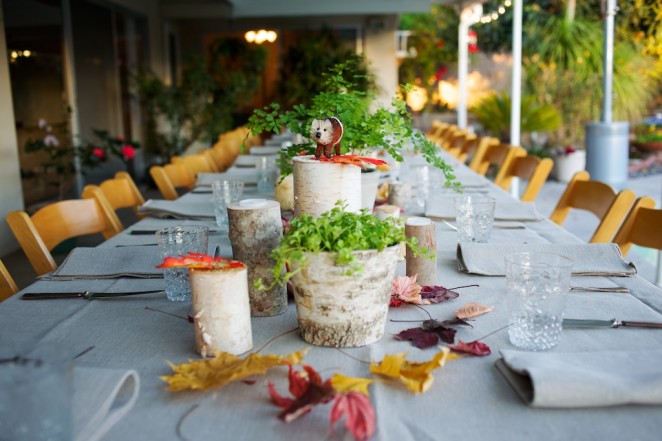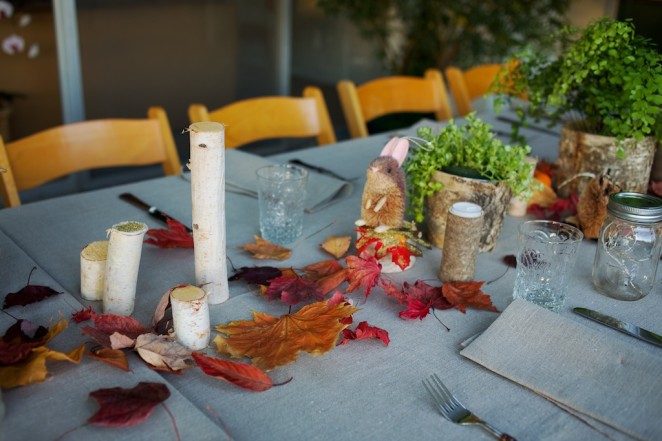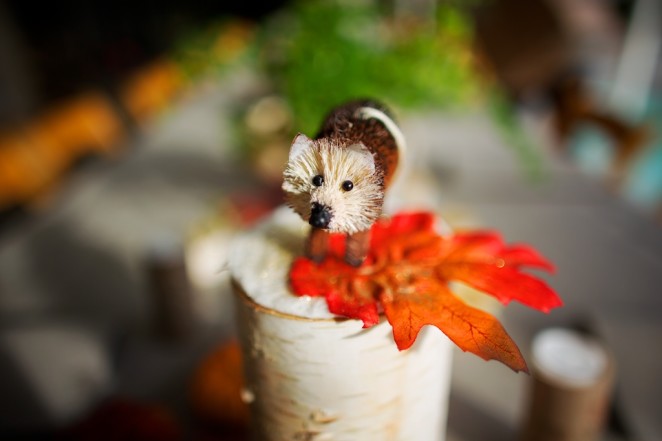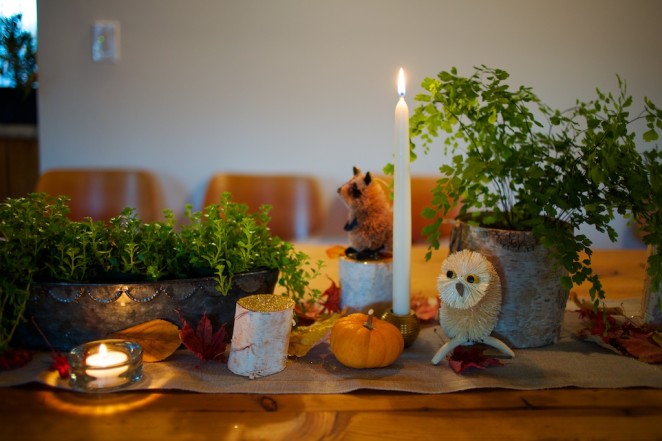 The holiday season is just around the corner. With a late thanksgiving this year, my mother and I were already able to throw a fancy dinner party. When looking for inspiration for table decor, I found that a lot of the autumn themed decorations tended to be a bit hokey. We kept it fairly simple and decorated mostly with birch logs and little woodland animals that my mom already had from her christmas tree last year. We added some glitter and fake leaves just to spice it up a little then lined the table with real leaves that I collected back East, candles and tiny pumpkins. My mom also found some birch lined planters to house a few ferns. I loved how it turned out and it was not terribly difficult to set up. It even felt like fall in seasonless Los Angeles.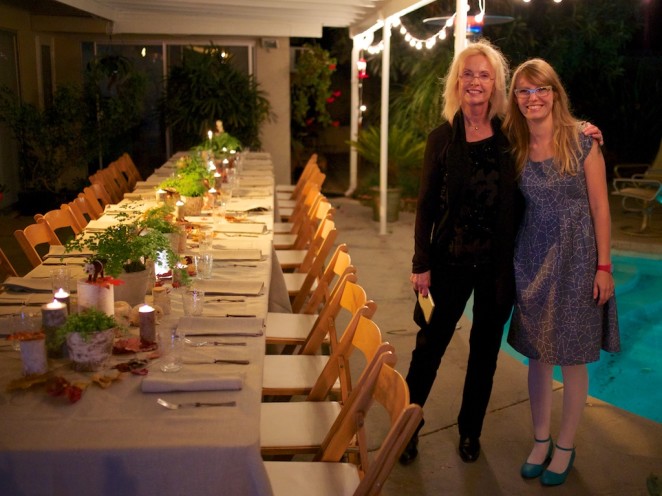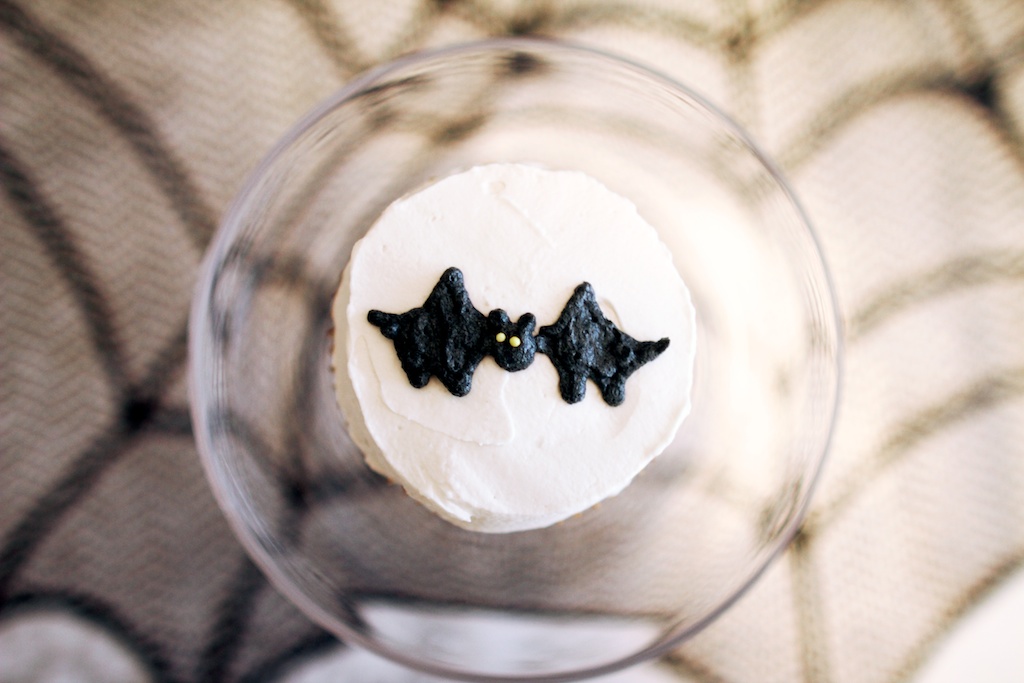 While technically speaking I'm no longer in the cupcake business, I had a special request for some bat cupcakes and I just could not turn it down. Especially with Halloween coming up, I couldn't miss an opportunity to try out some bat decorations.
I spent a long time practicing drawing bats in frosting and but every one felt like something was missing. I was about to give up and go another route when I realized what it was. Eyes! They needed eyes. I grabbed some sprinkles and very carefully placed two tiny beady eyes on each bat.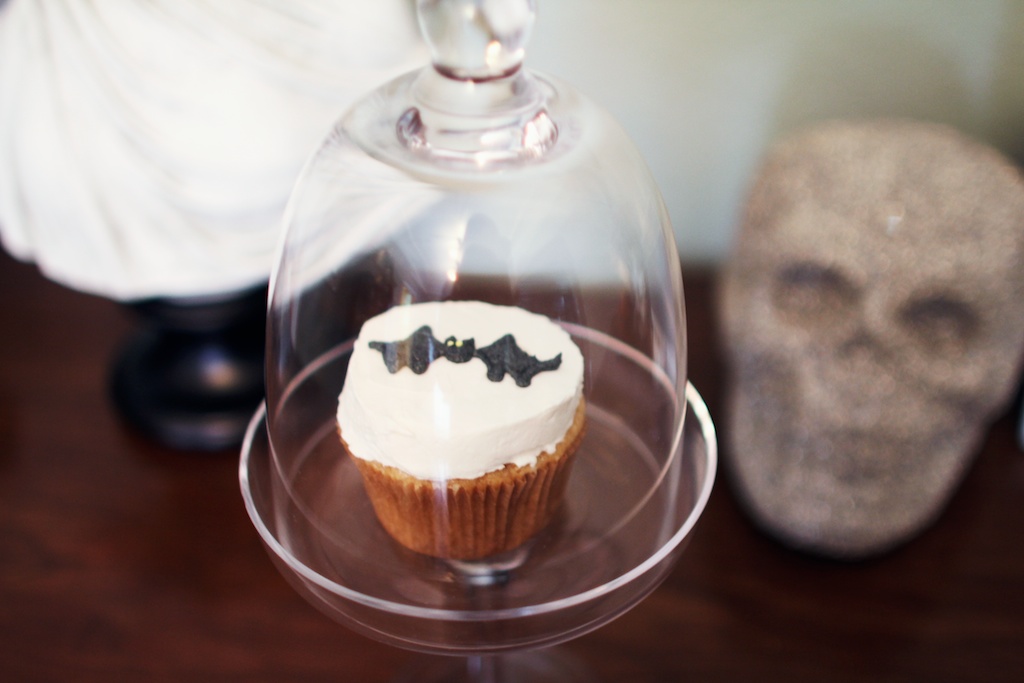 They manage to still be a little cute without being cartoonish. These would be perfect for a Halloween party or just for some who liked bats. Just imagine a dozen of these little guys at a party.
I'm debating making cupcakes for our Halloween gathering this weekend, as I make cupcakes every year. Maybe I'll make ones with pumpkins on top. What's your favorite way to decorate cupcakes?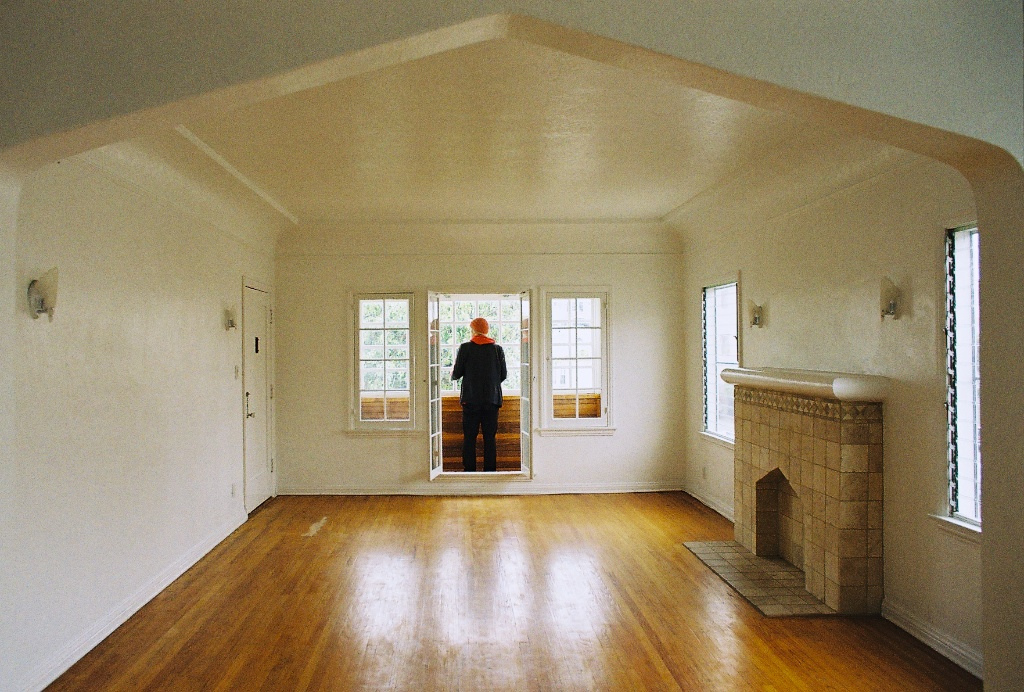 We start moving in to our new place this weekend. There is a sneak peek at our empty living room. I honestly can't contain my excitement. There are so many cool things about this apartment that we were missing in our current home. For one, we now have loads of windows. The lighting in our place now has always been a little depressing and not at all suitable for photography. Now we'll have windows everywhere. (more…)