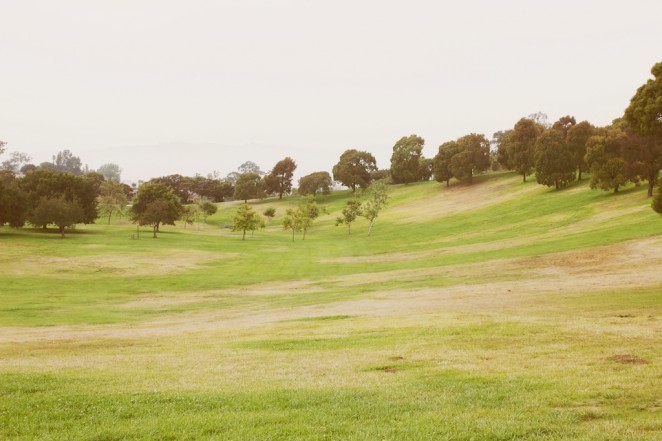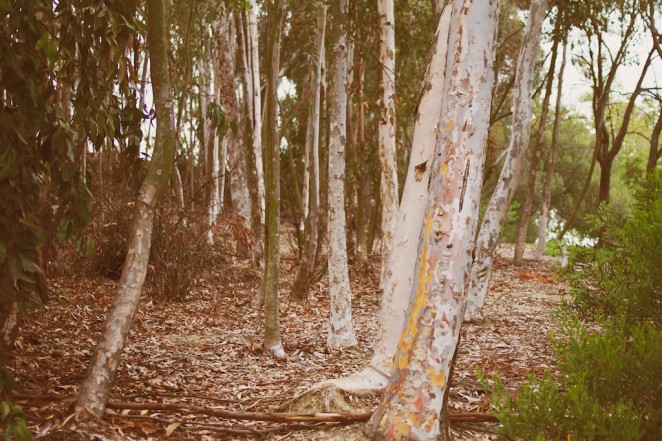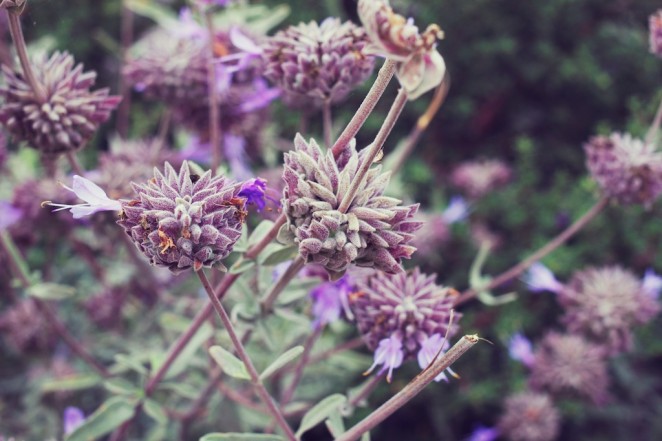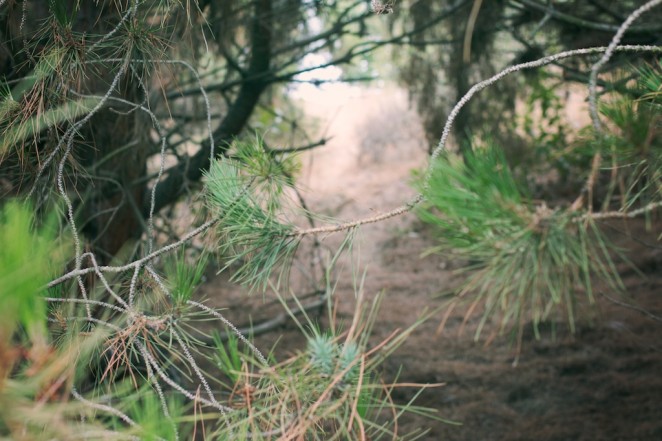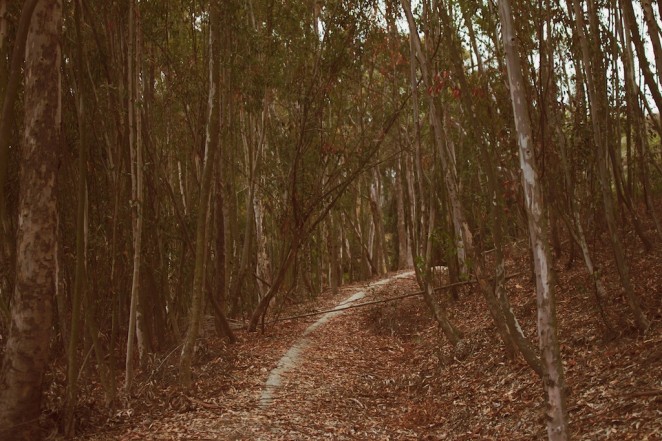 The past few weeks I've been longing for quite. With warm summer weather and holidays celebrated with outdoor BBQ's, I feel like I've been the unwilling audience to recent neighborhood events. Sound echoes against all the nearby buildings and most often it's difficult to escape the sounds of my street. Never before have I wanted a yard, but now I'm longing for a private outside space of any kind.
Yet again, Los Angeles and it's strange places comes to my rescue in the form of a giant park. It is big enough to still have secluded areas, but close enough that I don't have to drive over half an hour to get there. It's amazing what a small walk on a quiet trail can do to improve my mood. I've lived in Los Angeles, my whole life, but I feel much more myself in more natural areas, away from the frenetic environment of the city. As usual, I need to remind myself to get away a little.
More so, I'm really looking forward to an upcoming trip to New England for a friend's wedding. Can't wait to explore more rural areas and traverse new places.
We're back from Austin! It was such an exciting and eventful trip, but I'm glad to be home and back to work on some creative projects that have been brewing in my mind. I've always thought the sign of a good trip is when you return to you regular life inspired and compelled.
So much happened in the 10 days I was in Austin and I want to share some of the impressive films we saw and the wonderful places we ate and explored. That will come soon.
First though, I wanted to talk to you all (since I really see this blog as sort of a discussion place) about some themes I saw in many of the SXSW films, that I feel are pervasive in current times. I can't tell if I notice these things because they're on my mind or if they're part of a bigger cultural picture.
A number of the films I saw took place in the woods. I know I wasn't the only one to notice this. From the opening night feature Cabin in the Woods, to a number of smaller films like Pilgrim Song and Leave Me Like You Found Me, the forest becomes an integral character to the story. In these films, the woods is an incubator for fear, confrontation and self-discovery. This is not a new concept; people getting away from their everyday lives to someplace foreign and mysterious and facing the unknown or themselves. Yet, while someplace foreign could be anywhere (Spain, the desert, a mansion), many of these filmmakers chose the woods as their setting.
So the wilderness as location becomes a striking trend, and in doing so, I find myself questioning why. On one hand, you could think that these films were just the best pieces, or that the programmers curated on a theme, but perhaps its just pervasiveness of the subject matter. I know that I am personally intrigued by the forest and have always been, but more so recently than other times. This leads me to believe that this is something that others are experiencing as well. What is the draw? Is it a desire to get away from the rampant technology of our present? Or is it the inclination to go back to something more natural and hands on? There are so many other movements, particularly in food cultivation, that align with this tendency that I can't see it as a coincidence alone.
The other trend that I saw, although more subtle and ambiguous, was that of community. This is a concept that has been simmering in my thoughts for years, as a resident of Los Angeles, a city with very little community at all, so I know this theme popped up through my eyes and may not have for others. Also, I feel that I need to clarify what I mean when I say community as well, because in using that word, I am meaning a broad spectrum from simple gatherings (such as in the film Eating Alabama) to essentially cults (like in The Source). There have been more an more films and television shows focused on communal living and various cults recently (for example Martha Marcy May Marlene and Big Love), and while the portrayals aren't all positive, there is a definitely more focus on the subject than previous years. In passing enough time from when fringe cults were more popular are we seeking to understand them? Or maybe it's the rise of Mormonism* in the news. Why is art now focused on something that many people won't relate to? More importantly why are we relating to it?
Beyond that, part of bringing this up, is not just noticing more films about community but a great deal of focus from the blogosphere as well. Community is not a just a buzzword that so many are aiming for, it's a central focus of many projects from food to design to (obviously) events. Do we all feel this disconnected from each other? It is as if the hyper-connectivity of social media has made everyone long for a tangible way to come together with others, whether through food or music or even shared living spaces.
I know my own personal interests in these subjects, but I'm wondering if others are noticing these trends as well, or if it's just my own focus. What are your thoughts? Are you dreaming of living in the woods with others? I am.
*I don't think Mormonism is a cult any more than I think any religion is a cult, so take from that what you will.