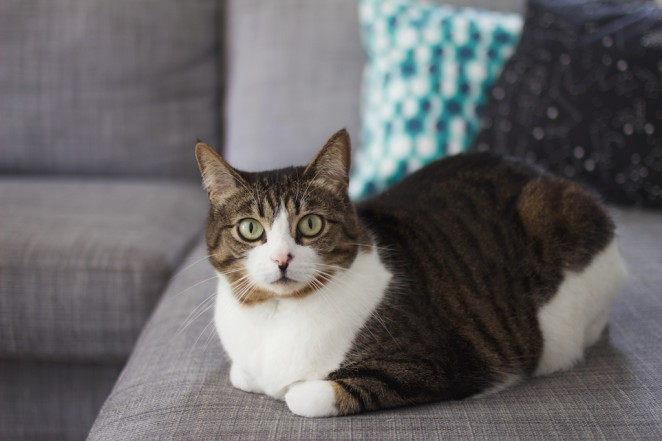 It has been a wildly productive weekend for me. Perhaps wildly is an overstatement but I've tackled and completed a handful of projects and it feels great. I have finally accepted that I'm a morning person much more than anything else and if I want to accomplish things I need to use that morning energy in the morning instead of dilly dallying. It also means acting on project ideas when I get the first urge, rather than letting them sit on the back burner until I'm not interested anymore.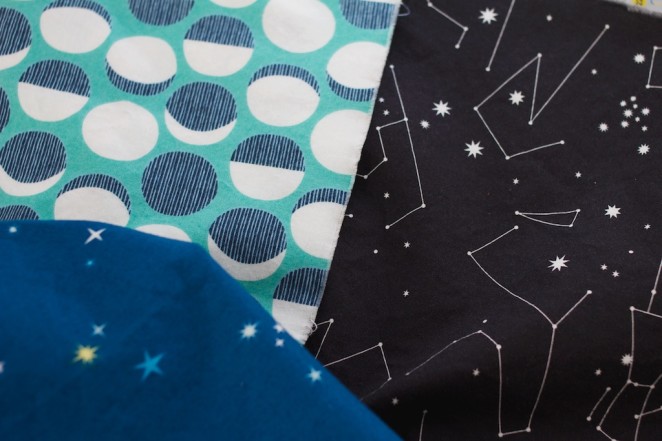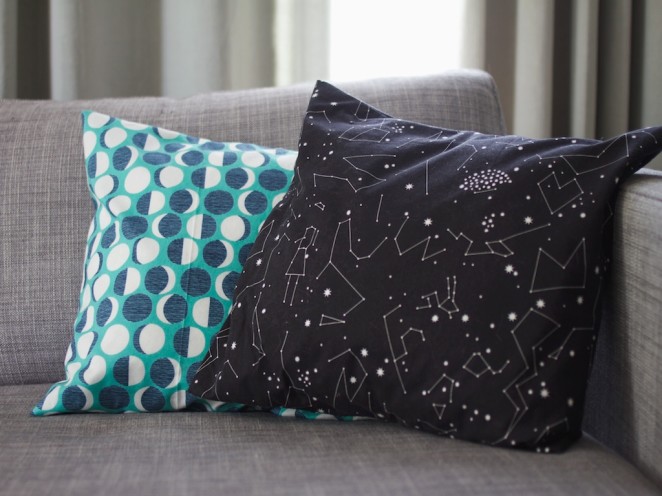 I'd been considering replacing our throw pillows for a long time, so when one fell victim to recent cat destruction, the faint desire became more pressing. Then I saw the new constellation fabrics from Lizzy House and I knew I had to make something from them. The pillows seemed like the perfect project for just a bit of fabric (although I think I'd still like to make a dress as well). I made the pillow covers using the envelope method, which was ridiculously simple, and now we have two new adorable, cozy pillows.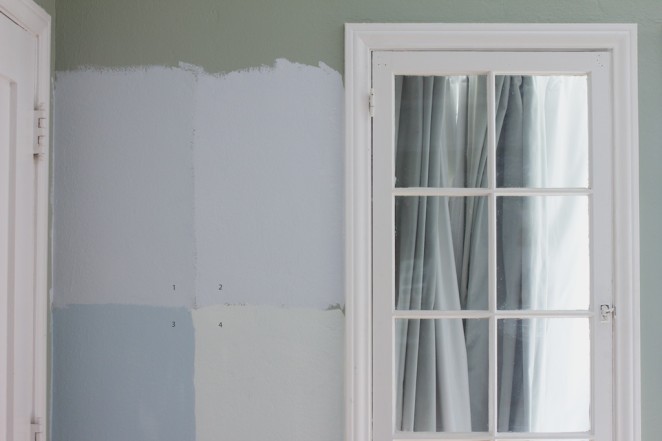 The pillow project made me even more anxious to get painting in the living room. I picked up some sample colors and painted swatches. It's still difficult to imagine the whole room as one of these colors. Here are my options:
1. Mountain Mist / 2. Silver Cloud / 3. Silvery Blue / 4. Woodland White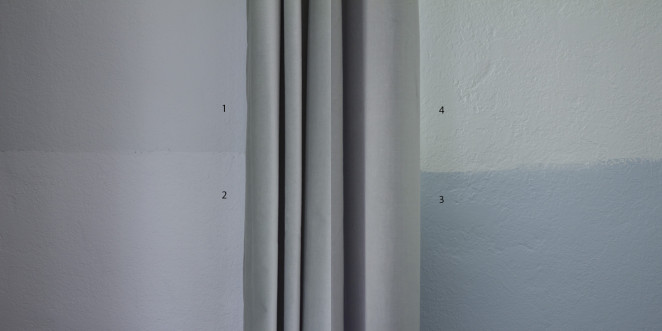 I think I've narrowed it down to at least two of the options and of course Shawn will have to weigh in. The next big question is whether to paint both the living room and the dining room, as they're connected. It is most likely that I'll have to for uniformity's sake, even though I'd rather not.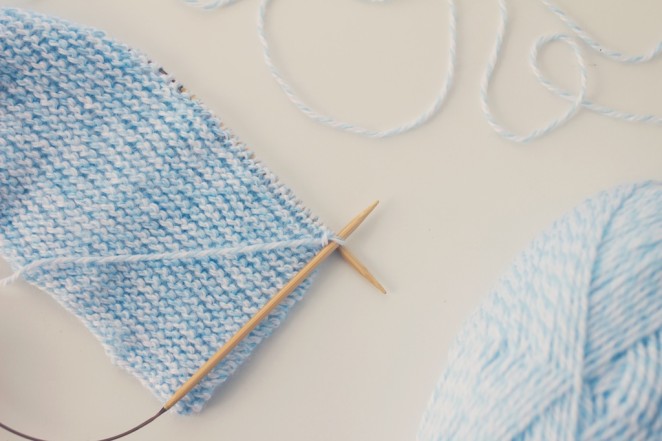 Other accomplishments include mending everything in my sewing pile (that's been sitting there for months now). Starting a new knitting project. Other various mundane things like going to the market, vacuuming and taking out the trash. It's really nice to feel motivated. I suppose I'll have to do something still with the rest of my day.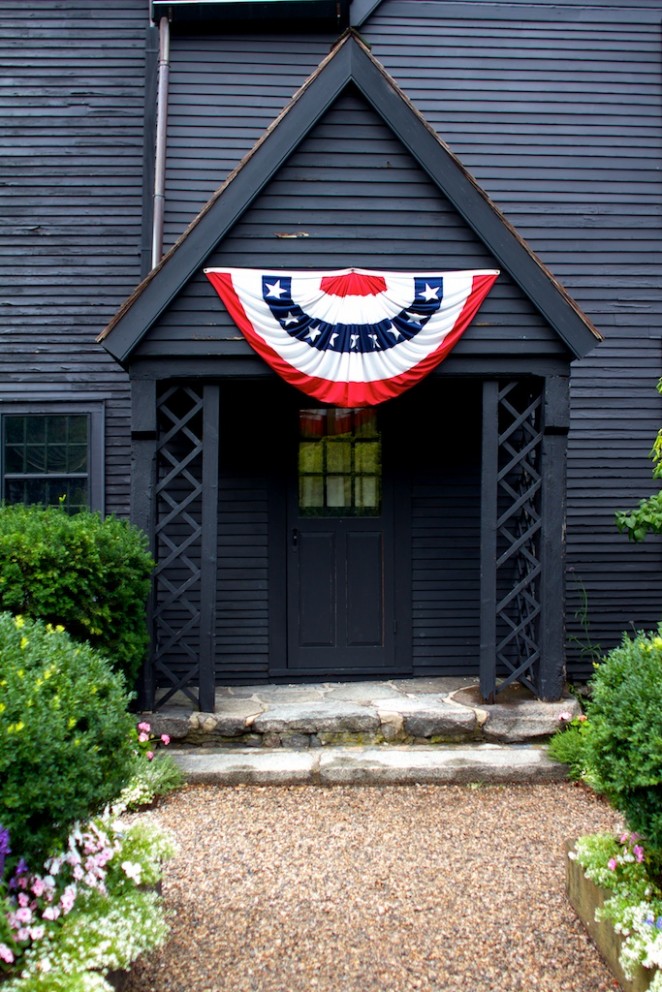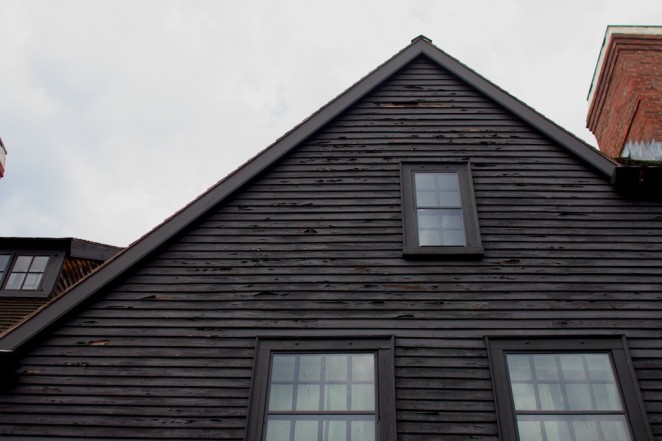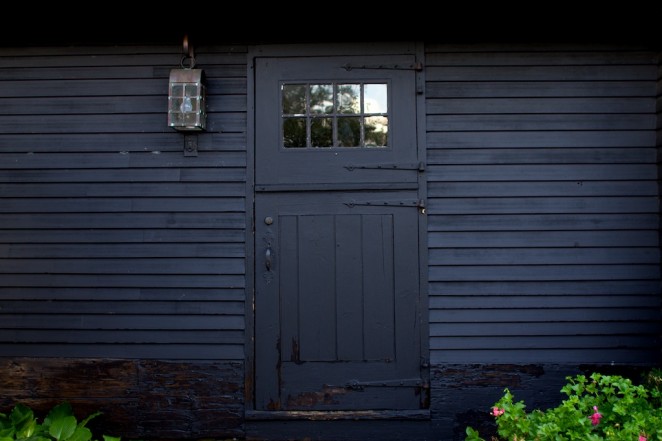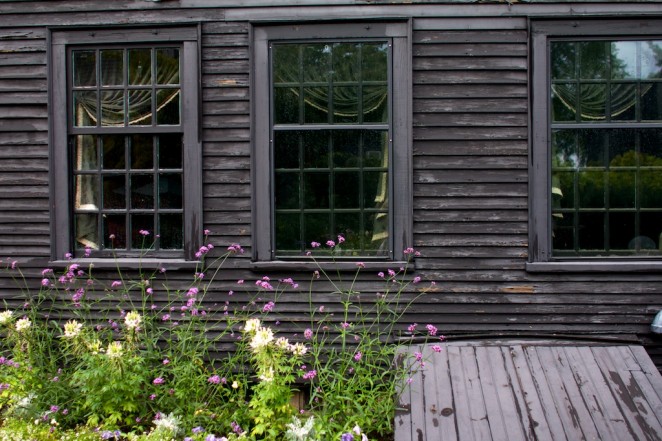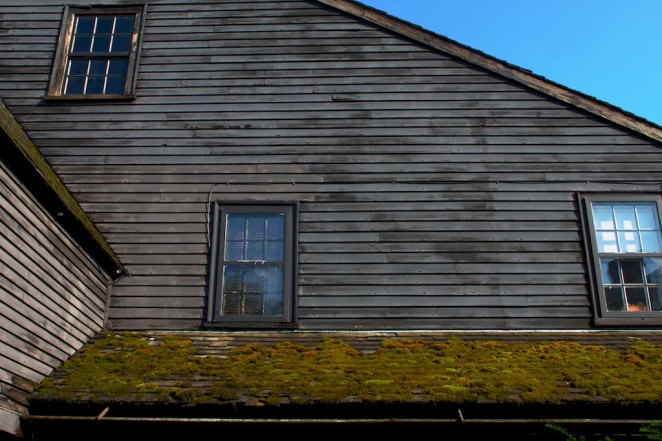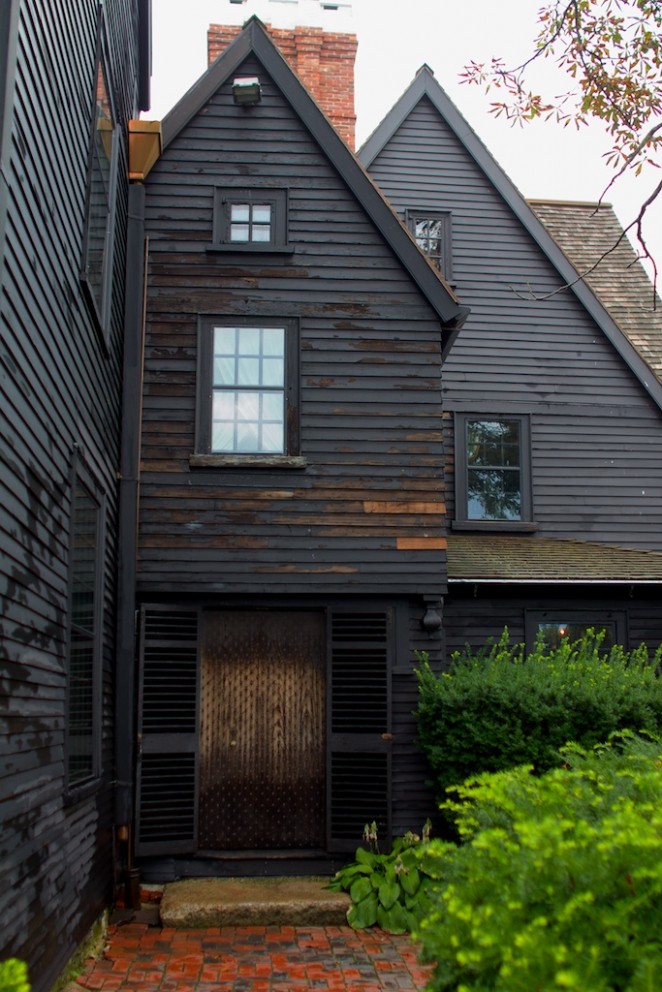 In Salem, we visited the House of Seven Gables. I fell in love with these houses painted black. Even with their peeling paint, I think they're beautiful, especially surrounded by bright green tree leaves. Perhaps they're not so suitable for Los Angeles and its bright sun, but a girl can dream.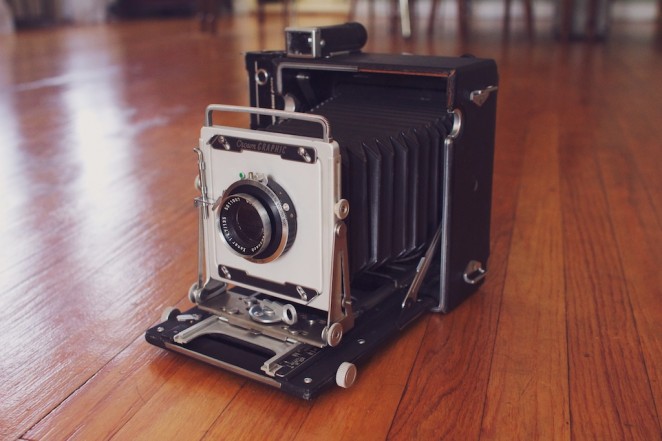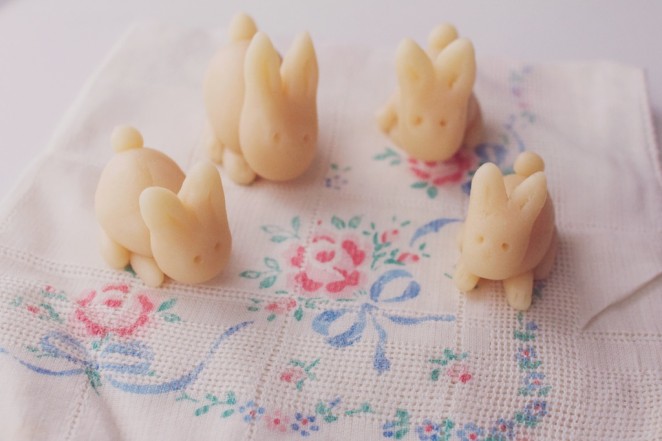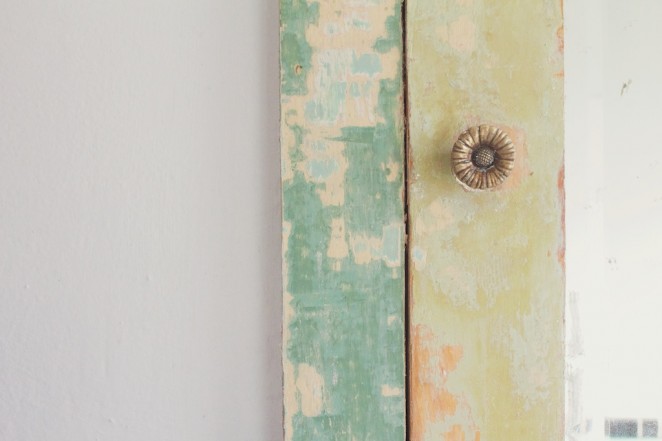 A holiday weekend is upon us. We usually have something planned to celebrate since I can't resist a holiday filled with bunnies and chocolate. This year, things will be a little quieter (I won't be making an extravagant brunch like last year). We will be gathering with family at the restaurant my grandfather would take us to every Easter to do a little remembering.
Like I said, I can't resist bunnies, so I molded a few out of marzipan. I wish marzipan here in the states was as delicious as the stuff I've had from Germany. I've been craving sweet almond things, so perhaps these bunnies will get little almond cakes to live on.
I'm hoping maybe we'll have the opportunity to take a few photos with this Graphlex we bought ages ago. It's just a matter of getting the film for it. Hooray for ancient cameras. I also found a roll of black and white film that I'd like to use. What sort of photos does one take with black and white these days? It seems like only portraits are appropriate for some reason.
I've started down the path of renovating things in our home that have been bugging me as I mentioned. I can see now, it's going to be a long road.
Hope everyone has a lovely weekend and enjoys an extra day off if you have one. Need some ideas for craft and treat projects? Here are a few from years past: