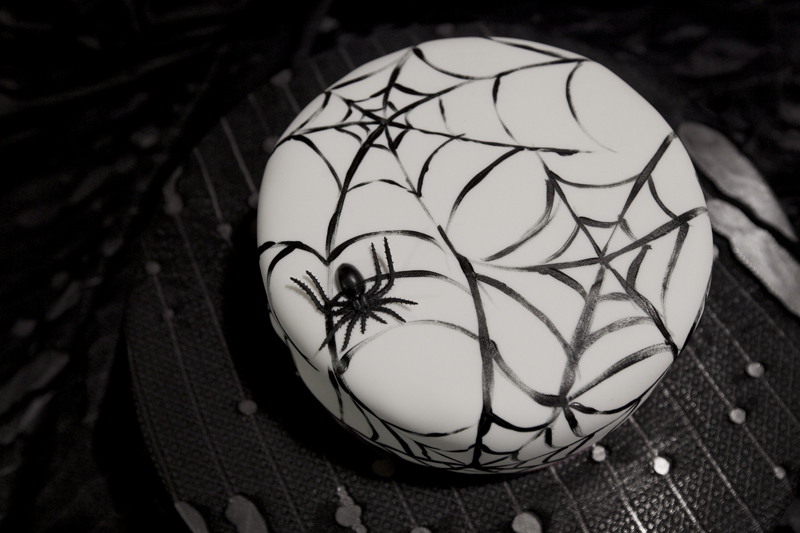 Halloween is nearly upon us and I feel like I haven't yet gotten my yearly fill of creepy decorations and festivities. Granted, we've been to a haunted corn maze, had our 3rd annual Halloween movie marathon, I even baked a pumpkin. Not to mention, we've watched over 40 horror movies this month (so far).
It's still not enough though. So tonight, just to satisfy my Halloween cravings, I made this spiderweb cake. I think it's creepy but still has a bit of elegance. No one wants to eat a cake that looks gross, even if it's supposed to evoke grossness.
I had a little extra fondant (and a leftover cupcake) and this little ghost came haunting around.
Before this weekend arrives, I still hope we'll get to carve pumpkins. I've got my costume all together and can't wait for all Halloween festivities.
Looking for more Halloween inspiration? Here are some more Halloween desserts from years past.