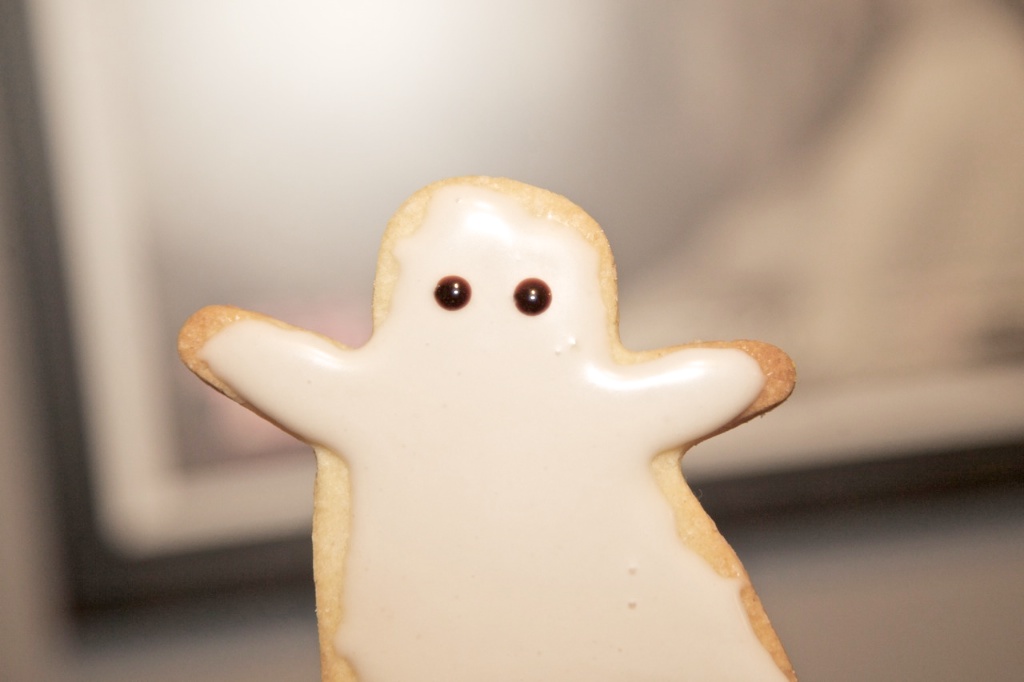 Halloween is just around the corner and I thought we all could use a little dessert inspiration.
I'm thinking of making a fancy Halloween cake this year, just have to find the time. I really like the idea of painting on a cake or using some stencils.
Here are a few of my favorites I've made over the years.
Cutest, easiest ghost sugar cookies. If you can frost a cookie you can make these.
Chocolate zombie cake. Gotta show the zombie love.
And zombies need some brains to eat.
Dandies Marshmallow ghost cake. I love anything that's creepy and cute at the same time.
Or you can get really crazy with pumpkins, spiderwebs, bats and more.
Personally I always want to make chic-o-stick cupcakes around Halloween, but can't ever find them.
What are your favorite Halloween treats?