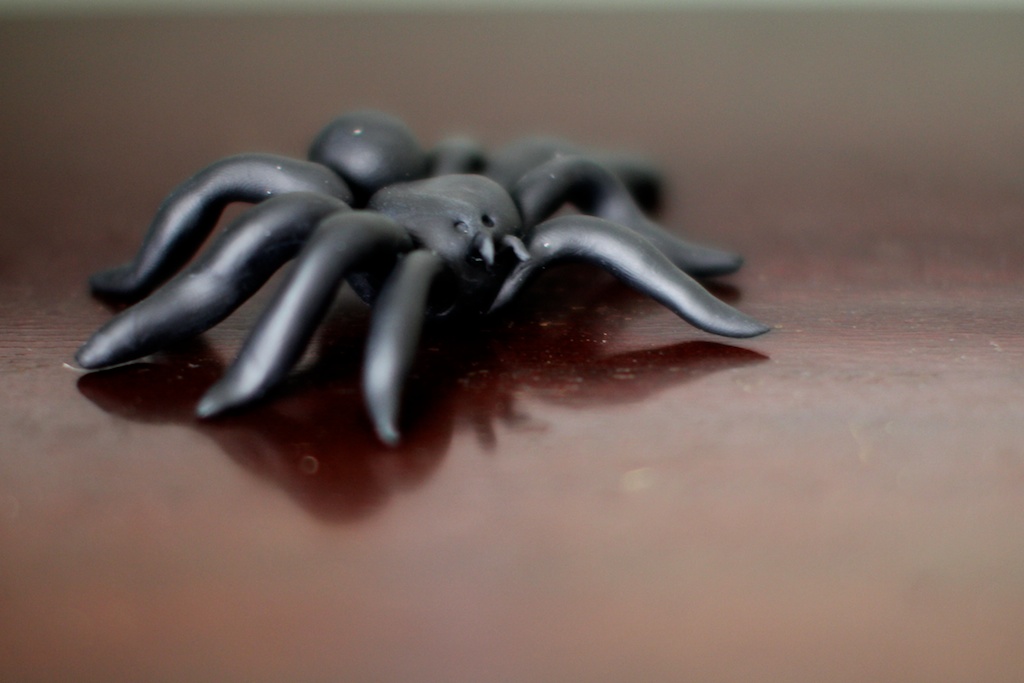 Oh it's almost October and I can hardly contain myself. Every day when the sun goes down a little earlier and the air is a little crisper, a feeling of elation passes over me. I adore fall time.
I've already been plotting decorations, and last week a few lady friends came over for some crafting.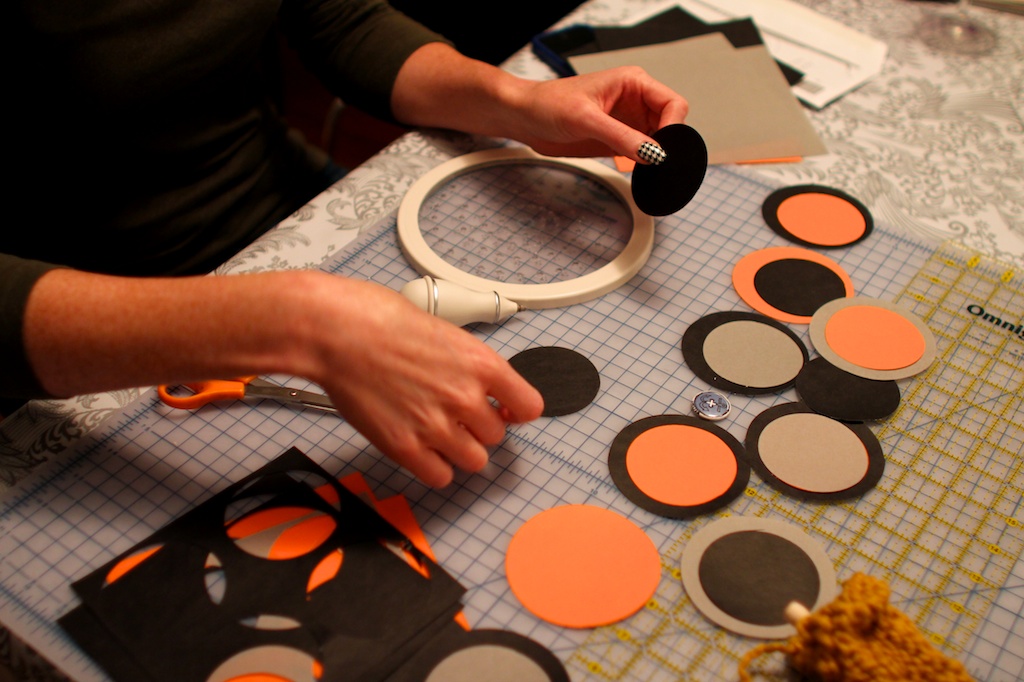 With Halloween on our minds, everything we created had a sort of holiday theme.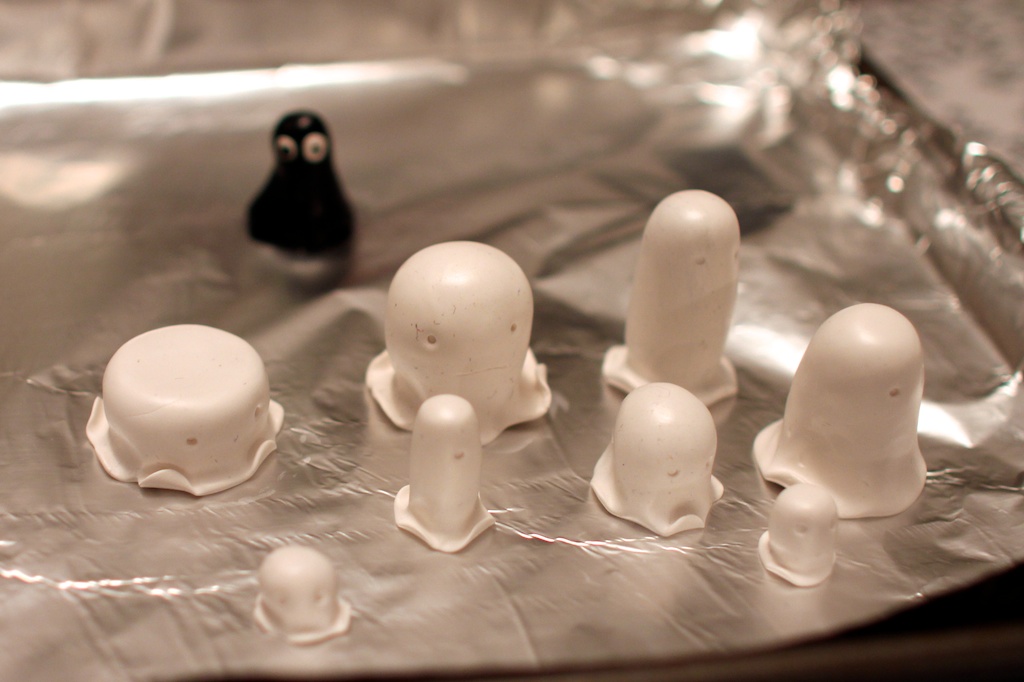 A gaggle of ghosts were born. Or unborn? Not sure with those ghosts.
It was nice to spend the evening with some lovely women and talk about anything while we worked on our little projects.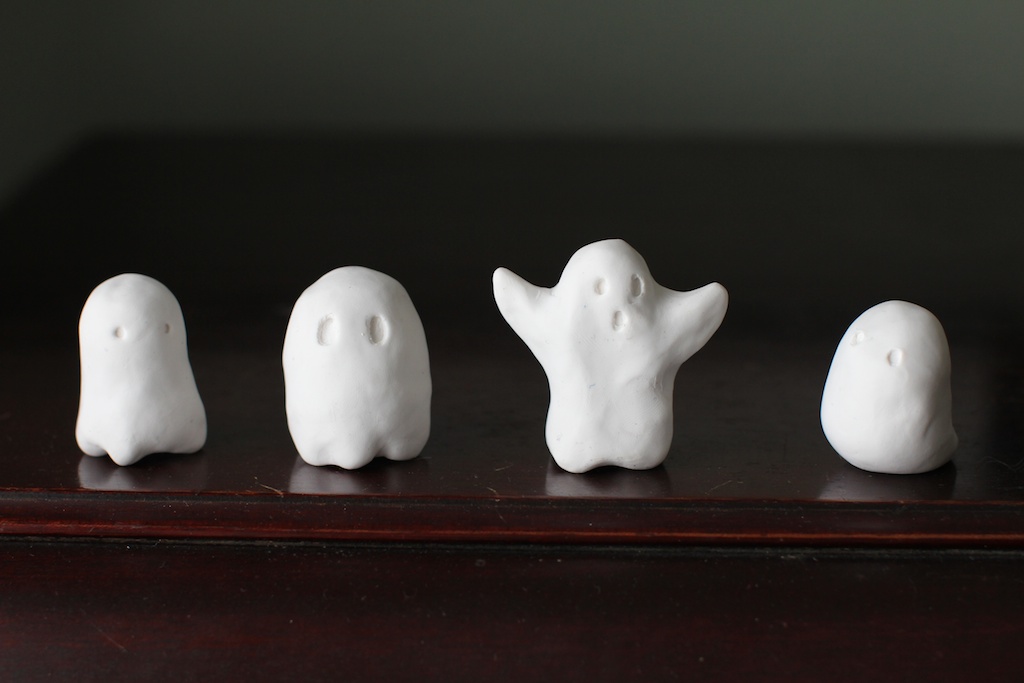 At the end of the night I had a few ghosties of my own, and a dear little spider.
I can't wait till our next craft night…I foresee pumpkin carving!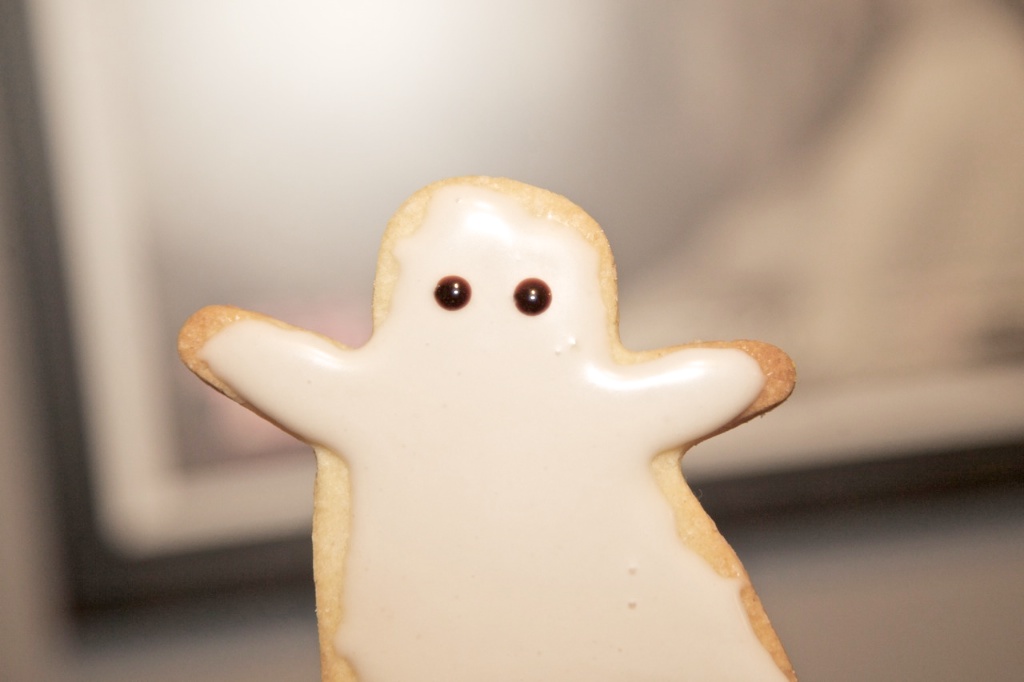 Halloween is just around the corner and I thought we all could use a little dessert inspiration.
I'm thinking of making a fancy Halloween cake this year, just have to find the time. I really like the idea of painting on a cake or using some stencils.
Here are a few of my favorites I've made over the years.
Cutest, easiest ghost sugar cookies. If you can frost a cookie you can make these.
Chocolate zombie cake. Gotta show the zombie love.
And zombies need some brains to eat.
Dandies Marshmallow ghost cake. I love anything that's creepy and cute at the same time.
Or you can get really crazy with pumpkins, spiderwebs, bats and more.
Personally I always want to make chic-o-stick cupcakes around Halloween, but can't ever find them.
What are your favorite Halloween treats?