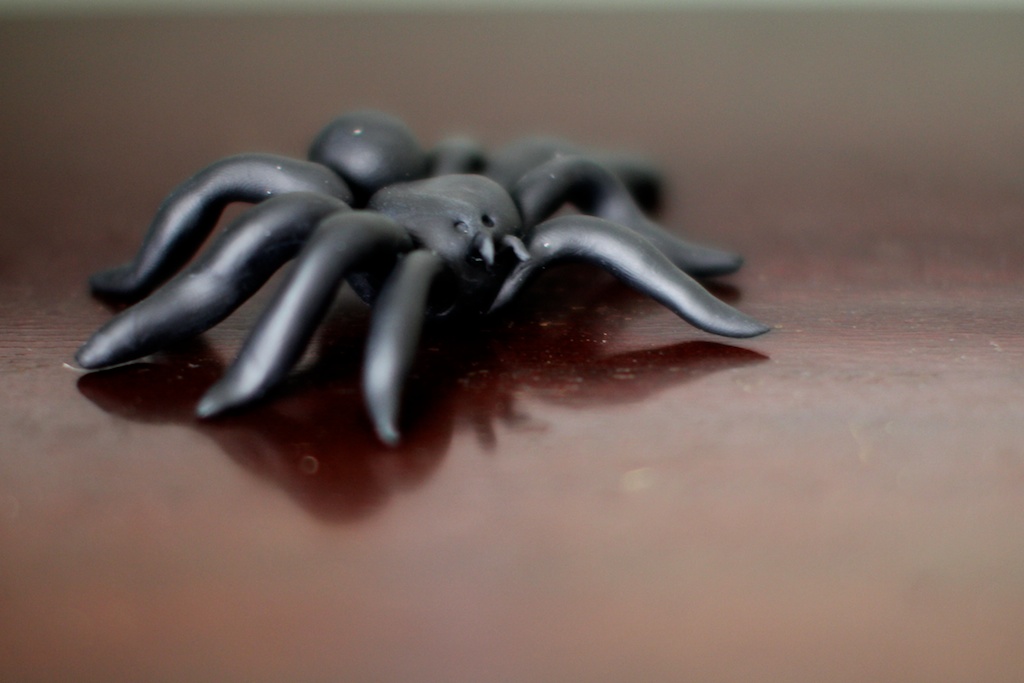 Oh it's almost October and I can hardly contain myself. Every day when the sun goes down a little earlier and the air is a little crisper, a feeling of elation passes over me. I adore fall time.
I've already been plotting decorations, and last week a few lady friends came over for some crafting.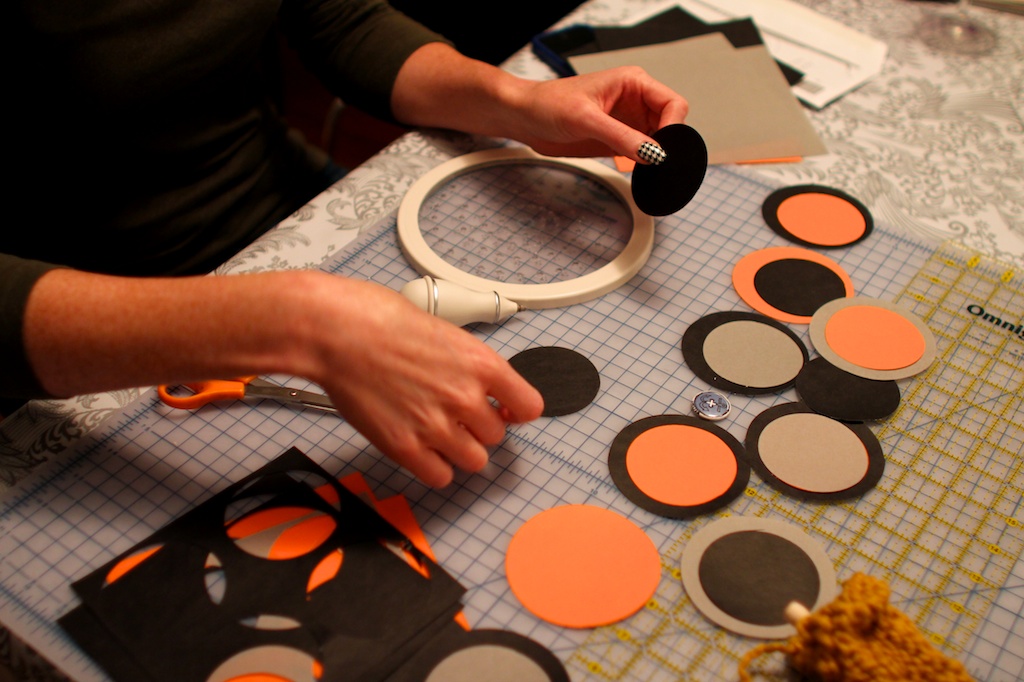 With Halloween on our minds, everything we created had a sort of holiday theme.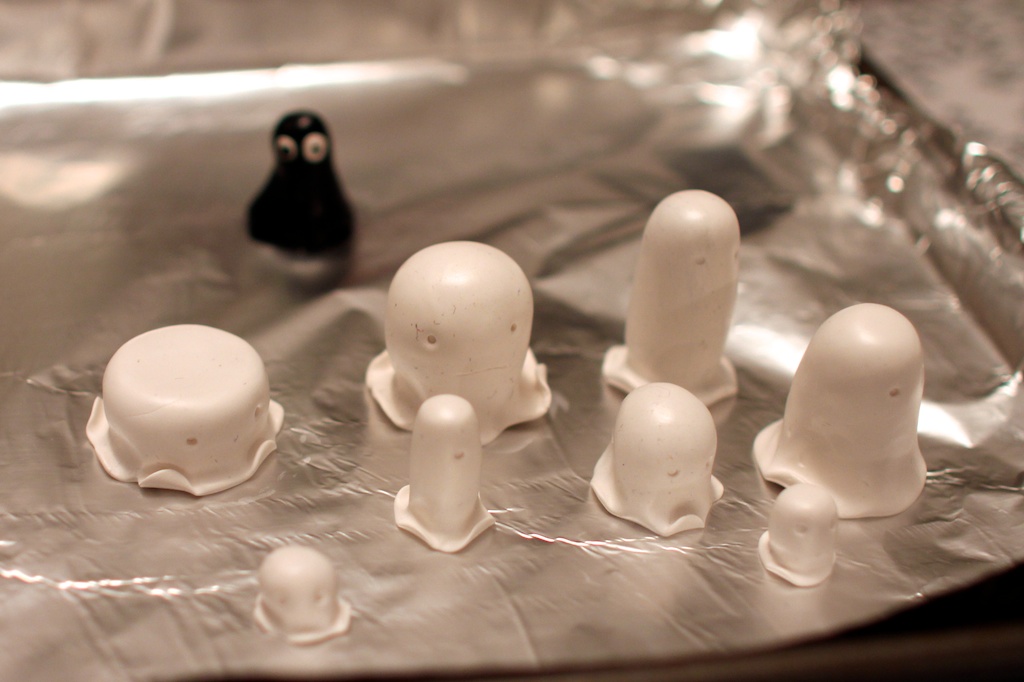 A gaggle of ghosts were born. Or unborn? Not sure with those ghosts.
It was nice to spend the evening with some lovely women and talk about anything while we worked on our little projects.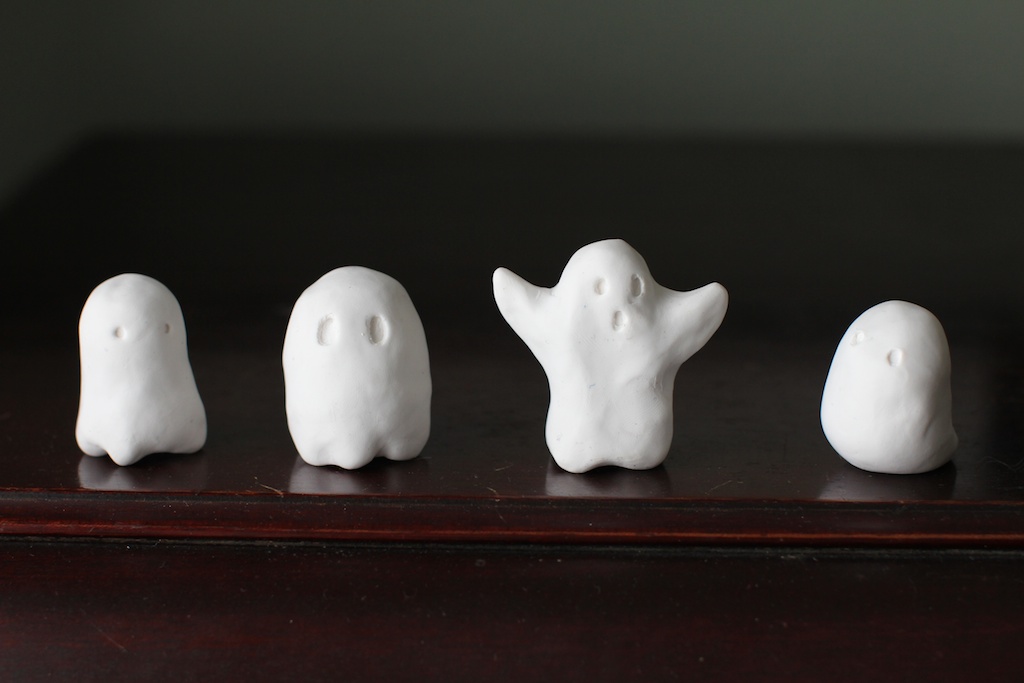 At the end of the night I had a few ghosties of my own, and a dear little spider.
I can't wait till our next craft night…I foresee pumpkin carving!