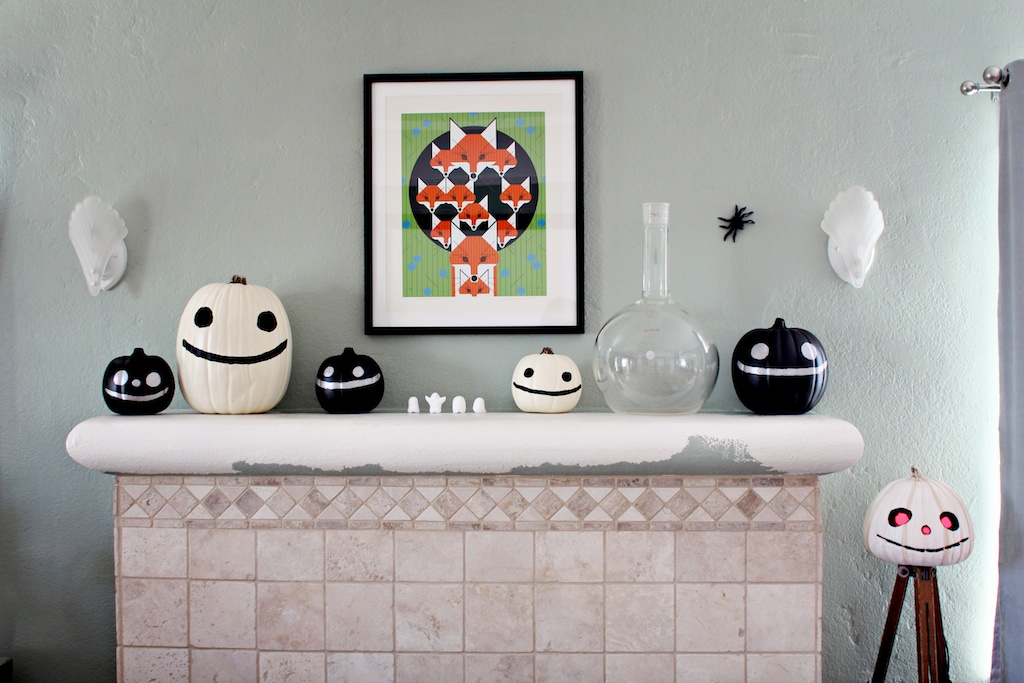 Generally speaking when it comes to Halloween decorations, I lean more towards the actual scary than the cute. On the other hand, I love pumpkins and I knew for our mantel I wanted a ton of pumpkins.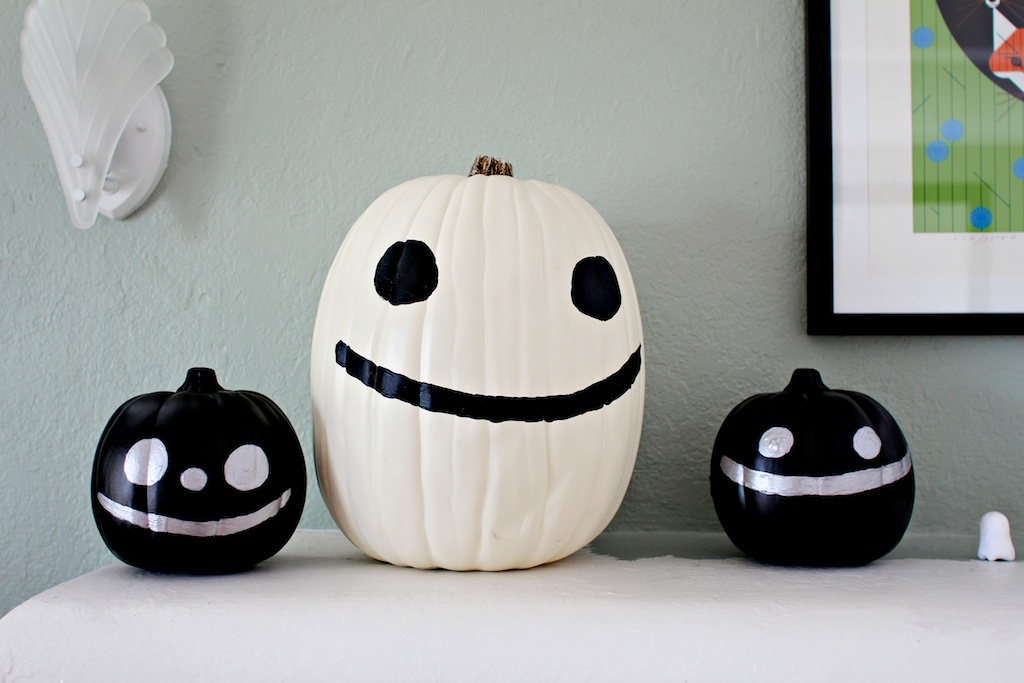 I bought a handful of fake pumpkins from the craft store (they never go rotten!) and went to town. I thought I'd stick with a black and white theme and at first I was tempted to make them pretty with patterned stencils, but was inspired to paint cute faces on them when we found a light up pumpkin at a Halloween store. We turned that one into a makeshift light putting it on an antique tripod.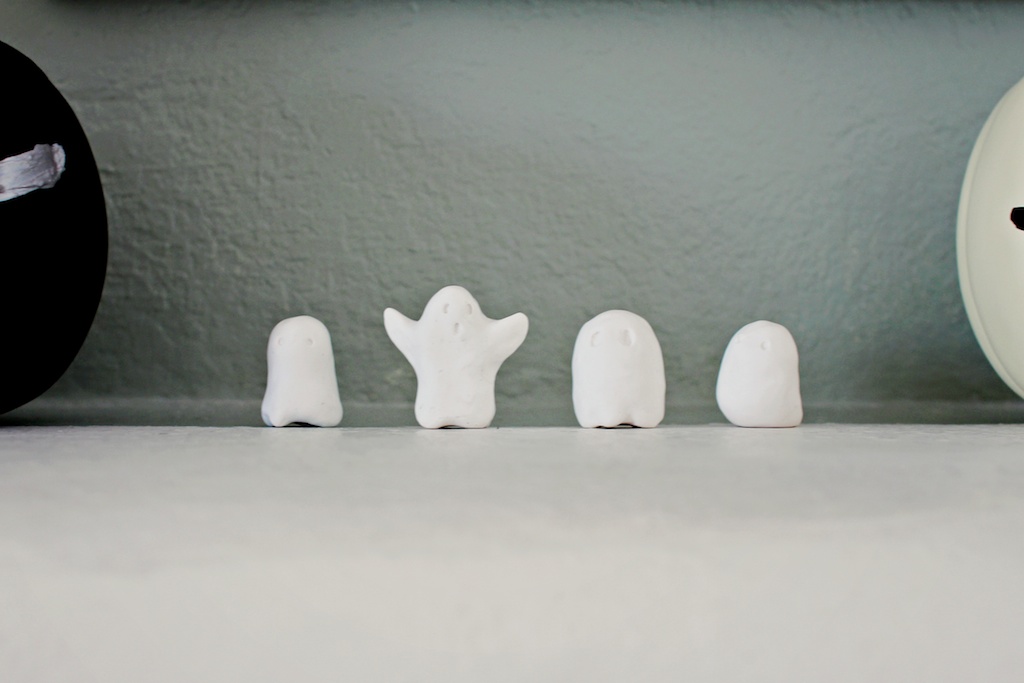 Of course with the black and white theme, I was able to incorporate the ghosties I made.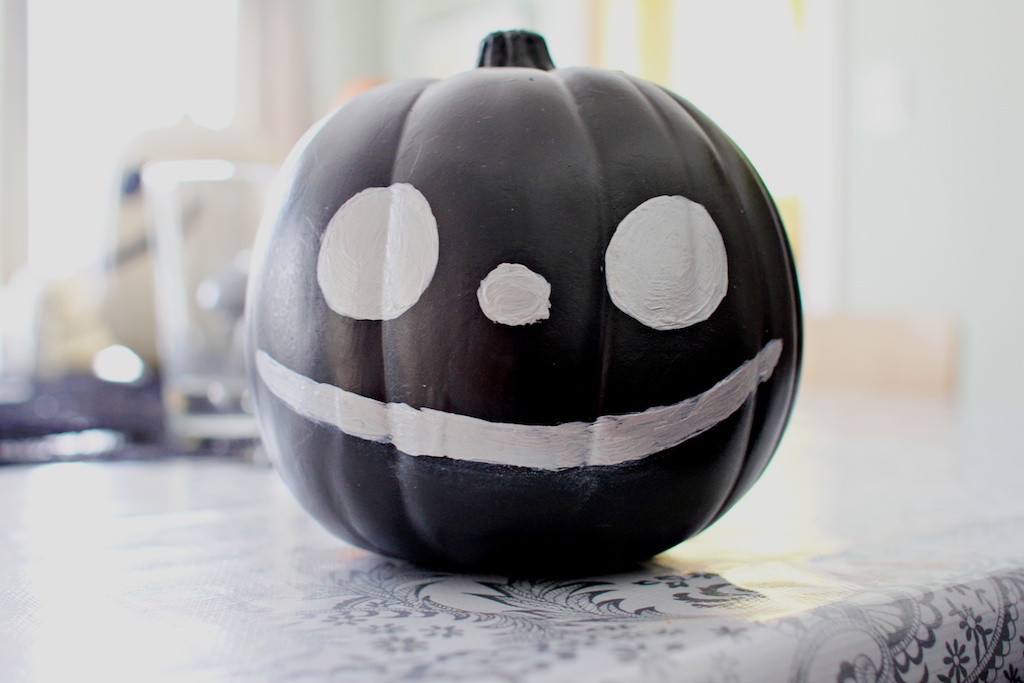 Look at that happy pumpkin face! They were all painted with acrylic paint we had laying around the house. Pretty simple and pretty fast.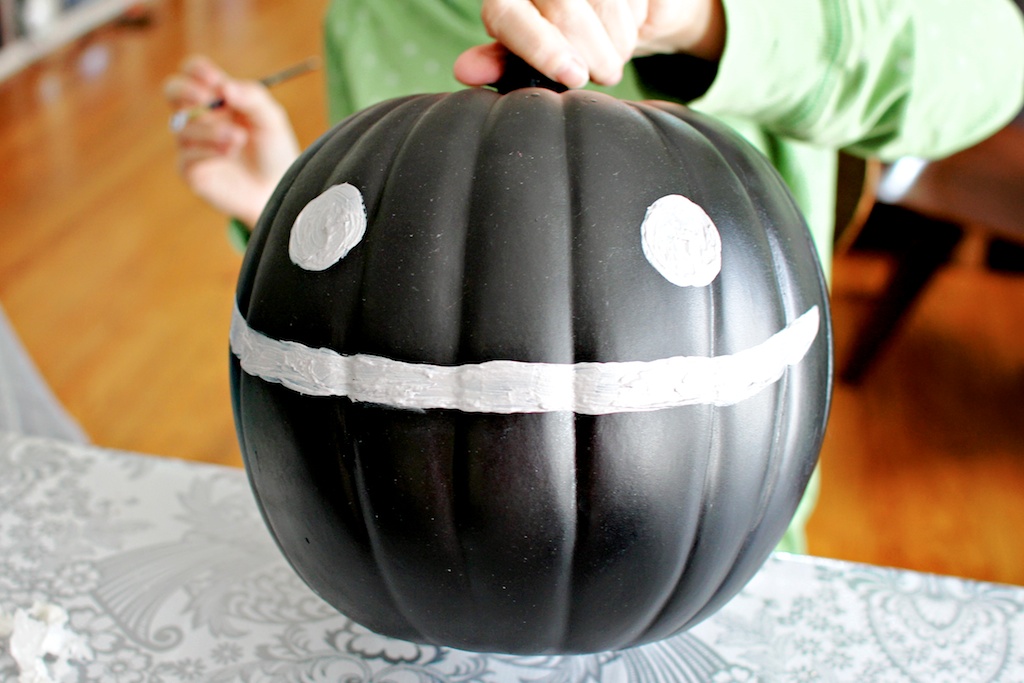 This is the just the beginnings of our decor. We have some more creepy awesome stuff that I'll share over the next weeks. Not to mention that next weekend is our horror movie marathon and all the treats and decorations that go along with it. Can't wait!