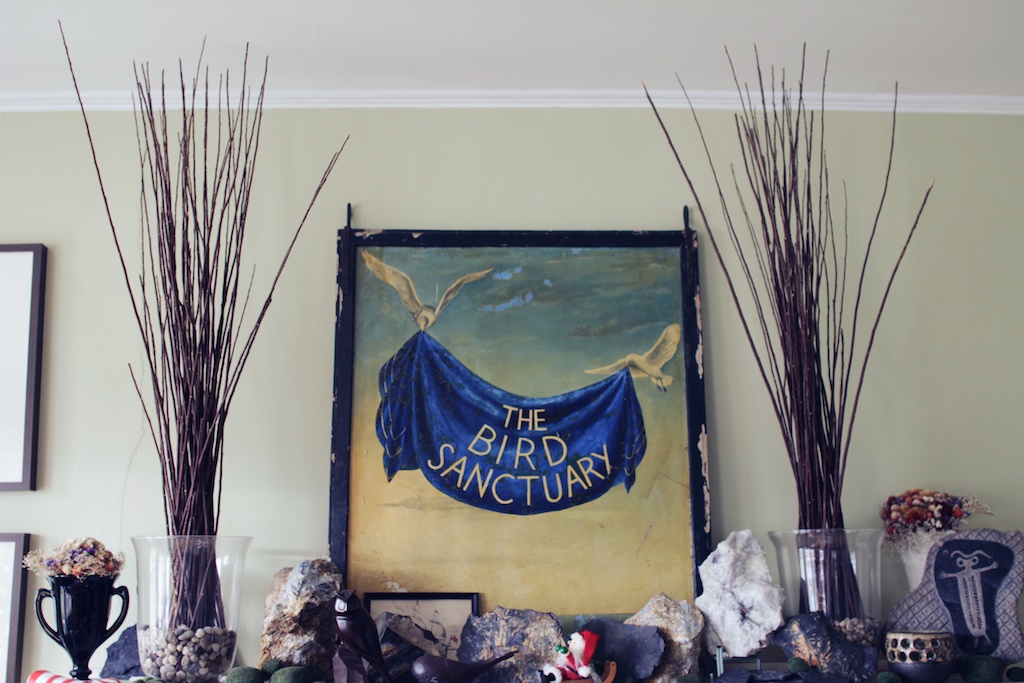 I have to admit that I still have our holiday decorations up on our mantel. Since it's more winter themed than holiday specific, it's not so bad, but it has been 80 degrees and sunny so it's time to start figuring out what's next. Previously we had our mantel decorated with these terrariums, but I think I'd like to put a little more thought into it.
How pretty are these mantels? Up top is at Shawn's sister Missy's house. I love the natural and rustic style. I'm particularly fond of how the rocks and fossils are displayed (as we have quite a few ourselves). My favorite part is the little modern owl.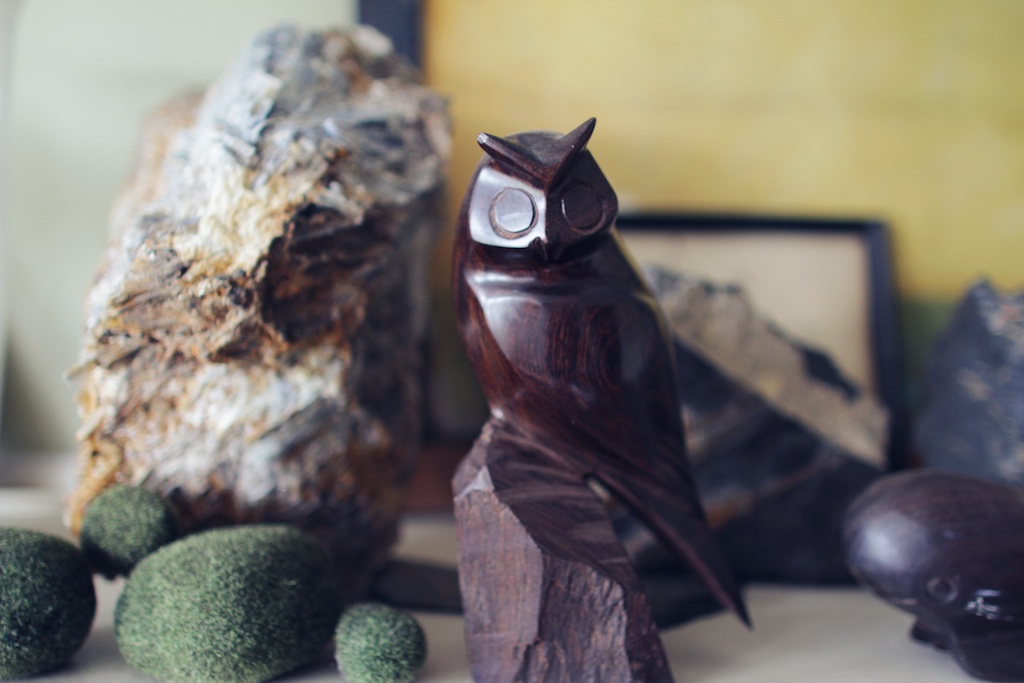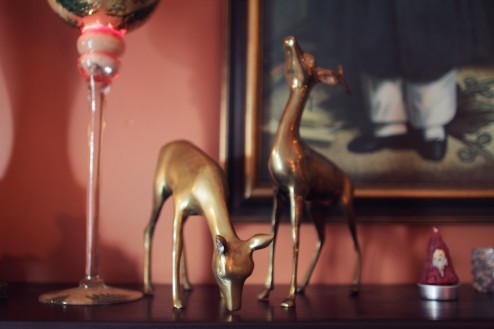 I also am a big fan of this mantel from Shawn's aunt & uncles house. Mainly I just love the artwork; it is really showcased but everything also to flows together. I think my previous mantel decor has been seriously lacking in the height department. Not to mention I would love to have some sort of garland, of course on a smaller everyday scale. Oh and again with the adorable modern animals. Those deer are just stunning.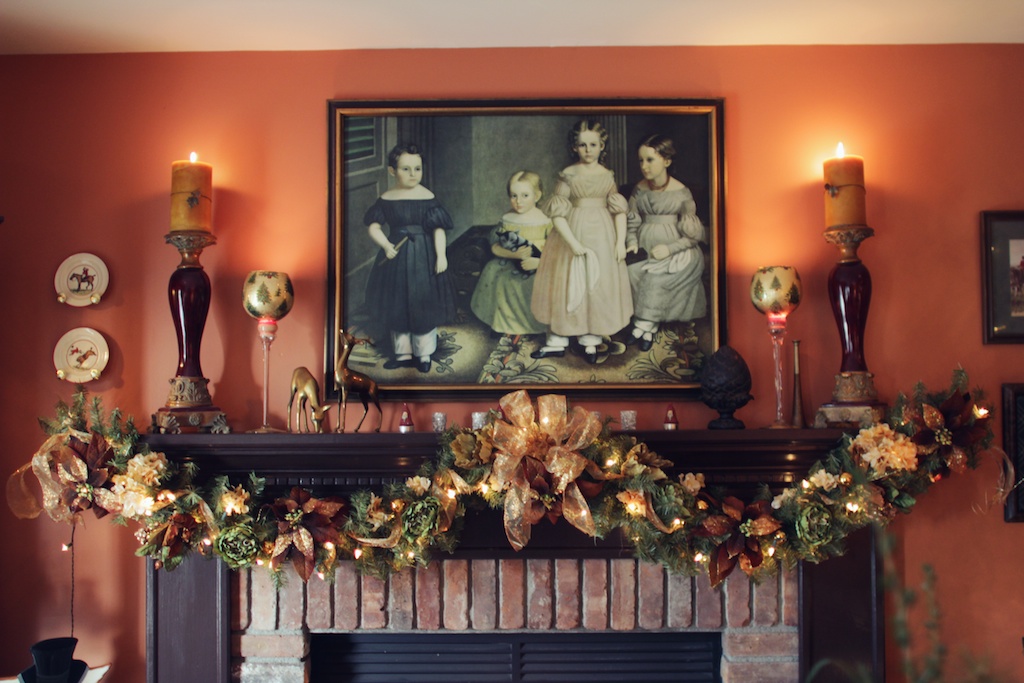 Now to figure out how to combine the two…