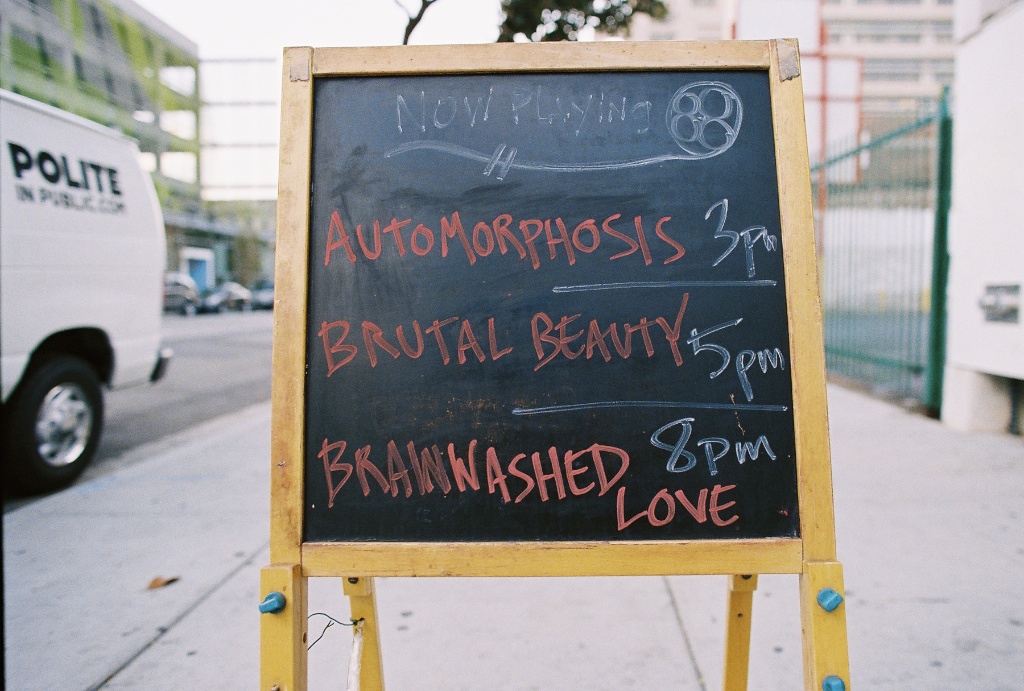 I've been trying to think of what to say about the Brainwashed Love screening last Friday, but I just can't come up with the words to express it. Shawn and I have worked so long and hard on the film so there isn't any way to wrap it up in just a little recap. We produced it completely ourselves and we really wanted to send it off into the world right. We held our screening for just over 200 of our cast, crew and closest friends at the Downtown Independent.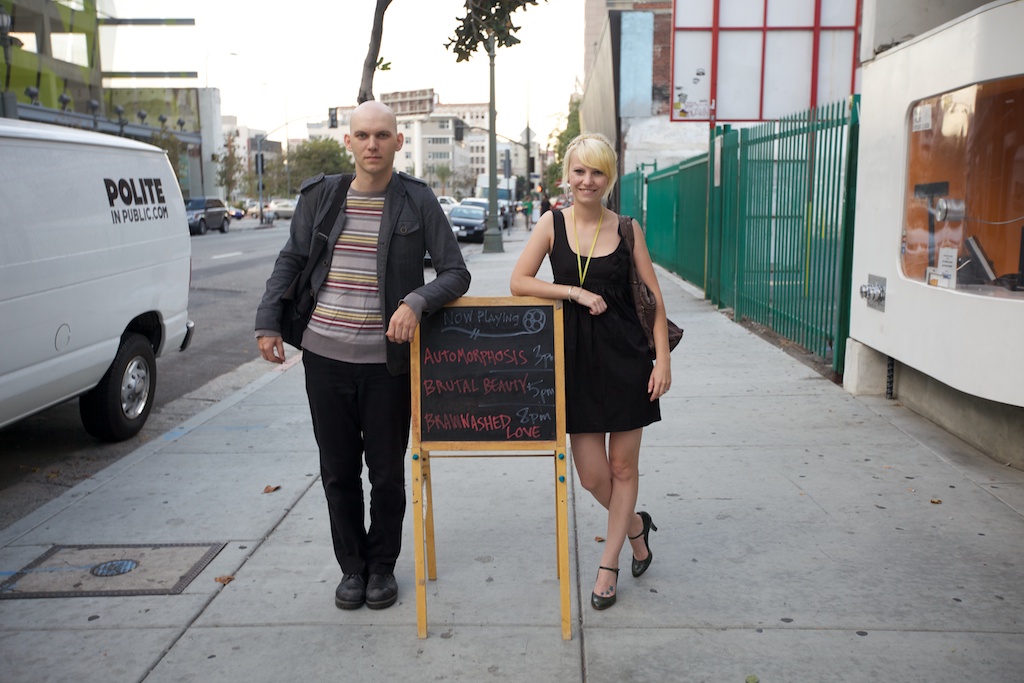 The whole week prior, I was a ball of nerves. Neither Shawn nor I got much sleep, Shawn especially, as we tried to make everything as perfect as possible. By the time we actually made it to the screening, I was pretty overwhelmed with all the people that came. It was so awesome.
I would say without a doubt the screening was a success. Since no one had seen the movie in it's complete form, it was the first time we got to hear any feedback. So many people told us they were shocked at how good it was. I can't express how good it felt to know that people actually really liked it. It really validates all the effort and time and money and caring we put into the film.
We were really lucky to have a photo booth donated by Polite in Public, to take shots all night. We chose a Halloween themed backdrop and they had a ton of great props, perfect for the start of October. I figured I'd just share these photos and a few that I was able to snap during the night instead of trying to describe the event itself.
Hopefully, there will be more screenings in the future. Maybe good things will happen for us. You can always follow us on twitter if you want to keep up with where the film goes.