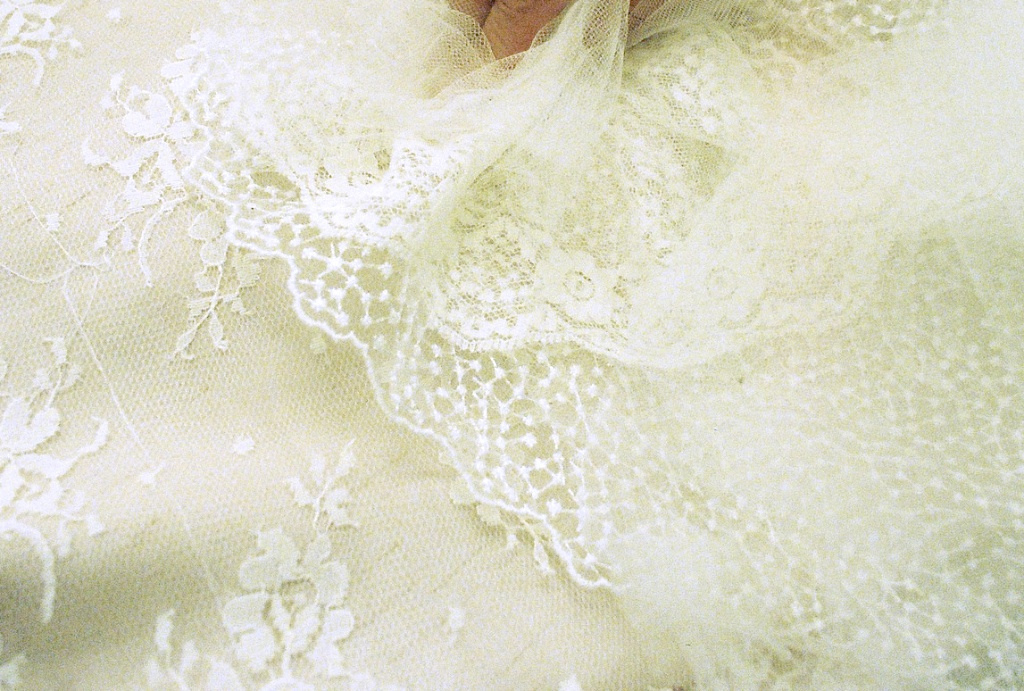 With less than four months till our wedding, I've been in a state of complete indecision about my dress. It's kind of a big deal. The dress I mean.
The problem is that I know exactly what I want and it's not like anything I could buy. I kept searching for something that would maybe distract me from my idea but to no avail.
I just wanted to make it myself so it would look how I imagined, but I had some serious doubts that I could construct a dress without a pattern. While I'm quite adept at sewing, I've never learned proper construction. Nor do I have a dress form.
Luckily, I was introduced to a lovely seamstress who is going to take on the task of making my dream dress.
We've even picked out the fabric. I love all the combination of all the different laces. The hardest part was choosing the fabric that goes underneath all these laces. We found a gorgeous one, but of course it was silk so I had to pick something else.
It would be cool to say I got these at some fancy fabric store, or special ordered them from France, but they're just from Joann's. I probably shouldn't admit that. It doesn't matter though, they're lovely and inexpensive and the dress is going to be awesome.
So these are the humble beginnings of my dress. Just some fabric and sketches and measurements and ideas. I'm so excited. I'm going to my first fitting in just a few weeks. It will just be a rough muslin thing but I can't wait.
Now I just have to pick out some shoes.