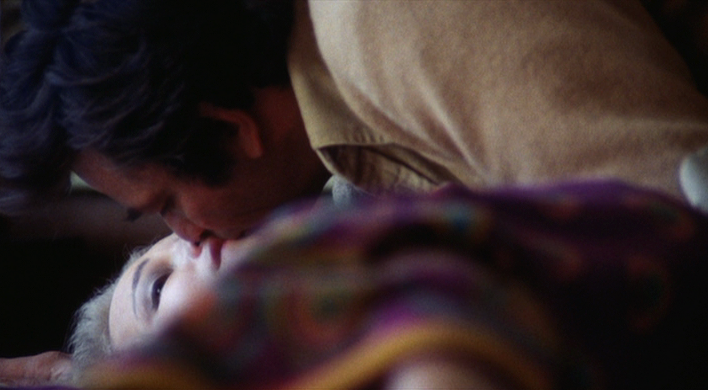 Today is the day I introduce a new feature on Cute & Delicious, one that I've been wanting to share for some time now.
I love movies. Adore them.
The truth is, I like movies more than cooking fancy recipes or riding bikes or knitting or sewing. Shawn and I watch a lot of movies. Countless. If you've been reading for awhile, you might have heard about our Halloween movie parties where we've watched horror movies for days straight without stopping (or sleeping).
Since movies are such a big part of my life and I wanted to incorporate that love a little bit more on the blog. I'll be featuring a few films here and there that I love, just to share them with you all.
I'm starting with one of the most amazing films Woman Under the Influence
It's a portrait of a slightly eccentric woman, but also a peek into a family in 1974. While many of Cassavetes' films are dominated by a male presence, this film is really an ode to Gena Rowlands.
I was completely captivated by this film the first time I saw it. Rowlands seamlessly portrays a woman who is on the brink of normalcy, just a touch stranger than everyone else. It is uncomfortable to see her act out, but you love her all the same. You can see how her husband, played by Peter Falk, loves her just as much because of her quirks as in spite of them. It is an intimate story of a family that could be like any other but just isn't quite.
One of the most impressive parts of this film is it's realism. While it can be extreme, it's also unlike so many movies out there with their formulaic realities. It's no wonder that it received the academy awards for best actress and best director in 1975.
A few months ago, Cinefamily did a retrospective of Cassavetes films with many of the cast members and various crew there for different screenings. We tried to attend as many as we could. By far the highlight for me was seeing Gena Rowlands speak along with A Woman Under the Influence. Hearing her thoughts on the film just shed a whole new light on it.
So here is the part where I get to be all fan girl and show the photo Shawn took of me with Gena Rowlands right after she signed a poster for me. Yeah I waited for a good long time to do that and then got too nervous to ask her a question. Terribly exciting.