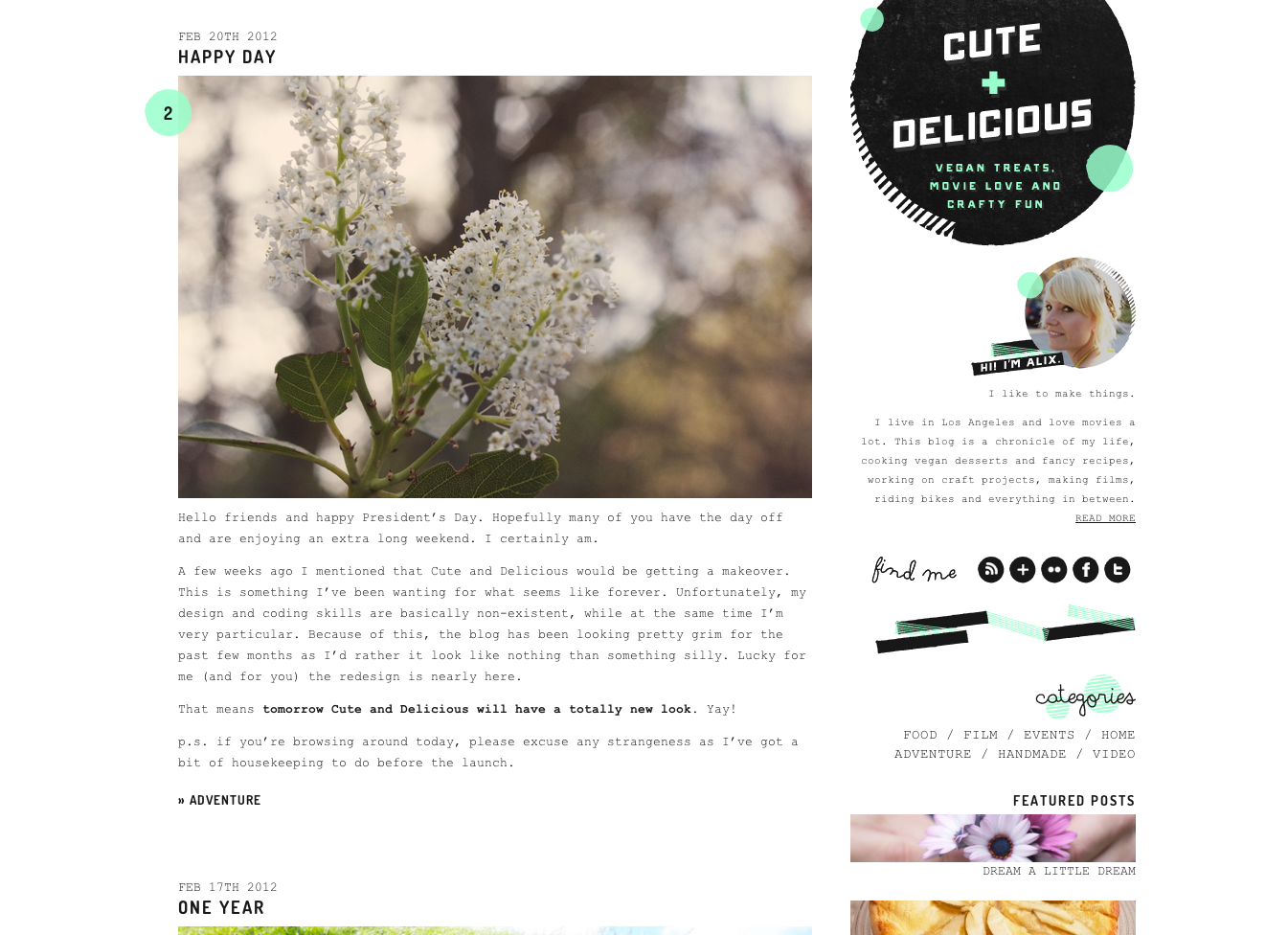 It's here! The new and improved Cute and Delicious.
And behind this completely new look is the amazing Anna Dorfman of Door Sixteen. Anna made a beautiful design that I adore every piece of. With a minimal amount of direction from me, she came up with something unique and wonderful. For this, I may forever be indebted to her.
I hope you'll take a look around (make sure to hop out if your reading this in a feed) and let me know what you think. Besides being much more lovely than before, it should be a little bit easier to navigate. I hope you all love it as much as I do.