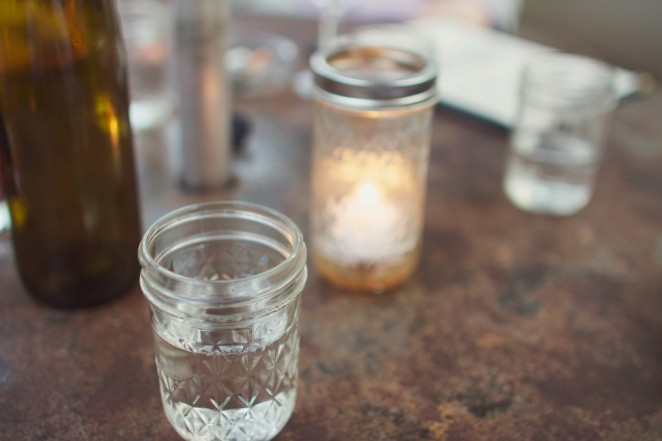 With a schedule full of film watching in Austin, I didn't expect to do a ton of restaurant sampling. Shawn, on the other hand, plotted out the best places to go based on everyone's recommendations. Thank goodness for a husband that balances out my movie madness, since some of the meals were not to be missed.
Possibly my favorite of the restaurants was Bouldin Creek where I had two of the most delicious breakfasts. The first, a vegan benedict, was so good I insisted we go back another day. I'm not sure exactly how they prepare their tofu, but it is amazing: seasoned and lightly coated in nutritional yeast. Their potato cakes are also worth a mention as they're far beyond any hash brown I've ever had.
I was also a big fan of Veggie Heaven. In particular the tangerine mushrooms were the kind of thing I crave often. It is the sort of dish I see on a menu in many places but never lives up to what I'm imagining in my head. Yet, these saucy & perfectly breaded mushrooms were everything I hoped they would be. The steamed buns were also very good. Let's not forget the bubble tea, it was the best.
We also happened upon this adorable place that had just opened called Hillside Farmacy. There were only a couple of vegan options on the menu, like the soup of the day, which happened to be carrot cardamom, but the interior is lovely and they have Stumptown coffee and a bar. It's definitely worth a visit just to check out the beautiful renovation they've done of the space, and of course, have some coffee. I wanted to live inside this shop.
Not only does Austin have some lovely vegan friendly restaurants, there are also some very nice bars with mixed drinks I love. The drink menu and atmosphere at the East Side Show Room was by far my favorite. And of course, as I mentioned before, Austin will now be known to me as the first place I ever tried boba and subsequently fell in love with it.
Even though we'd visited Austin before, it was great to go to a completely new set of restaurants and food trucks. Can't wait to go back and try some more.