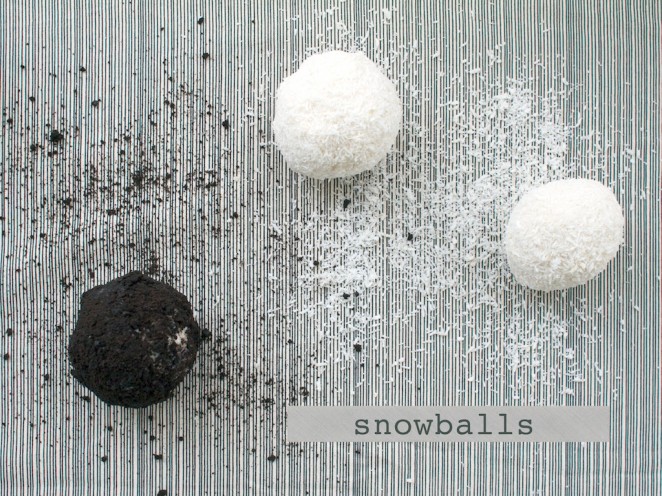 One of the people I'm saddest I never was able to meet is Shawn's mother, Sharon. She passed away a few years before Shawn and I met, and though I was never able to know her, I feel that she still has an impact on our life together. Shawn always tells me stories about her and it's easy to see how much she did for her five children. She was a talented cook and went out of her way to make celebrations special. When Shawn and some of his siblings went vegan, she would adapt her recipes to make vegan versions.
Often times, Shawn will tell me something she used to make and we'll try to recreate it. These snowballs fall into that category. A simple to assemble treat that is exponentially more tasty because it is fun to eat. With warmer weather rolling around (maybe?) I can see we'll be making more of these.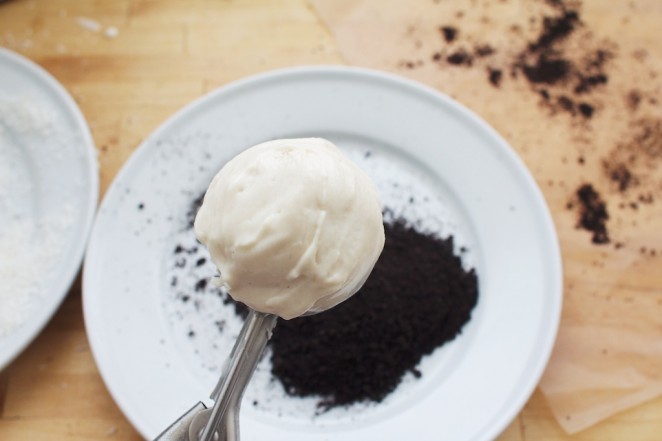 Start with a scoop of your favorite non-dairy ice cream.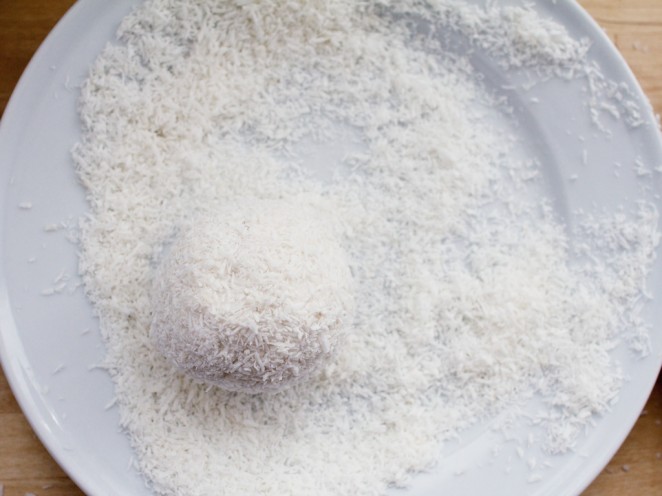 Roll it around in some coconut. Use your hands. It's not even that messy.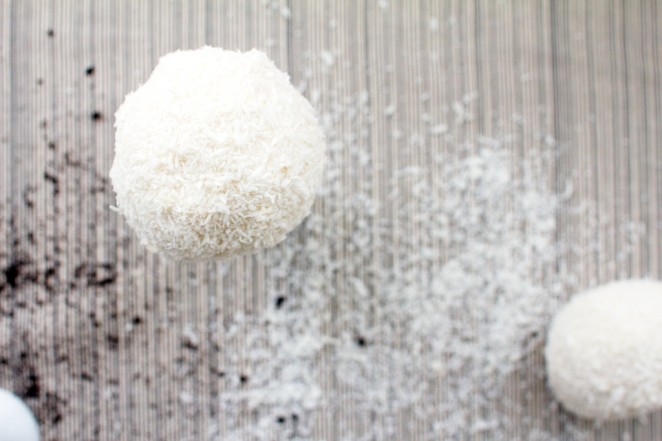 Place on a cookie sheet and freeze for 10-30 minutes. That's it! You now have a snowball.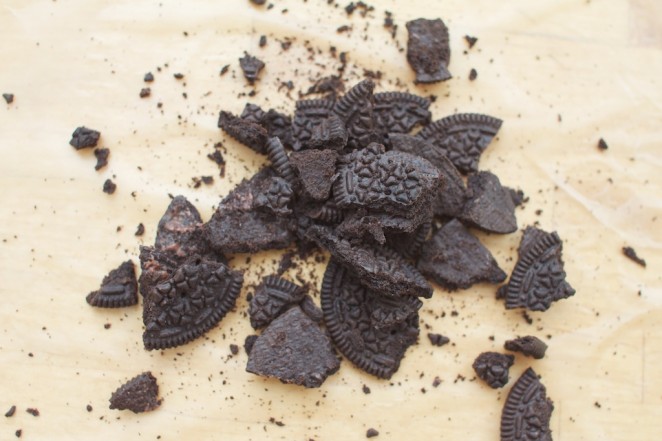 Now personally, I'm not a fan of coconut, but I didn't want to be left out of the snowball fun, so I made some "dirty snowballs" with crumbled cookies instead.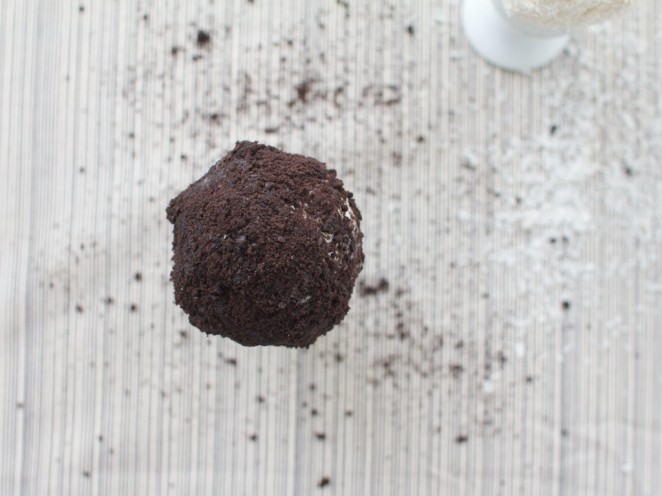 Perfect.
Thank you Sharon for still being an inspiration, even though we never met. Mostly though, thank you for raising such an amazing son who I adore so much.