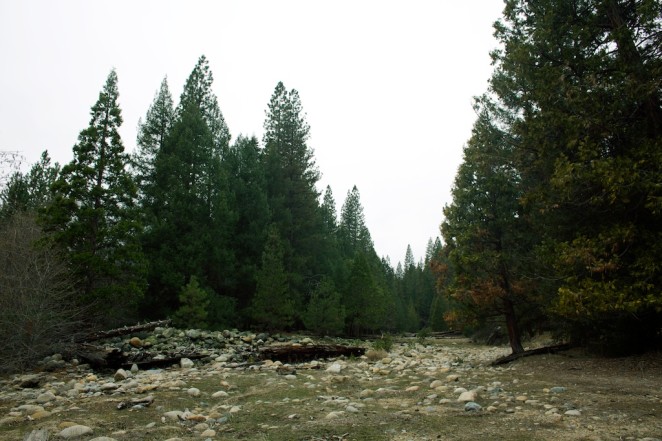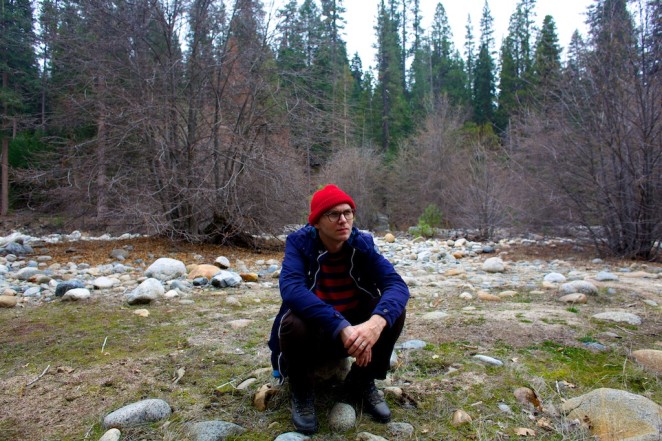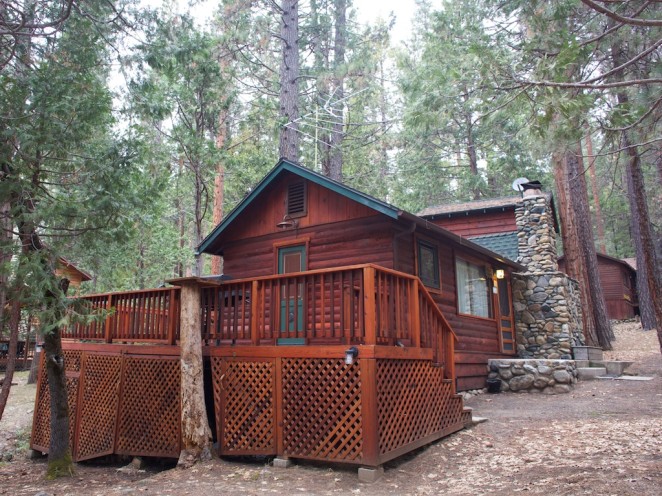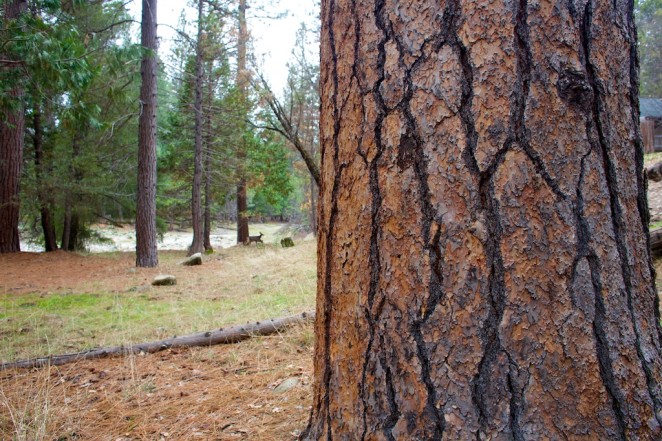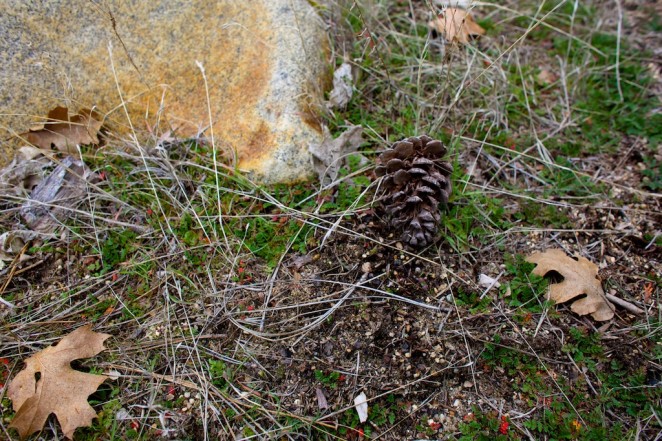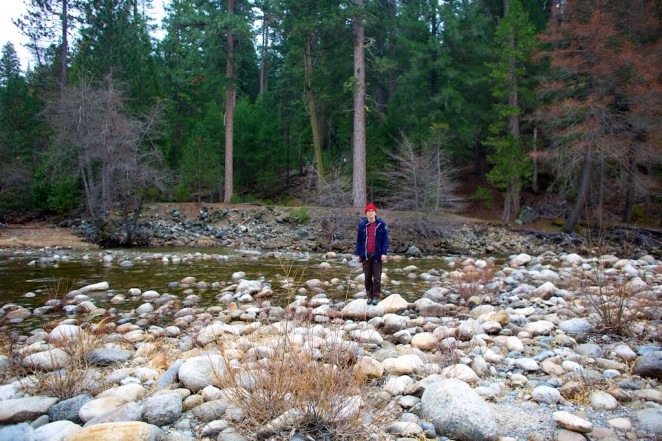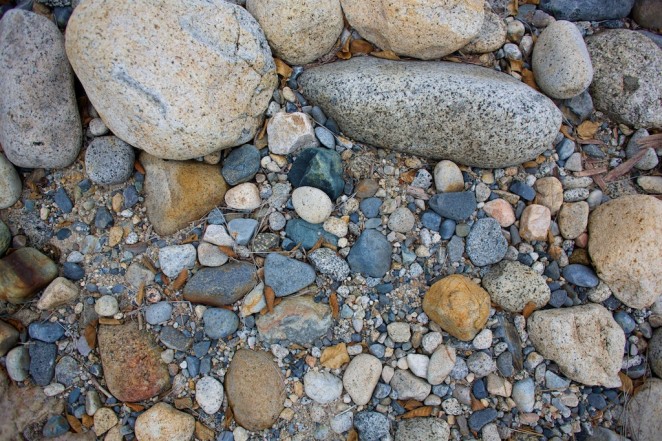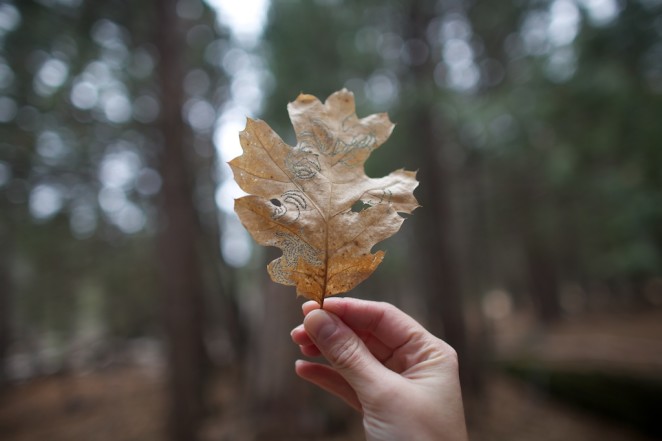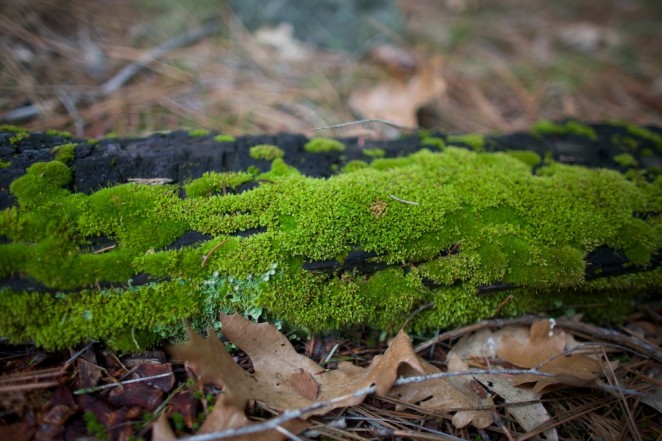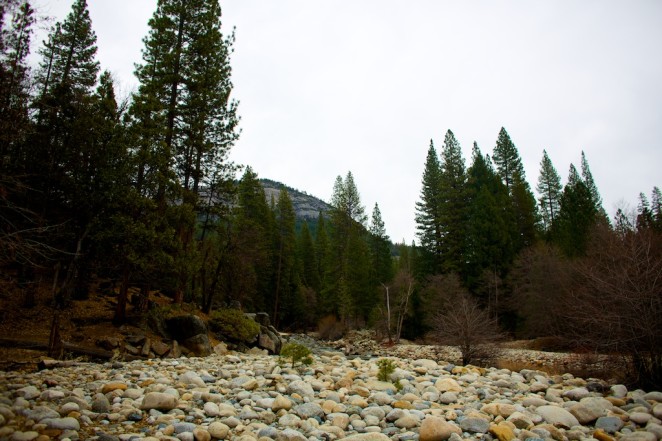 Over the presidents' day weekend, in celebration of our anniversary, Shawn and I took a trip to a little cabin in Yosemite. Our cabin was in a small town called Wawona, which is just barely inside the park, but still about an hour drive from the valley floor. I had never been to Yosemite before and Shawn had only been long ago during a snowy road trip. We expected snow on our trip, as it had snowed the previous weekend, but there was hardly any, even in the highest elevations. Though it was cold in the evening, it was quite warm in the sun during the day and not terribly wintery at all.
We left early Saturday morning and arrived just after noon. We were able to get into our cabin early so we unpacked and explored the area a bit before heading down to the valley. We walked down to a creek not far from the cabin and spotted some deer snacking on the undergrowth. There wasn't anyone around and it was a relief to be in the quiet and calm. It felt luxurious being able to just walk aimlessly in the woods and sit and listen to the water rush by. When I dream of living in the woods, it feels something like these moments. In the city I am always longing for quiet, always wishing for access to nature. We live squarely in the middle of a sprawling city though and it's always a trek even to the closest semi-wild places. Even then, it's sometimes hard for me to filter out the noise of other humans and just be present in my own space.
We ventured down into the Yosemite valley not much later in the day. It is truly one of the most magnificent places I've visited. Stunning views and rock formations in every direction. Yet the little bit of time we spent alone, exploring in Wawona, was something I treasure dearly. For awhile, walking in the trees next to the river, there was no sign that people had ever touched the place, no buildings or noises or trail. It takes a bit more work to escape such things in the valley, though it is certainly possible, as much of the park goes unexplored. I look forward to a time where we will be able to venture even further into the wilderness.
I'll be sharing more photos from our trip over the next week. Though our trip to the Sequoia national park and even our adventures in New Zealand have been amazing, this trip was really special in a different way. It left us both longing to go back to such a magical place and stay as long as we could. Since our return, we've been watching the Ken Burns' documentary series on National Parks and researching various hikes we can go on so we have something to look forward to. There is something magnetic about such a stunning wilderness that touches something deep inside of you and calls you back.