I said I would begin sharing a little bit more of our home starting today and I decided to start with our bedroom. It's a fairly simple room and I feel like there is room to grow in terms of decor, but I'm also very happy with it. Our kitchen for instance, will not be seen on the blog for quite some time as over the past few weeks I've concluded it must be painted white (it's light yellow now) which will be quite the undertaking.
Our bedroom unintentionally ended up with a blue, white and grey theme. We picked up the bedside table and dresser (and another matching one in a different room) at a thrift store for a steal, but the blue stripes were covered with a country plaid fabric. Lucky for us, when we got them home and removed the fabric, the stripes underneath were a nearly matching light blue to a quilt we already used. It was all tied together with the blue and white bunting from our rehearsal dinner.
My favorite thing in the room is the star chart which I found after being introduced to a similar moon chart by the ever so stylish Honey Kennedy. Shawn and I were particularly pleased that the time frame captured covered both of our birthdays.
I intended to start a small collection of owl and bird art but once I started framing and hanging the pieces I had, it all seemed pretty cramped. I stuck with my three favorite pieces, two vintage book plates and a print I purchased at the last Renegade.
I let this post bleed out a little into our hallway as I think these two sections are the best. As a side note, it's really difficult to photograph a 40 foot long hallway let alone the things in it. The painting outside our bedroom door as well as the masks are all made by Shawn and have been used in various films that he's made. I'm glad that these are out on display in our home rather than hidden away in a closet as they once were.
The pink bike was the first road bike I bought for myself, an adorable, very little Schwinn prelude. At some point I converted it to fixed gear making it light and fun to ride around the neighborhood (although she hasn't been out in awhile to be honest).
I hope to have a few more pieces of our home to share this week, not to mention some of the delicious things I concocted for the dinner party I held this past weekend. If there is anything you would like to know more about in these apartment posts, please do let me know (although I more than likely cover too much detail for the average person).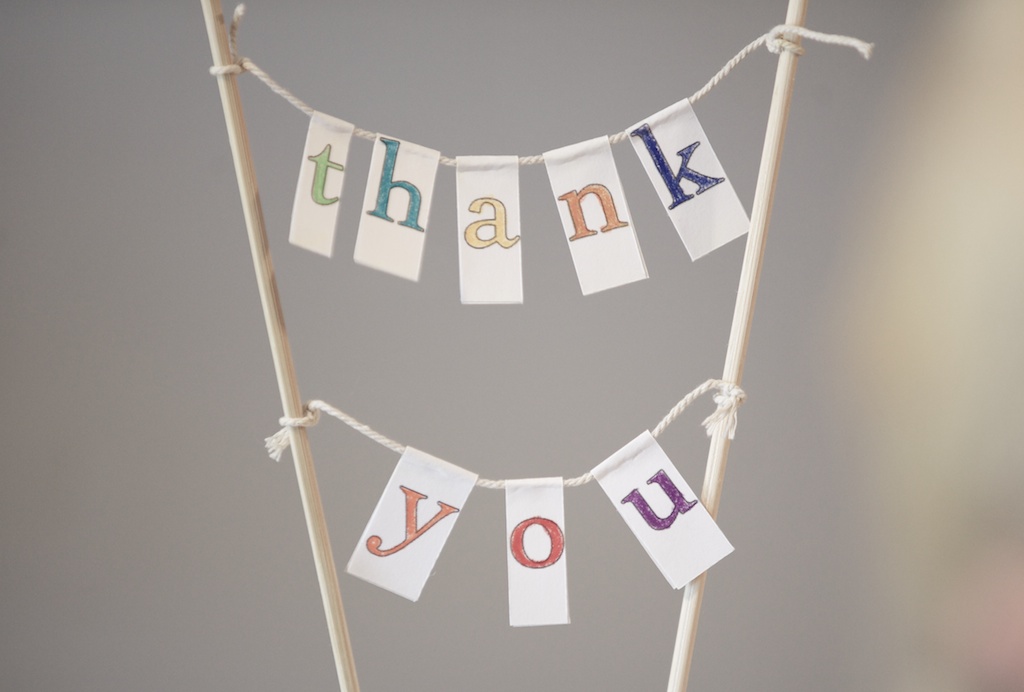 Sometimes you need to say thank you. For the times that people go way out of their way to help you. Or when someone works endlessly on a project. Sometimes you need more than a card or an email.
That's where these little cakes come in. Because nearly everyone loves a cake just for them.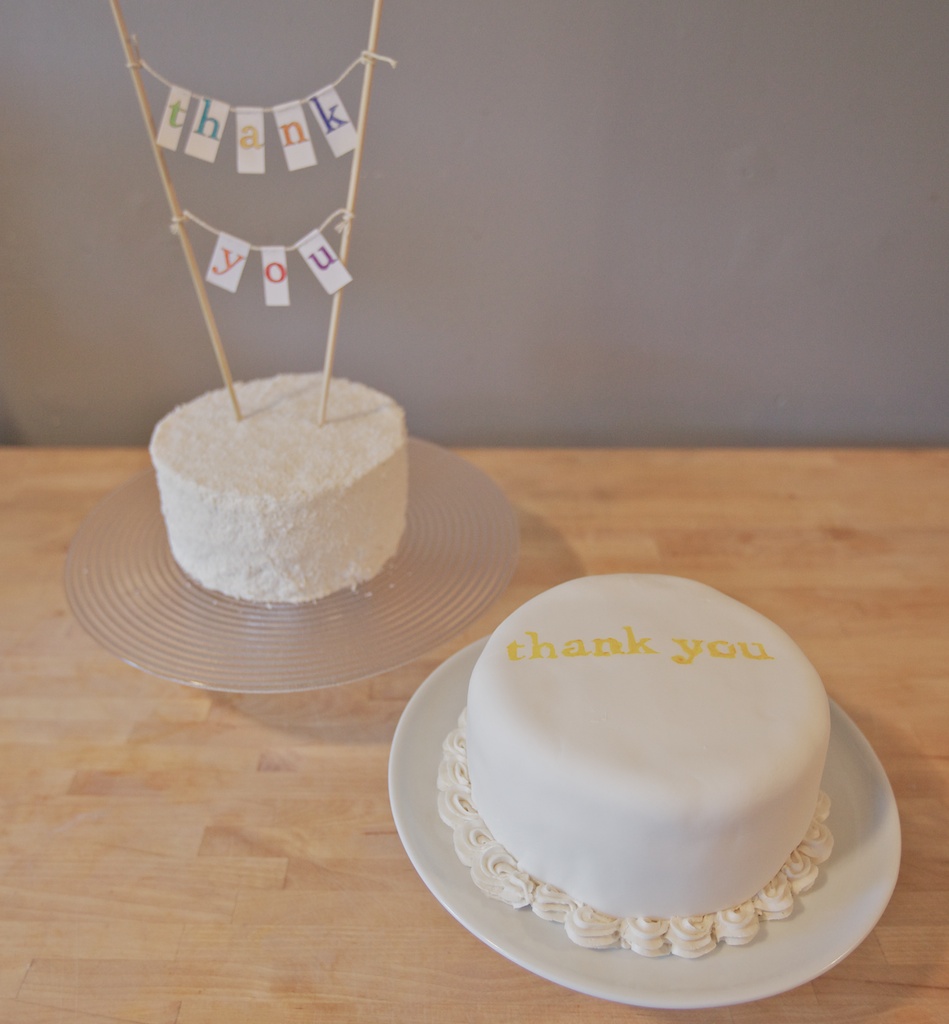 I wanted them to be a little more than just a cake though; to really communicate the message. Rather than just the typical butter cream writing on top, I thought I'd try something a little more fun.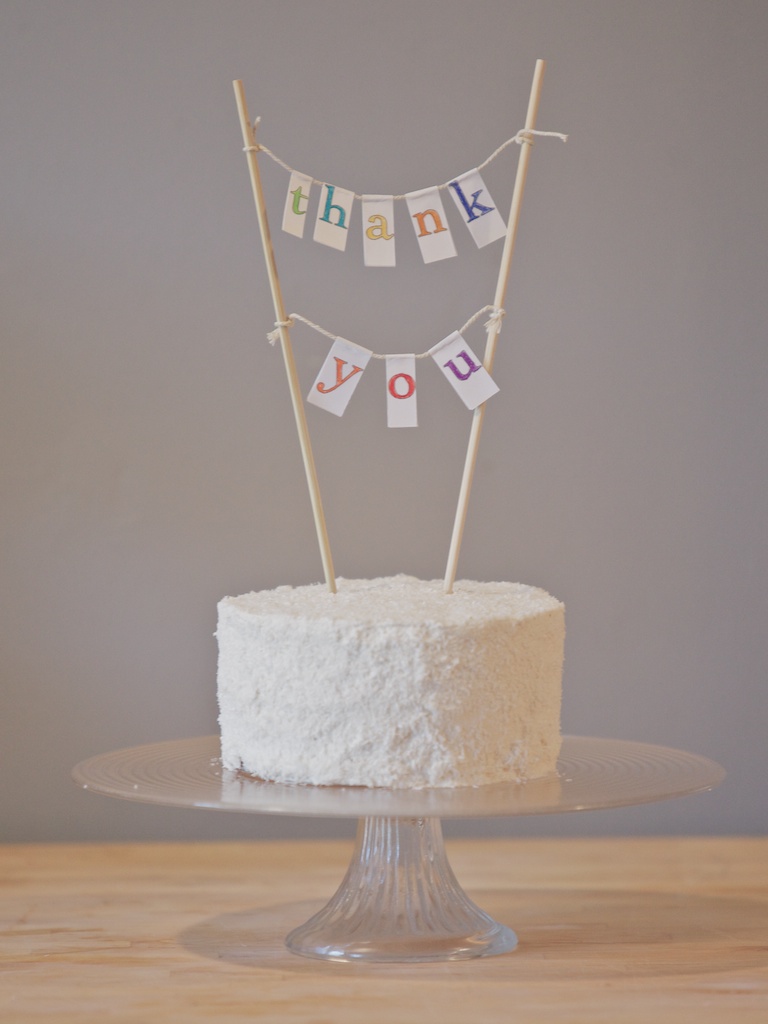 I made some simple, colorful bunting for a coconut cake for Shawn. He's been working endlessly putting the finishing touches on Brainwashed Love and I thought he needed a little reward. The bunting was perfect because it allowed me to completely cover the cake with coconut, which I've learned, makes the cake difficult to decorate on top.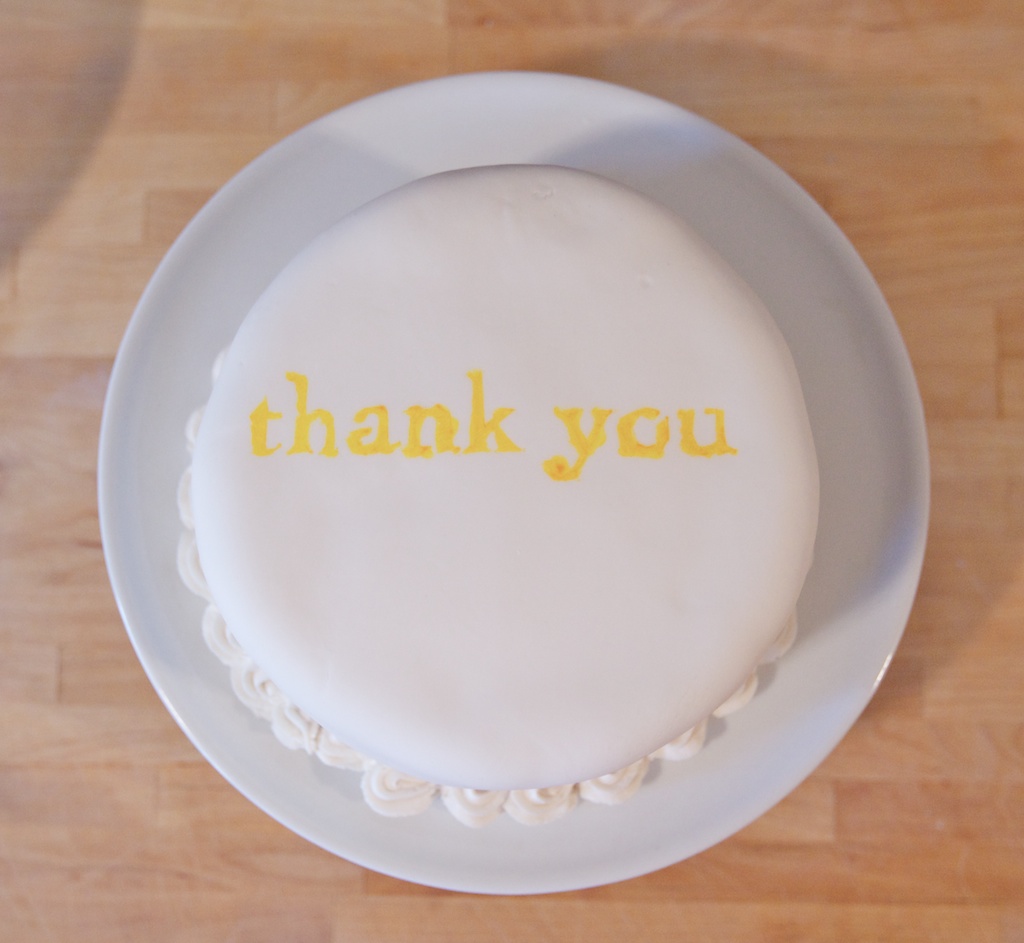 For the second cake, I tried my hand at creating a fondant covered red velvet cake. I've used fondant for flowers and such but had not yet covered a complete cake. I sure did need a lot of muscle power to roll it out but I'm pretty pleased with how it turned out, considering the horror stories I've heard. It wasn't perfect, but still adorable. I stenciled on the thank you, using just plain paper that I cut with an exacto and some yellow food coloring.
I did a test of my stencil on another piece of fondant, just to make sure. It turned out  perfectly, but caused my actual cake to look a little blobby. Still a success though, I think.