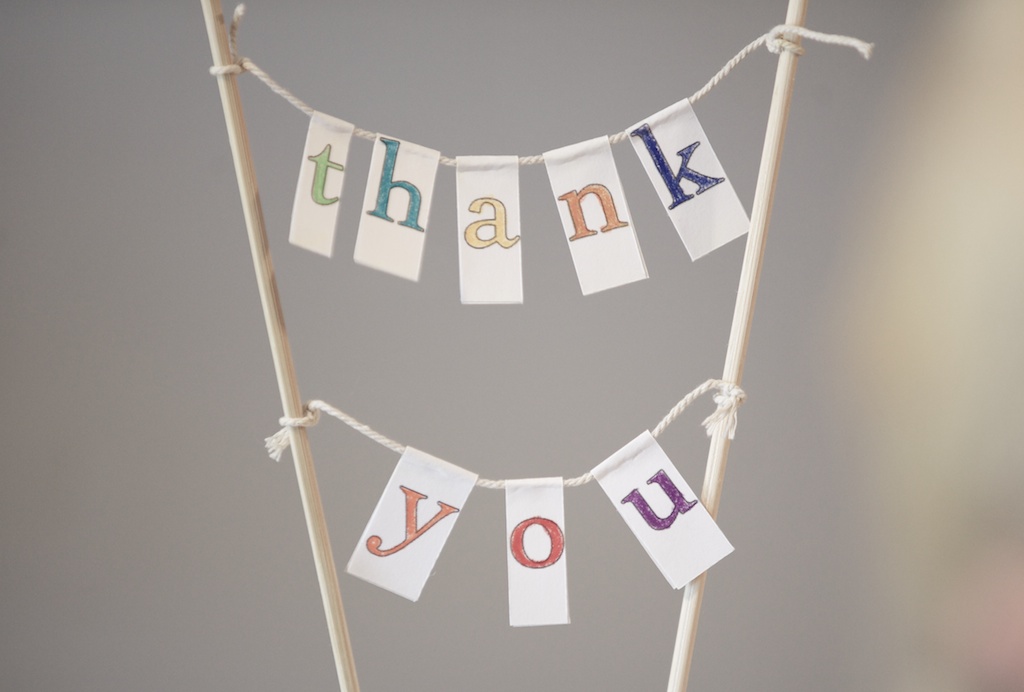 Sometimes you need to say thank you. For the times that people go way out of their way to help you. Or when someone works endlessly on a project. Sometimes you need more than a card or an email.
That's where these little cakes come in. Because nearly everyone loves a cake just for them.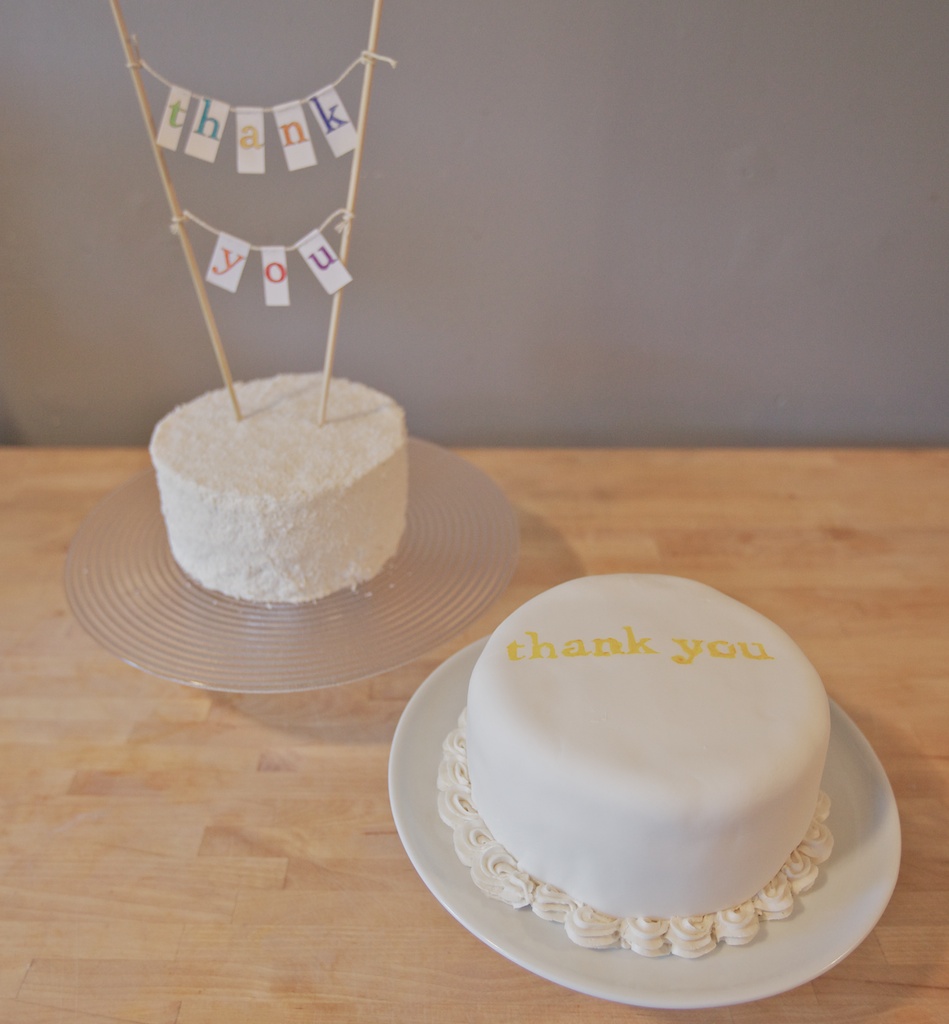 I wanted them to be a little more than just a cake though; to really communicate the message. Rather than just the typical butter cream writing on top, I thought I'd try something a little more fun.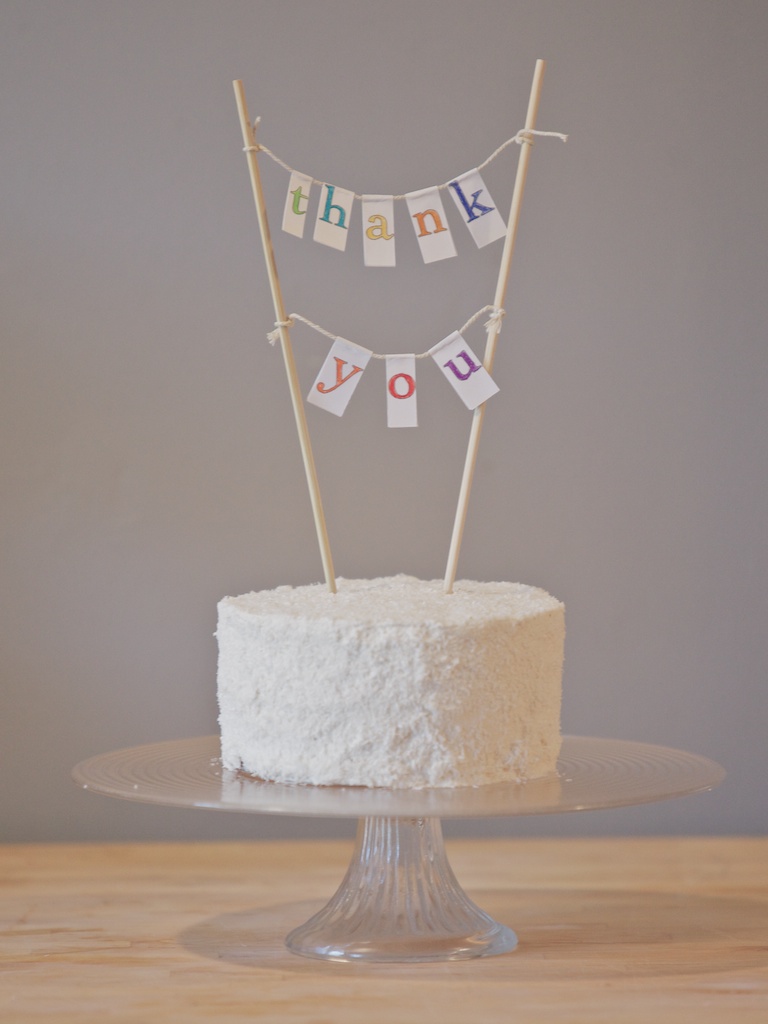 I made some simple, colorful bunting for a coconut cake for Shawn. He's been working endlessly putting the finishing touches on Brainwashed Love and I thought he needed a little reward. The bunting was perfect because it allowed me to completely cover the cake with coconut, which I've learned, makes the cake difficult to decorate on top.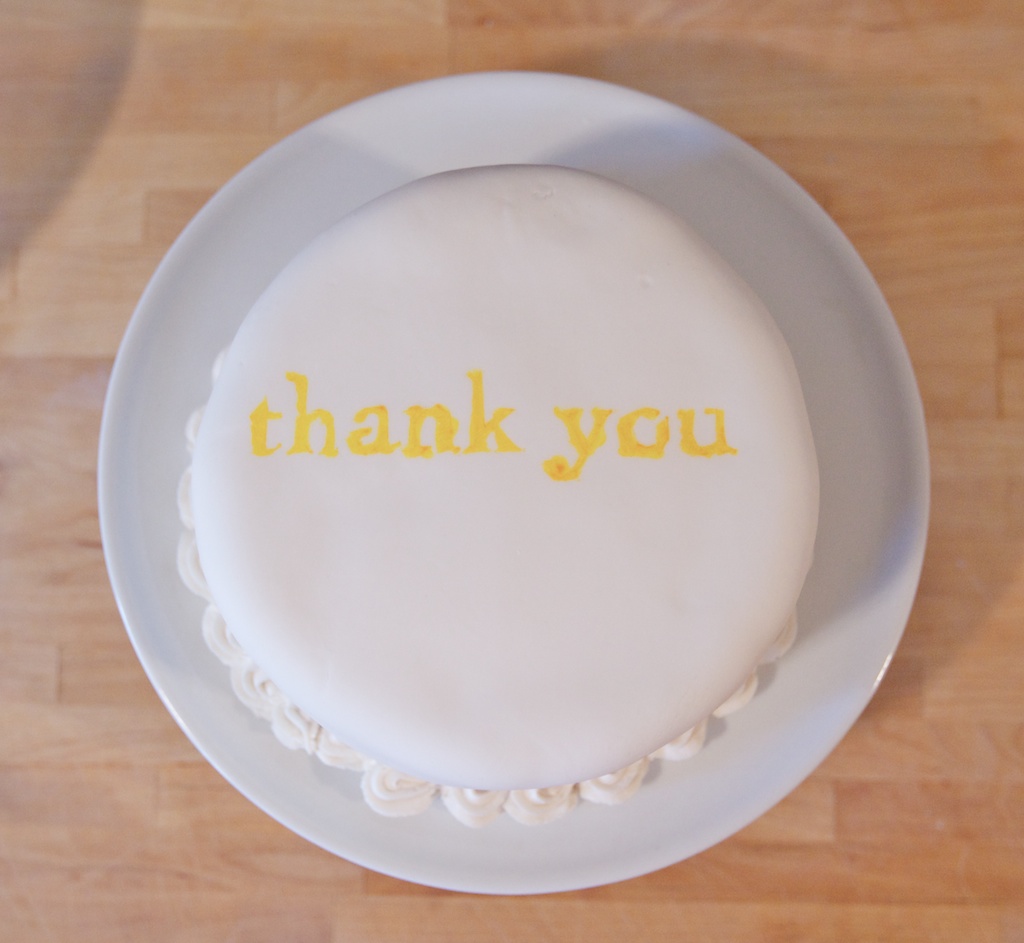 For the second cake, I tried my hand at creating a fondant covered red velvet cake. I've used fondant for flowers and such but had not yet covered a complete cake. I sure did need a lot of muscle power to roll it out but I'm pretty pleased with how it turned out, considering the horror stories I've heard. It wasn't perfect, but still adorable. I stenciled on the thank you, using just plain paper that I cut with an exacto and some yellow food coloring.
I did a test of my stencil on another piece of fondant, just to make sure. It turned out  perfectly, but caused my actual cake to look a little blobby. Still a success though, I think.