TAKE BACKS from Shawn Bannon on Vimeo.
I debated whether or not to post TAKE BACKS here, mainly because it's a little more controversial and violent than what usually goes up on Cute and Delicious. Also, maybe you guys are sick of Fantastic Fest bumpers. In the end though, I'm really proud to have been a part of this video and hope you'll watch it. It is directed by Shawn and written by the infamous FILM CRIT HULK. It features Noah Segan, Suki-Rose Etter and myself (with appearances by Kyle Bannon and Scott Green). I hope you'll watch it despite my disclaimer.
Exciting news though, Doctor Meow received enough votes to be a semifinalist. That means DOCTOR MEOW will be playing at the Fantastic Fest awards ceremony! We're so very excited and most certainly couldn't have done it without your votes. Thank you!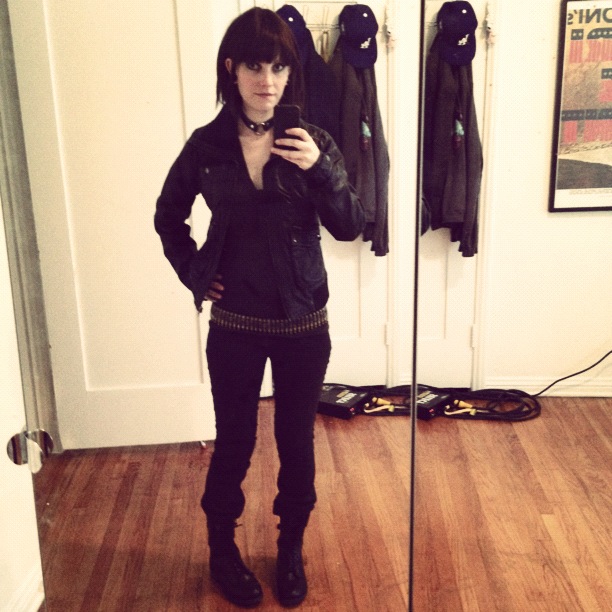 p.s. What do you think of my new look? (Ok, it's not really my new look but I sort of wish it was.)
Doctor Meow – Fantastic Fest Bumper Submission from Jenn Murphy on Vimeo.
As promised, here is the video Jenn and I made for the Fantastic Fest bumper contest. I hope you enjoy it.
In case you aren't familiar with Fantastic Fest, or the bumper contest, let me give you a little bit of background. Fantastic Fest is a film festival in Austin, Texas that focuses on genre films like horror, sci-fi, action and fantasy, in other words, some of my favorite kinds of films. Before each film, they show bumpers made by fans. This year, the theme for the contest was Time Travel is Fantastic, plus each bumper has to end with "That's Fantastic." The bumpers are notoriously pretty crazy, but if you win, you get two VIP Badges for the festival in 2013.
It would be amazing if you would vote for our bumper. All you have to do is click that link, and then "like" our video. If we get enough votes, we'll make it to the finalist round. As a side note, there is a very small percentage of the bumpers made by women, so even if you aren't a fan of our bumper you'll vote, just as a vote for the ladies. Or maybe you'll just vote for Meeme and Mochi because they're the cutest?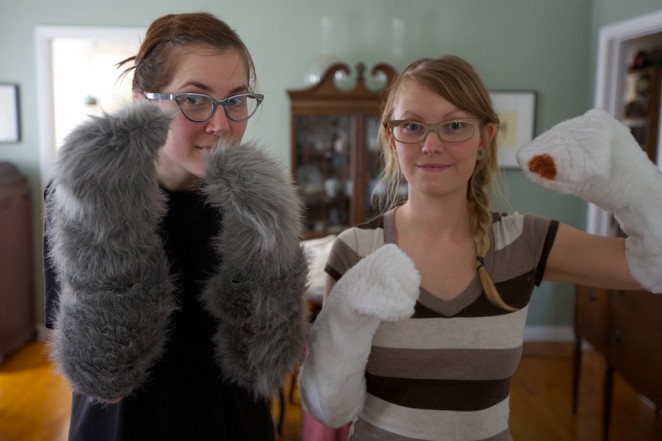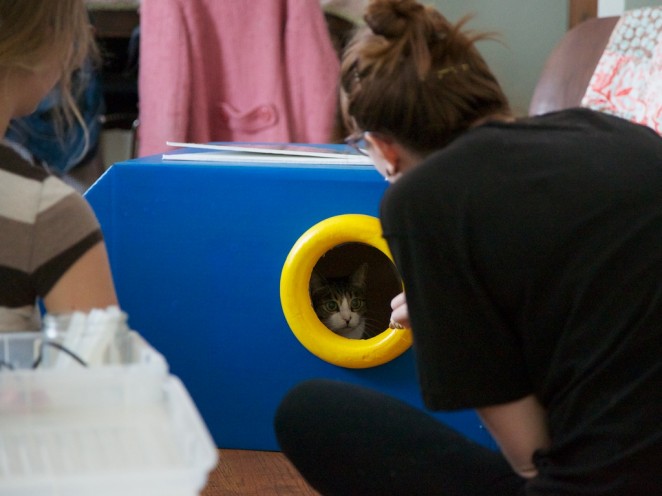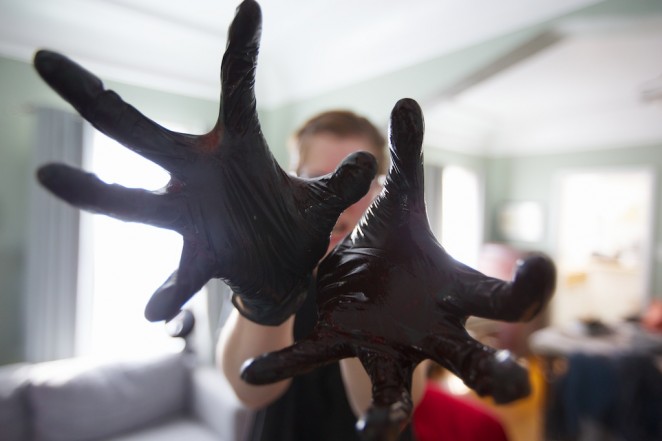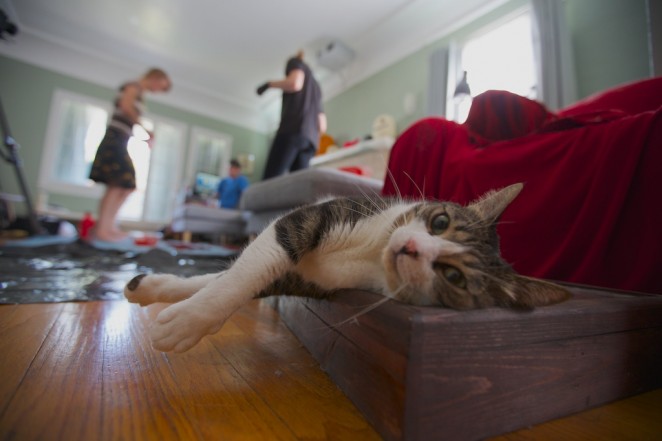 This past weekend was full of movie making. It was awesome. Though a lot of work was involved, I can't imagine a way I'd rather spend my days.
This upcoming Saturday is the deadline for the Fantastic Fest Bumper Contest so yesterday Jenn and I completely shot and edited our entry, with lots of help from Shawn. It involved tons of cat wrangling, blood, glitter, and of course, time travel. It was so fun to work on and and really rewarding to start and finish a big project all in one day. Plus our bumper is the coolest.
On top of that, we also shot one of Shawn's bumper entries, which meant dressing up in some crazy lady Chewbacca costumes and going on a murderous rampage, which is always a good time.
Besides all our bumper making we put some finishing touches on my short film which is so close to being finished I can taste it. It's been a long process for a little film (it's only 13 minutes) but also an enlightening one. I'm really happy to have brought this idea to life.
Check back later this week and I'll share our bumper.