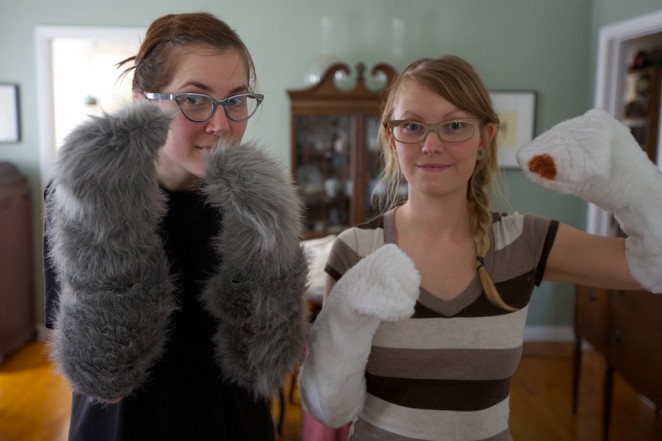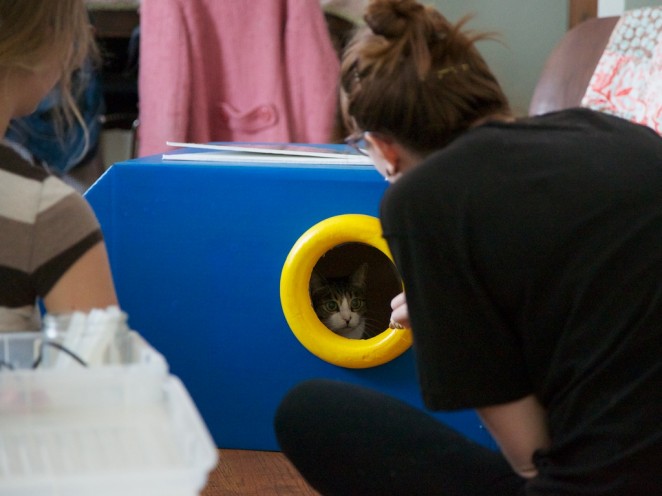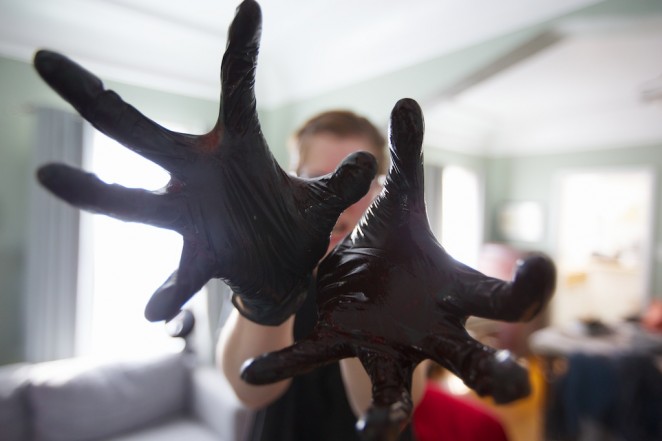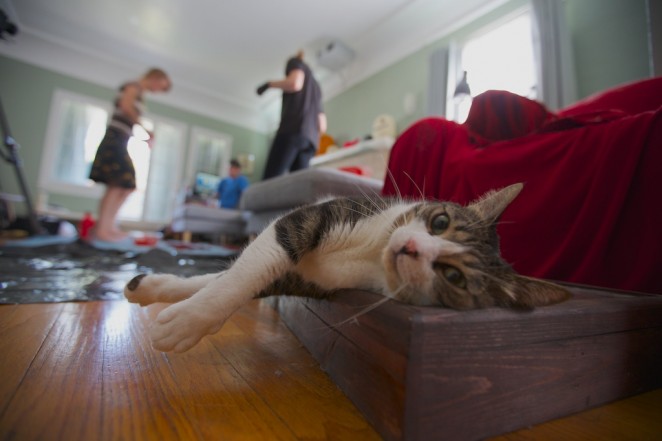 This past weekend was full of movie making. It was awesome. Though a lot of work was involved, I can't imagine a way I'd rather spend my days.
This upcoming Saturday is the deadline for the Fantastic Fest Bumper Contest so yesterday Jenn and I completely shot and edited our entry, with lots of help from Shawn. It involved tons of cat wrangling, blood, glitter, and of course, time travel. It was so fun to work on and and really rewarding to start and finish a big project all in one day. Plus our bumper is the coolest.
On top of that, we also shot one of Shawn's bumper entries, which meant dressing up in some crazy lady Chewbacca costumes and going on a murderous rampage, which is always a good time.
Besides all our bumper making we put some finishing touches on my short film which is so close to being finished I can taste it. It's been a long process for a little film (it's only 13 minutes) but also an enlightening one. I'm really happy to have brought this idea to life.
Check back later this week and I'll share our bumper.