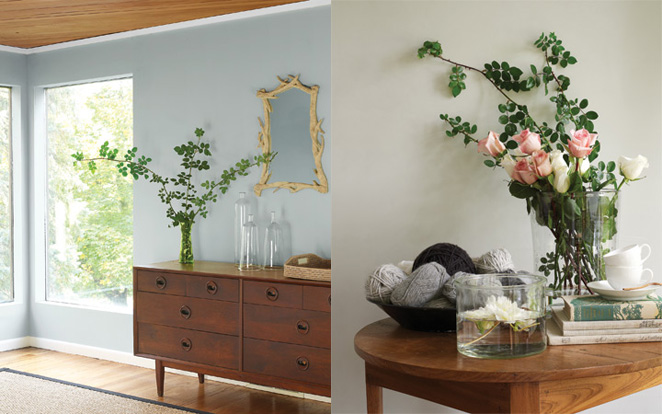 The first thing we did when we moved into our apartment was paint the living room and dining room. It took forever, even with no furniture and lots of help. I have never been 100% happy with the color we chose though, which is generally what happens when you choose from swatches and never see what the paint looks like on the wall. It's a little too dark and a little too green. While it works better in our dining room with all the dark mahogany furniture, I wish it was just a little lighter and more subdued.
I've been talking about repainting for awhile now, (probably since soon after I finished painting the kitchen) but whenever I bring it up Shawn points out I haven't bothered to repaint our mantel this whole time and that both rooms is quite a bit larger project. Well guess what, I finally painted the mantel this weekend which I think means I get to paint the rest, right?
I really want a pale blue / green / grey. The trick is to pick a color that is neither too dull nor too poppy which can be tricky with blues. I like the blue above from Martha Stewart and also the first blue room in Tamera's Greek Revival post. Maybe a more subdued grey would be nice. My biggest worry is that I'll never be totally satisfied because our walls are textured and weird. I think it's worth a try though. Right now nearly everything in the living room is the same tone and it needs some contrast. We probably also need a wooden coffee table rather than the white one we have and some new accent pillows for the couch, but let's not get ahead of ourselves.
Photos from Martha Stewart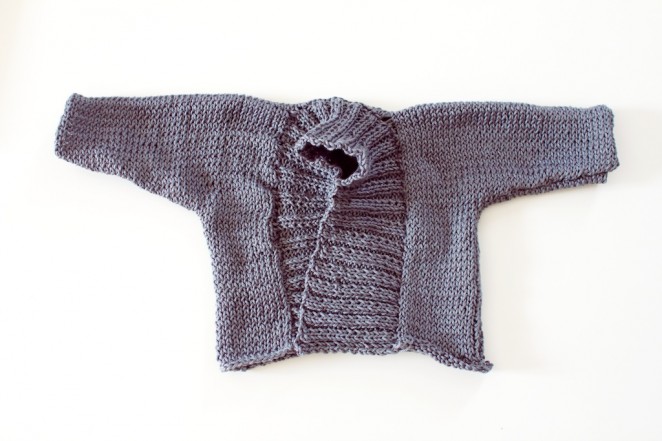 The first sweater I've ever knit is a tiny one. I told you I was really into these little projects. This sweater is one of the most fun I've made. The pattern was very simple and I loved the super soft pima cotton yarn. Plus it's grey, my favorite. Another gift for a friend's baby on the way. I could get used to making these. Since the pattern is only available from an archive, I've included it here.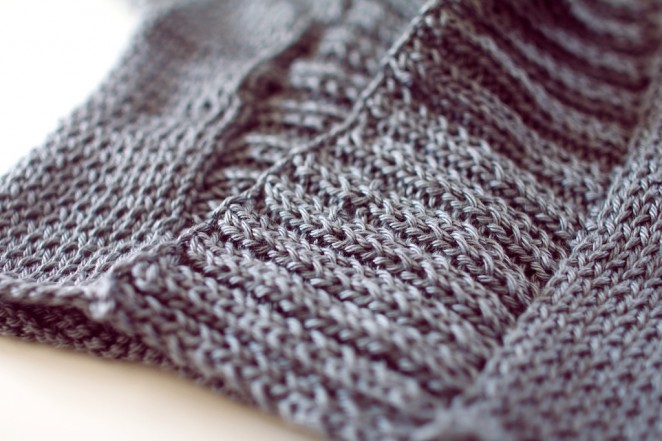 Rachelle suggested that if I start knitting a blanket now it would be finished in the cooler months. I might just do that. I'm also thinking if I start quilting now, I could have holiday gifts made in time. Quilts for all!