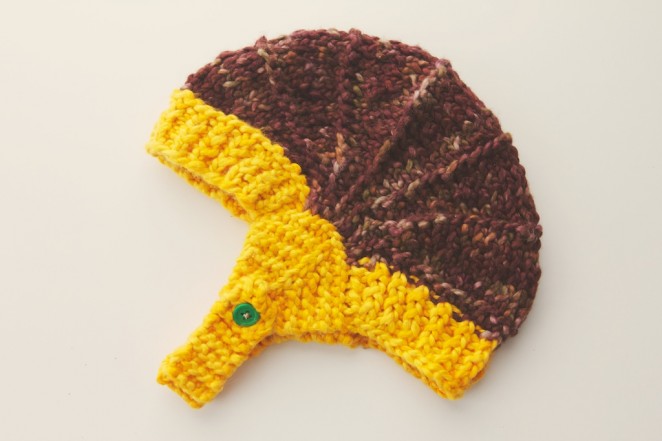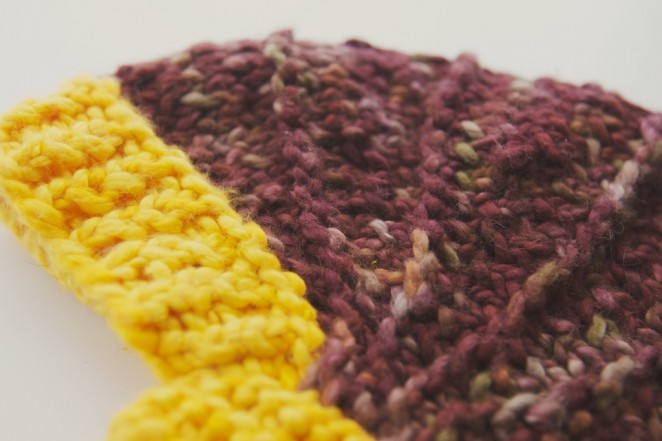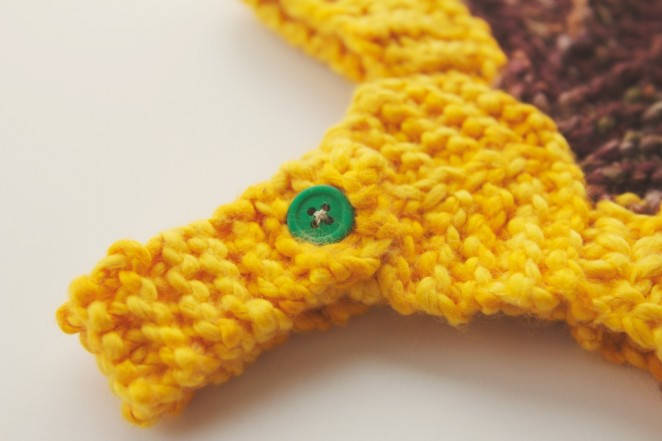 Knitting is an activity usually reserved for the cooler months when you're in need of both something to do on a rainy day and new scarf. Yet, I've been enjoying knitting up a few projects during this heat wave when it's too hot to go outdoors. This little baby hat is for my cousin's baby boy on the way. I used one of my favorite bulky cotton yarns, that I've made other hats and headpieces with in the past.
In doing research to find a pattern, I fell down a deep vortex of adorable baby knits and basically want to make everything. They're all so cute and little, and being so small, fairly quick to finish. If you use Ravelry, you can find the pattern for this hat here. The hat came out a little bit bigger than I expected, but I also didn't bother to check my gauge so that's really more my fault than anything.
Now I just need more babies to make cute stuff for. In the mean time maybe I'll make something for my cats. Do you have any favorite patterns for kids stuff?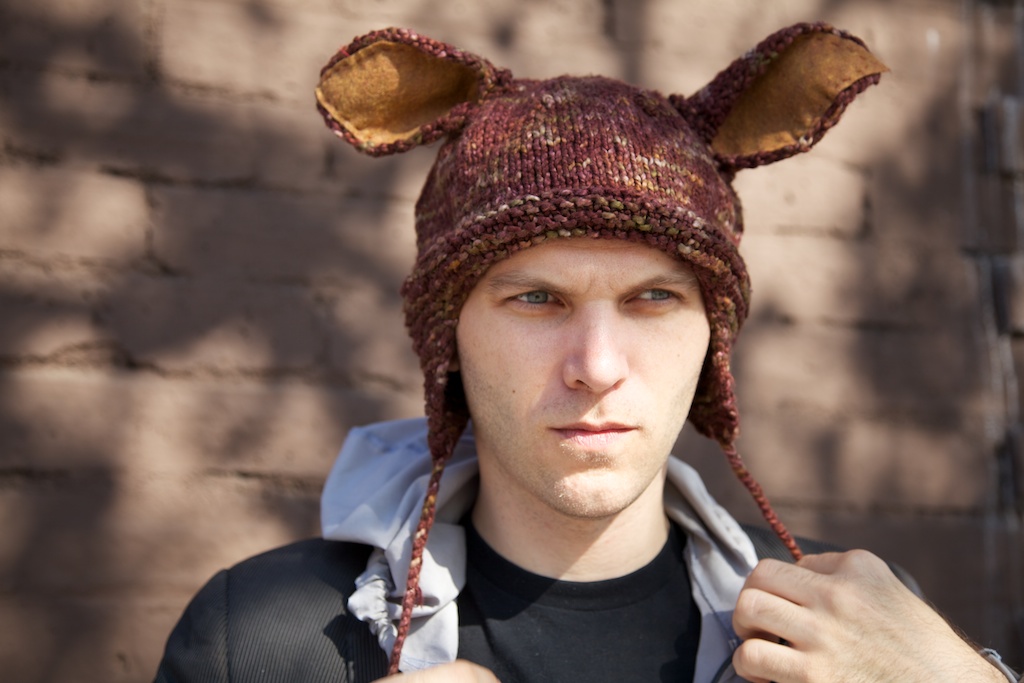 Happy Post Thanksgiving everyone! I hope everyone had a wonderful day stuffing their faces with vegan goodness. We skipped making food this year and had an awesome brunch at Madeleine Bistro. (I'm pretty sure a certain Little Vegan Planet will be posting some drool-worthy photos very soon.)
I wanted to show off this cute hat I made for Shawn. He's notorious for always wearing his orange hat, but chose this lovely brown cotton bulky yarn for this piece. I used this pattern and it came together quickly and easily. I just free-handed the ears and sewed a few pieces of felt on the inside.

Since it's black Friday, I just wanted to urge readers to get creative this holiday season and try and craft up some of your gifts. You'll be surprised how easy it is to make things for people you care about. It's a great way to put a lot of love (and not so much money) into gifts.
If you don't feel so craft-inclined, I highly advocate checking out Etsy or a local craft fair this year. You can support local artist and people who really put a lot of creativity into their work. You'll feel better getting something that is unique and special for your loved ones than getting something cheap and mass produced. I'm not saying not to snag a few of those half price Blu-rays
either, but this season of giving, try something a little extra special.
We make a lot of pizza here. Generally speaking, we buy dough from Trader Joe's as it's delicious and easy to work with. While Shawn is a veteran pizza maker, I've never made dough myself. A new test for my mixer and it's dough hook!
Making the dough was super easy even though I was impatient to let it rise. It ended up being just a touch larger than our pizza stone so I had a little extra to play with. Just enough for one breadstick. I seasoned it with basil, nutritional yeast and garlic powder and put it in with the pizza.
The pizza turned out a touch crispier than the usual pizzas. It was so easy and relatively quick I definitely foresee more homemade crusts in the future.
I also finished the never ending hat project today. A few months ago I got some great organic cotton yarn to make a hat for Shawn. See, he only wears orange hats. I set out to make a hat with a simple cable stitch. It turned out to be too big. So I tried to make a simpler double knit hat that would be more like one he already had. Without a pattern though, this was a much more difficult task than I anticipated. The version you see above is the fifth incarnation of the hat. Finally it turned out right!