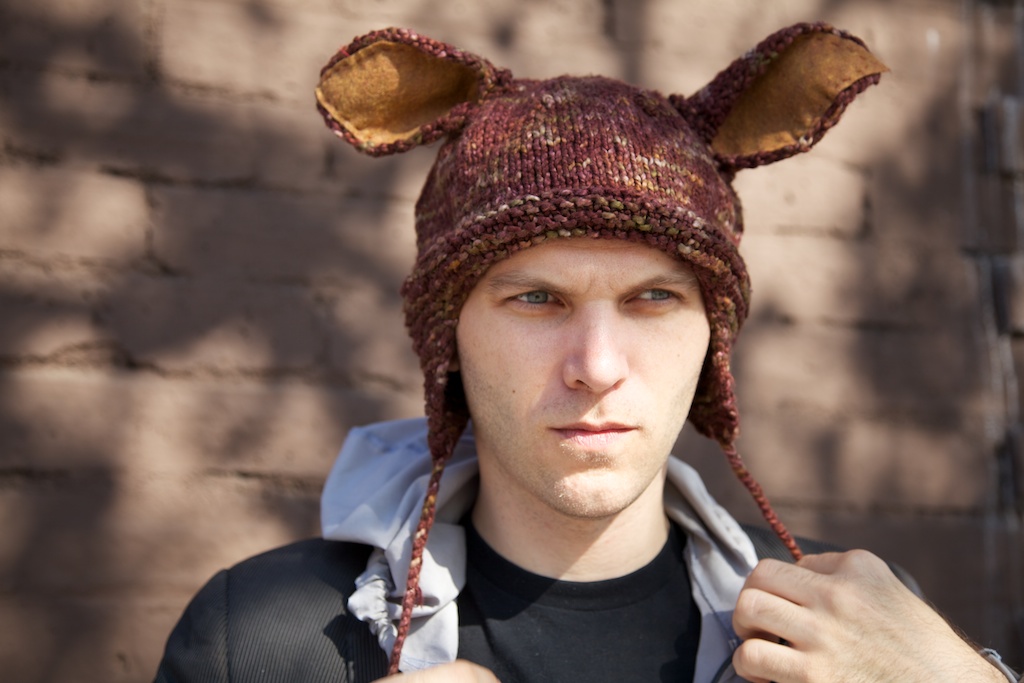 Happy Post Thanksgiving everyone! I hope everyone had a wonderful day stuffing their faces with vegan goodness. We skipped making food this year and had an awesome brunch at Madeleine Bistro. (I'm pretty sure a certain Little Vegan Planet will be posting some drool-worthy photos very soon.)
I wanted to show off this cute hat I made for Shawn. He's notorious for always wearing his orange hat, but chose this lovely brown cotton bulky yarn for this piece. I used this pattern and it came together quickly and easily. I just free-handed the ears and sewed a few pieces of felt on the inside.

Since it's black Friday, I just wanted to urge readers to get creative this holiday season and try and craft up some of your gifts. You'll be surprised how easy it is to make things for people you care about. It's a great way to put a lot of love (and not so much money) into gifts.
If you don't feel so craft-inclined, I highly advocate checking out Etsy or a local craft fair this year. You can support local artist and people who really put a lot of creativity into their work. You'll feel better getting something that is unique and special for your loved ones than getting something cheap and mass produced. I'm not saying not to snag a few of those half price Blu-rays
either, but this season of giving, try something a little extra special.