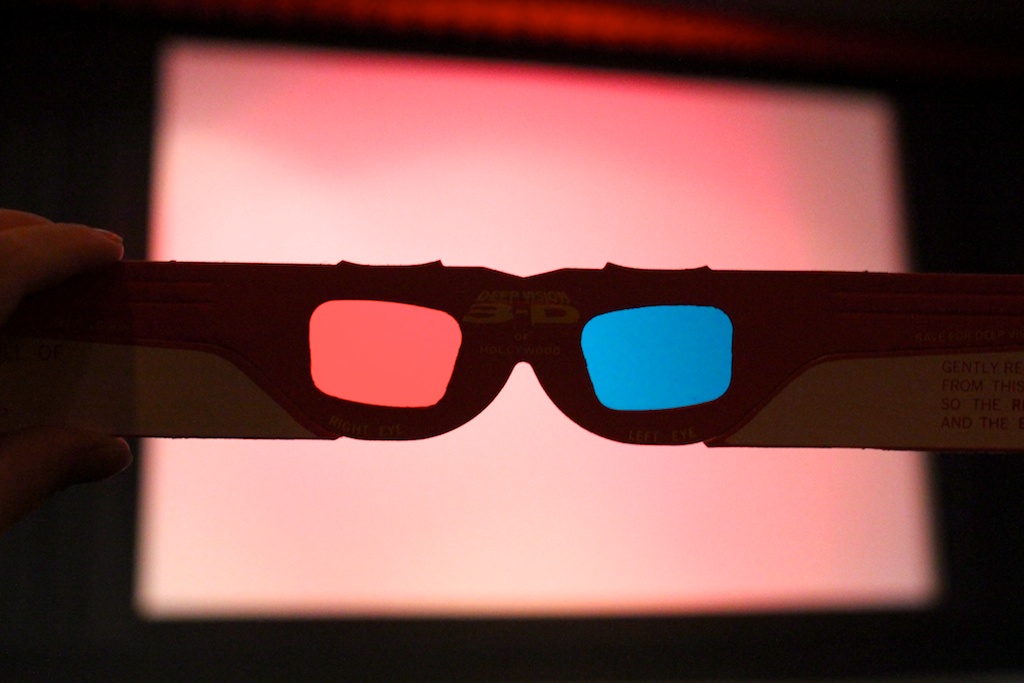 October is our season of horror movie watching. We try to pack in as many films into the month as possible. If you've been reading Cute and Delicious for awhile, you hopefully know about some of our past movie marathons. This year will be our fourth annual and we're already planning what films to show. But I'm getting ahead of myself.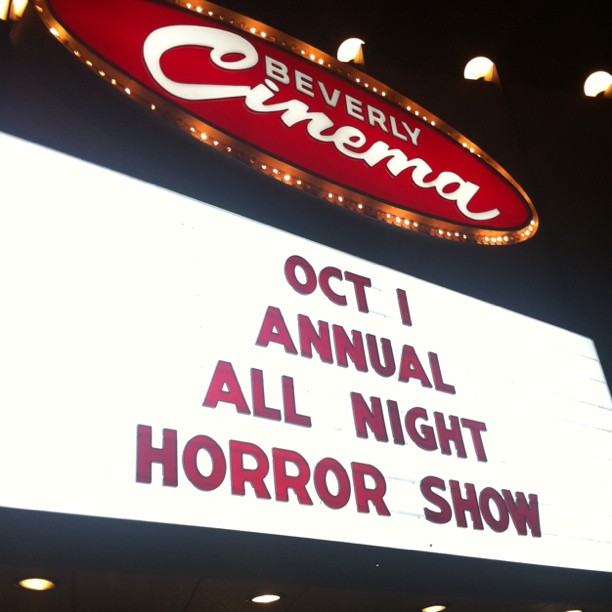 This weekend, we got the month off to a great start by attending the 4th annual Horrorthon at the New Beverly. Six movies, plus a handful of curated trailers, all in one night. The theater was packed but we managed to score some great seats in the center front. Our friend and fellow movie enthusiast, Jennifer, joined us for the evening.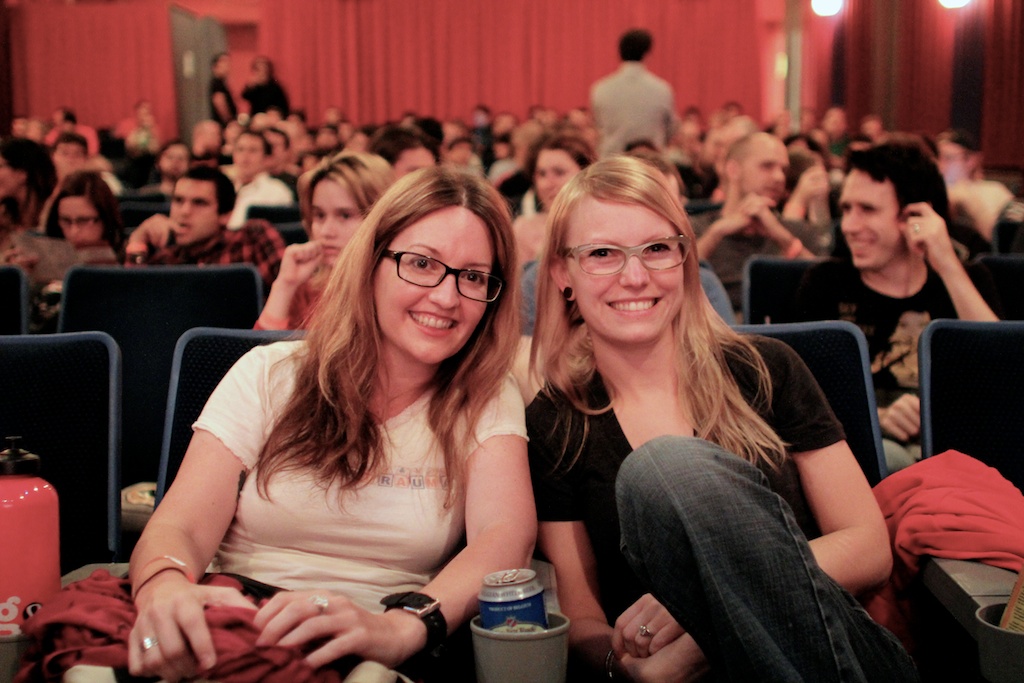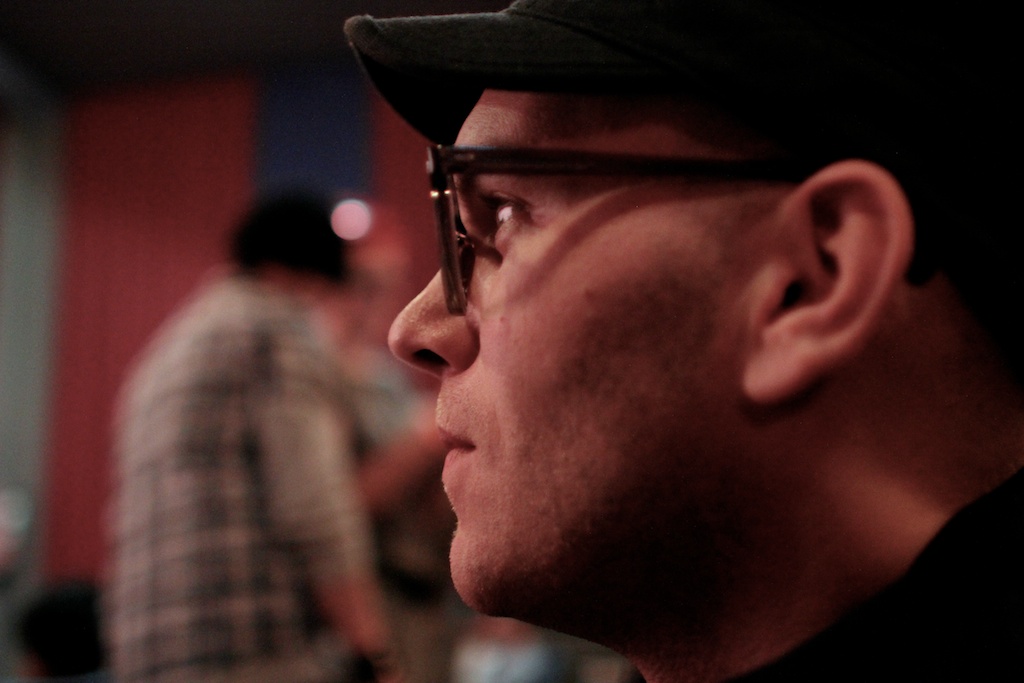 So what did we watch?
Beyond the Door
Creature from the Black Lagoon (in original 3D)
Hell Night
Brain Damage
The Pit and the Pendulum
Horror Planet (aka Inseminoid)
Almost all the films were new to us (except Creature from the Black Lagoon). Beyond the Door was my favorite of the evening by far as it was totally a mash up of The Exorcist and Rosemary's Baby, but a strange nonsensical version. It was cool to see films I hadn't even heard of and even better to see them with an excited audience.
By the way I am always looking for horror film recommendations to expand our collection. What are your favorites?